After spending 20 years with Seattle Tilth in a variety of posts, including everything from office and event manager to education program manager and children's program manager, Lisa Taylor has moved on to concentrate on using her skills as urban farmer, garden educator, speaker and workshop organizer, and consultant.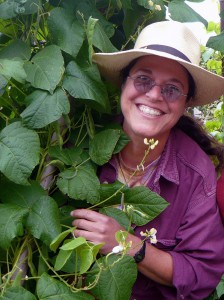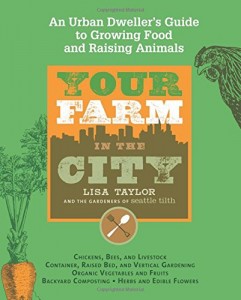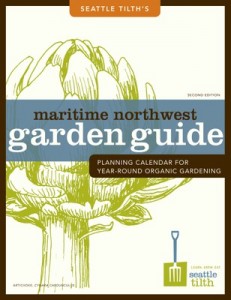 Lisa has taught everyone from toddlers to oldsters to feel the soil, plant seeds, develop "relationships" with their plants, and grow their own food. She has advice for growing food in spaces as small as a window box or as large as a city lot. And remember, it's never too late – or too early – to tuck a few seeds in some soil and get growing!
In early 2011, Lisa released Your Farm in the City: An Urban-Dweller's Guide to Growing Food and Raising Animals, in partnership with the gardeners of Seattle Tilth. It is truly the most complete book on urban farming, covering everything from growing organic produce and raising chickens, to running a small farm on a city lot or in a suburban backyard.
Your Farm in the City is the perfect guide for young families that want to garden – or raise city chickens, bees, or even goats – together. Lisa clearly enjoys what she does and shares that enthusiasm. Your kids (and you) will have fun, grow "real" food, and enjoy cooking and eating it together.
The second edition of Maritime Northwest Garden Guide was completely revised, redesigned, and updated in 2014. Taylor is the main author. The Garden Guide is extremely helpful for slightly more experienced gardeners and is complete with checklists, sources, and resources.
Now that Lisa is independent and offering programs of all sorts and garden advice and education, don't miss your opportunity to benefit from one of Puget Sound's local treasures. Contact Lisa here for some advice or to schedule a program or workshop.
Pick up one of her books, and get your hands dirty! More about the Maritime Northwest Garden Guide and about Your Farm in the City.
GoodFood World has also tapped Lisa for garden advice:
Grow Your Own – Food, That Is
Harvesting Your Bountiful Garden