(Reprinted with permission from – and copyright by – Seattle Tilth.)
"Hardest work I ever did was working on a farm. Easiest work I ever did was swinging in my true love's arms." (Traditional)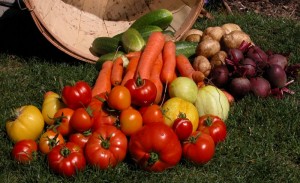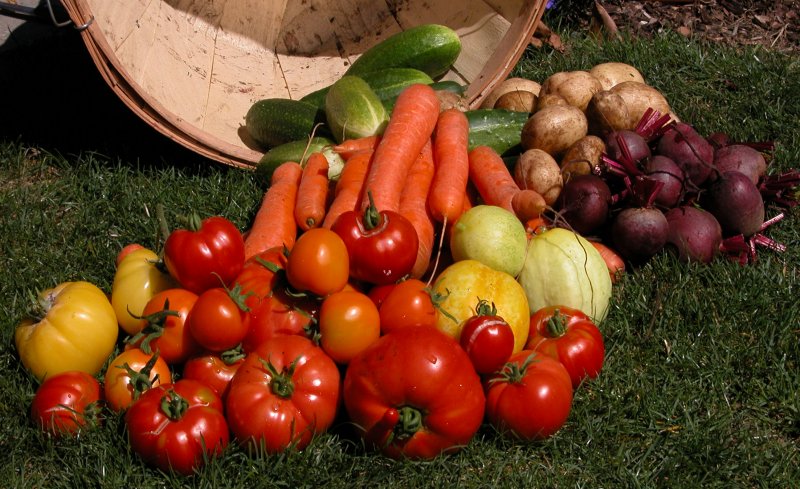 Your efforts to cultivate a little piece of urban soil have been fruitful, and your garden is producing oodles of vegetables and fruit. Everywhere you look there great leafy greens and plump fruit. It's halfway through the growing season with no end to the harvest in sight. Just the thought of another salad or summer squash is enough to make you want to call for a pizza. Now what do you do?
Late summer is the time when many vegetable gardens fall into neglect – rewards unclaimed, healthy lifestyles left to wither, dreams of home-canned gifts forsaken – for lack of harvesting. Take heart my friends! Don't give up on your garden. Harvesting is fun and the only way to reap the rewards of growing your own.
Tips for Harvesting
Allow plenty of time. You'll need time to pick as well as to put food in the fridge or prepare it for dinner.
Be strategic. Pick either the ingredients for tonight's meal or a large single harvest for preserving. Then you won't be faced with two jobs after you've brought the produce inside. Helpful tools include durable scissors, a small serrated knife and a basket with a handle.
Keep it cool. Produce wilts quickly after it is picked, so harvest during the cool part of the day – early morning or late evening. Set up a processing bench outside to sort and clean vegetables. Keep produce fresh by propping cut stems in water.
Get ready. What will you do with produce after it lands in your kitchen? Harvest smaller amounts, more frequently, so everything fits in the fridge and can be eaten at the peak of freshness. Have a supply of plastic bags for storing leafy greens, cucumbers, beans, peas, and anything that wilts quickly after picking.
Stagger your plantings. If you are inundated by too much lettuce or summer squash, it may be an indication that you've planted more than your family can consume. Plant just a few seeds every three or four weeks in succession so that the greens never stop coming and you can keep up!
Extend the harvest. City farmers preserve bumper crops by dehydrating, freezing, pickling, and canning. Not all methods work well for all produce so match the preservation technique to the food. Learn about various food preservation techniques by taking a class.
Give it away. Many people in our community have little or no access to fresh produce. They would love extras from your garden. Area food banks will gladly accept donations of fresh, high quality produce. Check with your local food bank about particulars.
About Lisa Taylor
Lisa Taylor is Seattle Tilth Education Programs Manager. With the assistance of the gardeners at Seattle Tilth, she has written a new book, Your Farm in the City: An Urban Dweller's Guide to Growing Food and Raising Animals.
There is a chapter dedicated to harvesting and notes about how to harvest for dozens of plants.
Our thanks to Lisa and Seattle Tilth for permission to reproduce this article, which was first published in Way to Grow, the Seattle Tilth newsletter.