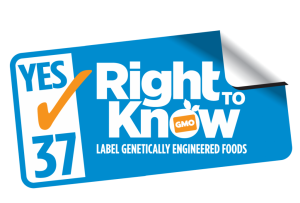 In the first few days post election, following the defeat of California's Proposition 37 (the ballot initiative that would have required mandatory labeling of Genetically Engineered Food), I too, felt defeated.
While the grass roots effort to raise consumer GMO awareness was substantial (the vote was 5,456,051 in favor, 5,990,280 against*), we lost Round One of this millennium's most defining food fight to date. If it had passed in CA, it would have set a precedent for a new American standard, characterized by transparency and trust.
Corporate Agribusiness and its Dark Lord Monsanto must have been nervous that the grassroots granola crunchers were gaining validity, $47 million dollars worth of nerves to be exact. That's how much they spent to fund their negative smear campaign that promoted their lies and dissuaded the majority.
And lie they did.
If you'd like to read all the various ways Monsanto has mislead its US citizenry, please check out The Institute for Responsible Technology. It's THE most comprehensive source of GMO health risk information on the web.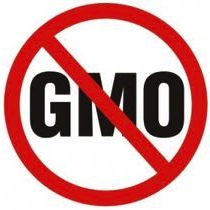 Despite the defeat, after a few days I started receiving emails from all the non GMO organizations I have joined over the years, and they all were claiming success! Was this a reframe to make themselves (and me) feel better in spite of a great loss? Was it a kind of denial and pep talk to the troops?
I started thinking about the message they were sending: While Prop 37 was a technical defeat in the ballot box, great momentum was gained nationally in bringing this issue to the table (oops), and I couldn't deny that.
Meanwhile, weeks earlier I had scheduled my first home movie screening of Genetic Roulette for November 12th (for friends, family, Meatless Monday participants, etc.) thinking it would be fantastic to see right after the election. Genetic Roulette provides a well documented and comprehensive presentation of the latest evidence of the harmful effects of GMO technology. It also exposes the deceit of the biotech industry, our broken food system, and raises alarming questions about the health and safety of GMOs, incorporating the latest research available. I highly recommend it. It was very emotional for some viewers and generated provocative conversation for all.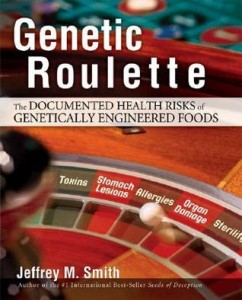 This inspired a 2nd movie screening, followed by a pot luck dinner so we could have more time to digest  the movie. For additional help I created a document providing accessible information, best GMO resources and action steps: Ina's Everything You Ever Wanted to Know About GMO's But Were Afraid to Ask. (A 3rd screening is now set for mid-December, at a friend's home 30 minutes away. Her house can also hold twice as many viewers – 20!)
The success of my 2nd showing and creating the document in turn ignited me to high-tail it back to my local Whole Foods Market to begin scrutinizing the ingredient labels of products in search of hidden GMO ingredients, as I had done one year ago at a conventional supermarket for my It's 2012, Welcome to your GMOcery article. And I was NOT disappointed. The truth is, before I had even completed a random selection of two aisles, I had already amassed over two dozen products, including several 365 brand (Whole Foods own house label) items.
In Rube Goldberg fashion, this set me off on a two day tangent – attempting  first contact – confirmation of GMO ingredients with manufacturers from Pirate Booty to Cindy's Kitchen to 365/Whole Foods, to  my favorite local Hummus – Bobbi's – to name a few. Translating the double-speak is an art form I'm getting used to. I am STILL waiting for a call-back from the "right" person from Whole Foods, who can answer my friendly inquisition.
My greatest take away from this exercise is that YES, these manufacturer's are exquisitely aware that GMOs are gaining infamous notoriety.  And they are working, so it seems, at break-neck speed to dump whatever GMOs they can, find replacements for these ingredients, and get on board the labeling train as soon as possible.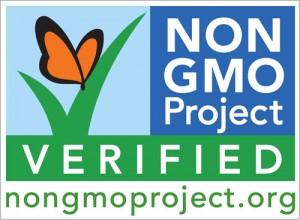 I also heard a fair amount of remarks like, "I can tell you that we don't use any GMO ingredients," even though their products aren't labeled Organic or Non-GMO by verifiable third-party organizations.  (On my Rube Goldberg TO DO List: Do this same exercise with the companies who are complicit with GMO technology, such as General Mills, Kellogg's,  Kraft Foods. )

So here I am, 19 days after we lost round 1 of The Greatest Food Fight of this millennium thus far, having done a 180. That's right. I am here to report that Proposition 37 was a success because national awareness has grown, and it's spreading, not only among consumers but by food manufacturers.
I have come to believe that with our purse strings we really do hold the power, and therefore we don't have to wait for our government to step in and help us (surely we cannot wait for the FDA!). WE, the people, must speak out with our choices. Make our voices heard by talking to our grocers. And parents have tremendous power to speak "for their children's sake" in our schools, etc.
But for now, please BEWARE – If you don't see it labeled "USDA Organically Grown" or "NON-GMO Project Verified" and the package contains an ingredient or derivative that could be a GMO, you must assume the food IS a GMO. If you don't see it, (most likely) it's there.
Until next time – here are a few things that you can do.
Ina's top GMO action steps:
Keep it livable. GMO's are nearly ubiquitous, and it may feel daunting to eliminate them from all of your foods. Prioritize by what you eat MOST often, for replacement with NON-GMO varieties. The more the better, but don't sabotage yourself by feeling defeated if you cannot eliminate 100%. (Try the NonGMO Shopping Guide.)
Be a squeaky wheel! What better way to make a difference than through the bottom line with our wallets? Let your grocery store know that you want food options that are labeled NON-GMO Project Certified. Also, it is highly effective to return your unopened GMO products to your grocery store! Simply go to the customer service desk; nicely inform them that you've learned these products contain GMO ingredients and that you'd like to return them for store credit. Let them know you'll no longer be purchasing these products.
SHARE any of this information with others.
WATCH Genetic Roulette which can be purchased or streamed on your computer from the Institute for Responsible Technology.
* These results are from the California Secretary of State as of November 19, 2012 at 5:30 p.m. PST with 100% of the state's 24,491 precincts partially reporting. The vote total will grow as each precinct counts its absentee, mail-in and provisional ballots.
Additional reading:
10 things you can do about GMOs in the food system