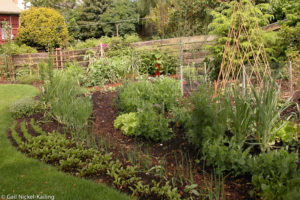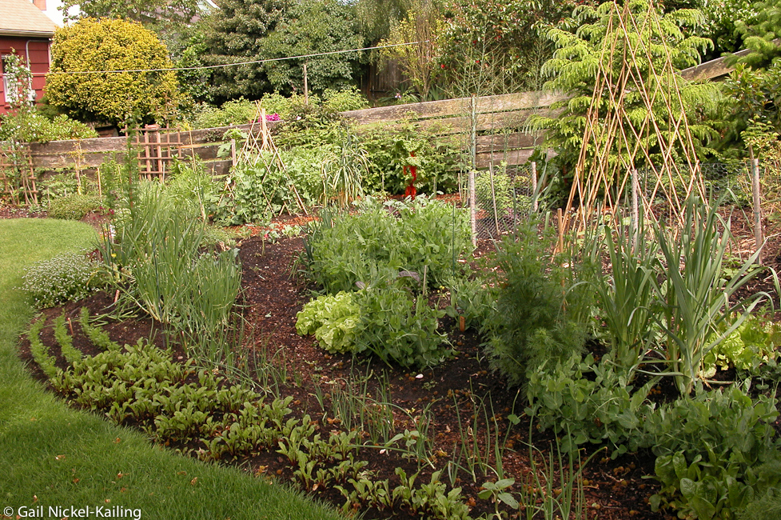 At GoodFood World we absolutely believe in seeking out and eating the very best in regionally grown and harvested meat, fish, grain, dairy, produce, and other foodstuffs.
The time-worn phrase "Think Global, Act Local" applies more than ever to how we deal with the Pandemic and Climate Change. It's up to you.
The shortest supply chain is your own front or back yard. No yard? Go for a Community Gardens plot.
Grow your own, buy from local producers and… eat well, be well. And read on…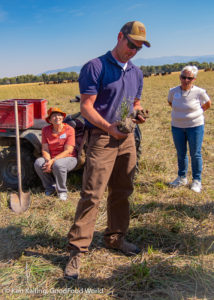 A descendant of generations of Montana ranchers and farmers, Tim Dusenberry, owner and operator of Double X Bar Ranch, is the steward of nearly 600 acres of farmland where he raises 135 head of beef cattle, 40+ pigs, and uncounted laying hens just a few miles from the city limits of Helena.
Tim is a believer in regenerative agricultural practices and spends a lot of time working to restore the health of his soil through cover crops, elimination of farm chemicals including insecticides, reduction of tillage, and rotational grazing.
Double X Bar Ranch is a unique operation here in the Helena Valley and we need to preserve and protect what Tim Dusenberry and his family are doing.
His is fighting an uphill battle against the meat oligopoly where four huge conglomerates deliver meat to Helena residents from as far away as Brazil. Read on…
If you were to eat a dinner consisting only of Montana's top agricultural products, here's what you'd have in front of you: steak, a potato (no butter or sour cream, sorry), a big piece of bread, a cold glass of beer, and a piece of black cherry pie.
What happened to that salad or side serving of veggies?
Terry Johnson, Johnson's Nursery and Gardens serves up fresh vegetables, fruit, and honey from a market garden just over 2 miles from the Helena city limits.
Have you noticed lately that all that beautiful produce on the grocery shelves seems to spoil the day after you get it home? Didn't it used to last at least a few days longer?
Blame it on Covid… Blame it on Climate Change… Blame it on forest fires and drought in California… Whatever seems to be the problem, go ahead, point that finger.
BUT it's really simple: as soon as produce is picked or cut, it's dead. Fini. Kaput. Already on its way to final decomposition. How much "life" can it have left?
Don't fight it! Grow your own or buy from a farmer. At least you aren't at the mercy of the industrial food complex during the summer growing season. Read on…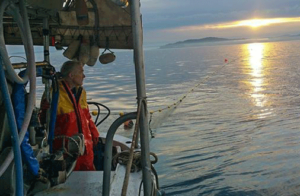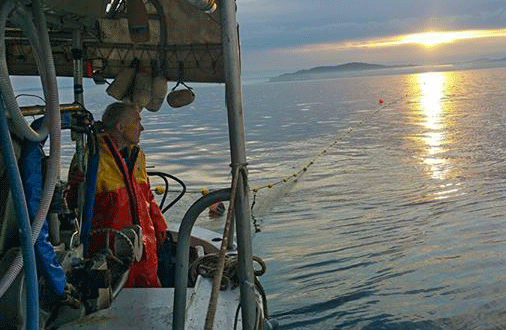 Pete Knutson has always been the kind of guy to find a way around the hurdles and challenges life tosses his way.
Loki Fish Company has overcome the odds, because though skill, intuition, and luck, Pete started and built a successful small business by avoiding "killer" challenges every day.
Small food-based businesses have a special role in the way we eat – they bring diversity, innovation, sustainability, and vitality to local and regional food systems.
Big commercial fishing operations driven by "economies of scale" compromise quality in exchange for cost, degrading the value of the food they deliver. More…
D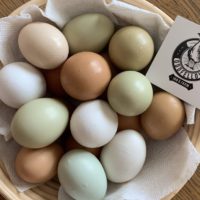 uring the height of the Pandemic, we were able to get these gorgeous eggs from Oddfellow Inn and Farm – delivered!! It was such fun to scoop the carton from front porch, open it with great anticipation, and see a rainbow of colors: pale green, khaki green, cream, brown, and white.
As these eggs became more popular, it became a game of website roulette to get an order placed. One day there, next day sold out. Check again – success! Scored a dozen.
And the following day, they showed up on the doorstep. Perfect! Social distancing maintained and healthy local food received.
Now that things are opening up again, the good news: these beautiful eggs are again available. It's time to play website roulette again! There's more…
Most of the US forgets – or is simply ignorant of the fact – that the Northern Great Plains are a major part of the nation's "bread basket." They've been raised to think that wheat comes from Kansas. The truth is that northern-tier states east of the Rockies produce millions of bushels of wheat, most of which is sold by the train carload to one of just a handful of huge commercial flour mills or is exported. In fact, 85% of the wheat produced in Montana – and 50% of the wheat produced in the US – is exported worldwide.
Our goal at GoodFood World is to stimulate discussion by reporting on the critical issues affecting the production and use of organic wheat and other grains, especially the challenges to small-scale organic family farms, millers, and bakers. Have you bought locally grown grain, flour, or bread? Your comments and input are appreciated! Read on…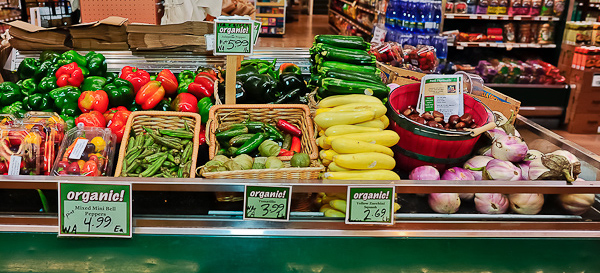 Supermarkets and big box stores offer nearly 50,000 – or more – products for us to choose from to feed ourselves and our families. It turns out that is a big challenge to healthy eating.
A nation-wide analysis of U.S. grocery purchases revealed that highly processed foods make up more than 60 percent of the calories in food we buy, and these items tend to have more fat, sugar and salt than less-processed foods.
Selecting locally grown and minimally processed food items – good food – means more healthful and nutritious food on your plate. How do you know what is available to you? Learn more…
Farmers markets and CSAs sprout up every spring along with the lettuce and tomato plants. Supermarkets across the country, from small family-owned stores to big box chains, are all offering organic options throughout the store, not just produce any more.
And we have more and more options to choose from in the "middle of the store."
So, we all think – or would like to think – that we're eating nutritious food. Do we even know what good "nutrition" is? Read here…