(Click on any image for a larger view.)
FEATURE STORY
Red Meat, Processed Meat, and Cancer – The Latest Form of Yellow Journalism?
We've just finished 31 days of commercials, ads, and events – and pink everything – as part of October's Breast Cancer Awareness Month. And while there doesn't seem to be a corresponding "Prostate Cancer Awareness Month," we're all aware of the threat of cancer – all types of cancer – regardless of our age or gender.
The World Health Organization's International Agency for Research on Cancer (IARC) came out with an announcement – strategically timed at the end of Breast Cancer Awareness Month? – saying that processed meat has been "classified as carcinogenic to humans" and red meat is "probably carcinogenic to humans."
That announcement launched a perfect storm of confusion and defensiveness for both consumers and producers of meat.
Claims with this kind of hot-button language may sell newspapers, as they used to say, or "attract eyeballs" in today's parlance, but they also clearly inflame fear and threaten the livelihood of small ranchers and meat processors. The "big guys" can weather market weaknesses, but smaller operations may not have the resources to stay the course.
Here's why you can – and should – eat reasonable amounts of organic, grass-fed beef raised by responsible small ranchers, and limit your consumption of highly processed packaged meats.
---
FEATURE STORY
The Chickpea Should Be Synonymous With Ethiopia
Even in isolated rural outposts, the most popular dish among average Ethiopians – shiro – is a mix of blended spices and chickpea powder. When half of the 90 million Ethiopians refrain from animal products two days a week, the chickpea steps in to the local diet. Americans who come to Ethiopia fall in love with the chickpea too. Remember the first time you discovered hummus? Just get your hands on some spicy shiro!
Chickpea is traditionally harvested by uprooting the entire plant which deprives soils of legumes' nitrogen-fixing benefits. The plants are collected, allowed to air dry, and then piles of chickpea are threshed on the ground using animals. The week-long process is arduous and the chickpeas suffer losses in both quality and quantity.
Times are changing! Chickpea farmers made history in 2015. Earlier this year, private chickpea farmer Million Meskele, owner of the Bale Green farm located in the Oromia Region in Southeastern Ethiopia, made the first mechanized chickpea harvest of 75 hectares with a combine harvester.
And now Ethiopian food processor and exporter Agro Prom has established the country's first industrial chickpea processing and cleaning machine in Adama, 100 kilometers southwest of Addis Ababa: Africa's Top Chickpea Producer Brings First Industrial Processing Machine Online.
---
FEATURE STORY
PCC Columbia City – Back to the Future
The late nineteenth and early twentieth centuries were the golden age of the independent family-owned and operated shops. During periods of rapid population growth, families moved into neighborhoods segregated by class and ethnicity and into the suburbs created by the installation of streetcars. To meet the needs of these new neighborhoods, small family-run stores sprang up, generally reflecting the surrounding ethnic demographics.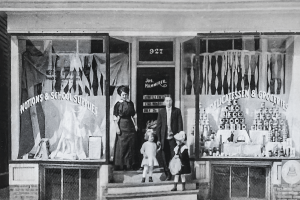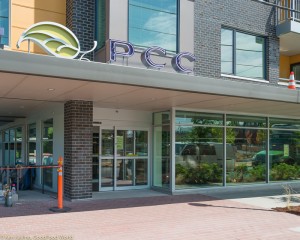 Hammerer's Delicatessen (ca. 1912), Milwaukee WI, and PCC Natural Markets Columbia City (2015), Seattle WA
Today the size and format may be considerably different, but the intent to serve the community is still the same. After exhausting all options for renovation, reconstruction, and expansion at its 30-year old Seward Park location, PCC Natural Markets, the nation's largest member-owned natural food co-op, chose to move just a mile away to the historic center of the Columbia City neighborhood.
Known for its fresh produce, bulk selection, and wide offering of local and organic products, the PCC's newest store is not only built on the company's successes and new shopping trends, but also pulled a few ideas from the past to expand services.
Get the whole story in PCC Columbia City – Back to the Future.
---
FEATURE STORY
So Long and Thanks For All the Fish!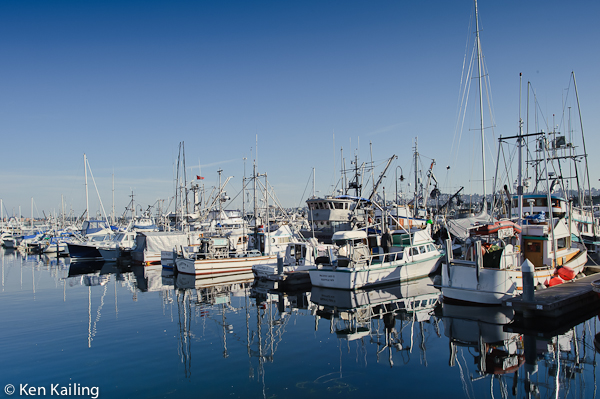 The ocean contains 97% of the planet's water and covers 71% of the Earth's surface. Stand on the shore and its expanse and distant horizon imply an endless source of resources.
Now we recognize that the oceans are not boundless and the numbers of fish are not endless.
It wasn't until the late 20th Century that we understood the world production (harvest) of fish is on a downward trend and we will be out of fish by the middle of this century unless we take some drastic steps.
Read on in So Long and Thanks For All the Fish.
---
GUEST POST
The Challenge of Cheap Food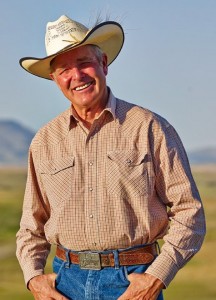 There is a growing movement of farmers and scientists, doctors and entrepreneurs that are gathering around the idea that we need true cost accounting in our food supply to help consumers make choices that include the real costs of the way food is grown and how it affects our health.
Bob Quinn is one of those farmers and scientists; he is highly educated and he works the soil. Read his comments in The Challenge of Cheap Food.
FEATURE STORY
Peas and Love in the City
After spending 20 years with Seattle Tilth in a variety of posts, Lisa Taylor has moved on to concentrate on using her skills as urban farmer, garden educator, speaker and workshop organizer, and consultant.

Reach out to Lisa for some advice or to schedule a program or workshop and pick up one of her books and get your hands dirty!
And read more in Peas (and Love) in the City: Lisa Taylor's Garden Books.
---
FEATURE STORY
I Don't Raise Beef,
I Manage a Pasture and Raise Grass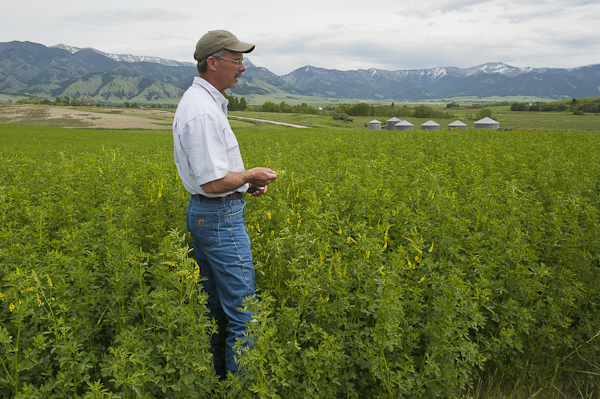 Brian Goldhahn, ranch manager and owner of C-5 Organics, will tell you right out, "I don't raise beef cattle, I manage a pasture and raise grass. Good grass makes good beef." The assortment of grasses, legumes, and other plants Goldhahn raises looks like a cow's idea of a gourmet salad bar.
By finishing his cattle that are ready for market on fields of especially sweet grass, C-5 grass-fed beef has just the right amount of fat and marbling to give it excellent flavor.
Brian not only nurtures his cattle, he nurtures the soil that feeds his pasture. And good grass makes good beef – and good soil!
FEATURE STORY
If It Isn't Broken,
Don't Try To Fix It!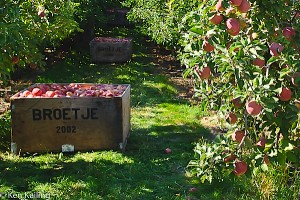 GoodFood World recently received a comment from a reader that made it clear consumers are concerned – and confused – about genetically engineered foods being developed and brought to market.
To help answer our reader's questions, we spoke to Keith Mathews, CEO of FirstFruits of Washington, marketing arm of Broetje Orchards near Yakima WA.
He gives us details on how organic apples are grown, non-browning varieties of apples developed using traditional breeding methods that are already on the market. Read the whole story here and listen to our interview with Keith.