FEATURE ARTICLE
Ebola Challenges the Success Achieved in Liberia's Rice Sector
As Ebola slowly spread through Lofa County, rice farmers were still taking stock of the 2013 harvest, bagged and stored in cities like Voinjama, Kolahun and Foya. Then, in May 2014, something historic happened. Fabrar Liberia bought 3,260 bags (163 metric tons) of rice – worth $63,500 USD – from 550 farmers in Lofa County, making the largest procurement of rice by a local processor in the history of the country.
With the ongoing crisis, this new and improved rice value chain is already bracing itself for a downturn in production. Most farmers planted their lowland rice by July and August, some are now wondering if they will have the manpower to harvest in the coming months. If there is less manpower and a fragmented market, some farmers could revert to subsistence farming, concerned primarily with getting their families past Ebola. Read the whole story here.
---
Nico Parkinson, our global food correspondent, writes about agriculture-focused projects in Africa, primarily Ethiopia, Uganda, Zambia, Somalia, and Liberia.
From Sex Worker to Farmer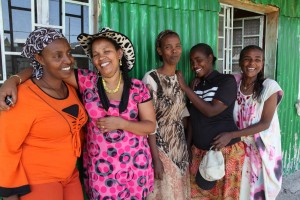 When 29-year-old China Dessale approached the Wain Hotel where she used to work as a commercial sex worker, carrying a basket teeming with cabbage, carrots, lettuce and eggs, the hotel owner couldn't believe his eyes. He remembered China when she was 15 years old.
In desperation, China had joined the same hotel to make a livelihood in Ethiopia's risky commercial sex worker industry.
Read more in From Sex Worker to Farmer
A Mother's Dream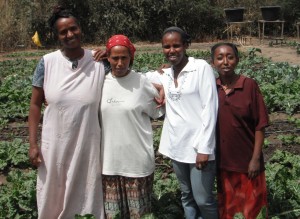 As part of a program focusing on the health of women and children affected by HIV/AIDS in Ethiopia, Genet was trained in growing vegetables, post-production and marketing.
Today she dreams of creating a cooperative with her Group Garden and diversifying the agriculture portfolio by adding animals and a possible dairy farm. "I don't want my life to happen to my children. I want their life to be greater than mine," she says.
Read: A Mother's Dream
Student Farmers in Liberia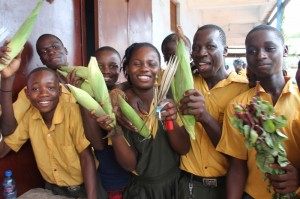 There was a time before Liberia's civil wars when agriculture was an integral part of the education system.
Ten years after the end of the wars, the majority of Liberians live in poverty, depend on agriculture as a livelihoods, and grow their own food for survival.
That's changing.
Read more: Student Farmers in Liberia Get Back to the Soil and Into the Classroom
For a list of all of Nico's articles, click here.
---
OP ED
Protecting Wild Salmon Is the Right Thing To Do
Our real life-blood here in the Northwest is not reflected in the 50-plus-story glass and steel monoliths we build as an edifice to airplanes, computer software, and agricultural exports (grain, alfalfa, etc.), they are comparatively short lived: less than 100 years old and not likely to last another 100. It's the wild salmon and the intrinsic and indigenous human culture that goes back at least 10,000 years that hold us together in a web of life so intricate and adaptable it withstood the Ice Age.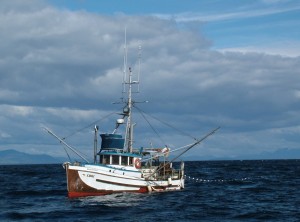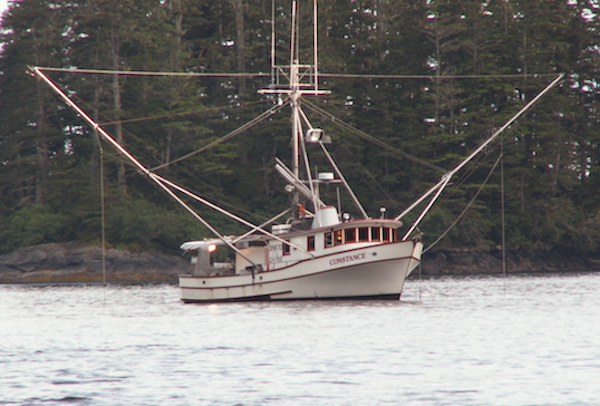 Fishing Vessel Loki, Seattle WA (left), Fishing Vessel Constance, Sitka AK
Wild salmon are without question the heart and soul of our region. But newcomers aren't told that, and most of the rest of the US population can't relate or doesn't even care, having fallen into a fish food culture that values greasy breading and spicy sauce over the fish inside as a culinary fix. Ironically, to keep our wild salmon alive in the natural fishery and to sustain ourselves, we've got to eat them. Unfortunately, we don't! Eat them, that is.
Read more in Protecting Wild Salmon Is the Right Thing To Do.
---
FEATURE ARTICLE
Birth of a Restaurant
Incorporated in 1816, Frostburg Maryland (population 9000) is tucked up against the border between Maryland and Pennsylvania, not far from West Virginia. And half the residents of Frostburg are on tenterhooks awaiting the birth of a new restaurant: SHIFT. We hope the other half will quickly be converted!
Our good food correspondent Kate McLean will soon be baking up a storm in her own baking room and cooking in the kitchen with Jes (opening is scheduled for October 25).
In the meantime, Kate has discovered that, "…cooking is not for everybody. Eating, on the other hand, is and that's good enough for us." Kate and Jes have had some eye opening adventures on their way to opening day; read about them in Cooking Is Not for Everybody; But Eating Is.
---
FEATURE ARTICLE
Do-It-Yourself Seafood Traceability
"Seafood fraud" is big business and a big problem. Officially the term refers to any action that misrepresents or mischaracterizes seafood in the supply chain — including species substitution.
Why wait for legislation and regulation?
There are some simple steps you can take to avoid illegal, unreported, or mislabeled seafood now, in Do-It-Yourself Seafood Traceability.
---
FEATURE ARTICLE
Seed is Life. Soil is Life. Water is Life.
To increase profitability – and productivity – industrial agriculture has mechanized production processes and reduced options to a few highly controlled varieties. In the beginning of factory farming, one size was supposed to fit all and the landscape everywhere (including water and micro-climates) was to be engineered to accommodate only the selected commercial variety of plant or animal.
Of course, such defiance of nature caused serious problems and local ecosystems were thrown out of balance. The soil dried up and blew away. Insects and weeds invaded crops and destroyed yields. And so the arch controllers of nature invented pesticides and herbicides – and a highly profitable chemical industry was born to rule over the land.
But the mono-crops became weak and increasingly vulnerable. And people got sick from the toxic residues. So genetic engineering was advanced to restore hybrid vigor and camouflage the increased use of chemicals.
Read why seeds need a place to grow; not just a place to grow but also a place that matches the seed in Seed is Life. Soil is Life. Water is Life.