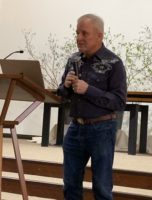 The sanctuary was full, pews were packed, and we were there to hear Bob Quinn talk about his journey from conventional wheat farmer in north central Montana to organic farmer and marketer of an ancient grain sold around the world.
Like the traveling preacher of old, Bob took the podium and started talking. The more he talked, the faster he talked. It was exhilarating, educational, and… exhausting!
There are three key themes interwoven in this book: the discovery of a "giant" wheat and development of a market for a it, many ways a serial entrepreneur created new businesses and new job opportunities in rural Montana, and finally the realization that ancient wheat – unmodified by breeders of modern wheat – can be a healthful food, rather than one to be feared.
---
Whether you are a farmer, an orchardist, or a home gardener, good tools make the job! And you can't do a quality job without quality tools. How do you find well-made, long-lasting hand tools that are sturdy, repairable, and properly sized to your hand or height?
After gathering up a collection of nearly a half-dozen hand clipper "bodies" over the years, we certainly know exactly how long a poor quality tool lasts. Every year we try to find a better quality pair and by the end of the season they have completely come apart; springs sprung, locking loops broken, coated handles worn through…
In this day of globalization, consolidation, and a "rush to the bottom" for both price and quality, one always wonders if there is really room for small independent businesses.
Meet Lowell Cordas, Lowell's Tools, a man who over his lifetime as a professional horticulturalist worked his way through nearly every tool available for a gardener, arborist, or farmer.
---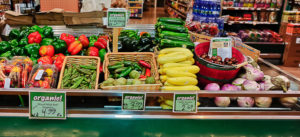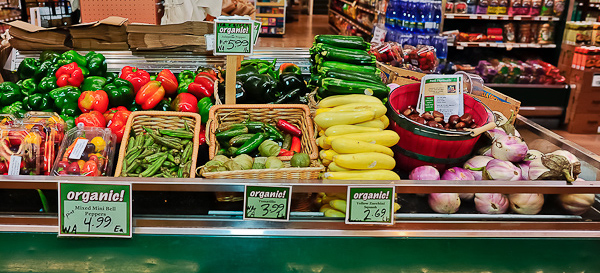 Supermarkets and big box stores offer nearly 50,000 – or more – products for us to choose from to feed ourselves and our families. It turns out that is a big challenge to healthy eating.
A nation-wide analysis of U.S. grocery purchases revealed that highly processed foods make up more than 60 percent of the calories in food we buy, and these items tend to have more fat, sugar and salt than less-processed foods.
Selecting locally grown and minimally processed food items – good food – means more healthful and nutritious food on your plate. How do you know what is available to you?
---
We all take our food for granted, it's just there. It's pretty good quality, the produce seems fresh, the meat is reasonably priced, plenty of milk on the grocers' shelves, and we can usually afford to feed ourselves and our families well.
The truth? It's all an illusion. The distribution network is built on fragile connections that could be disrupted in any number of ways.
What we thought was science fiction, is turning out to be fact! We could be cut off from our external food sources.
Let's put our minds – and our shoulders – to work and adapt to our changing climate while we still can.
---
Gulch Distillers' Purple Prairie Barley Whiskey started with a conversation
and the question, "What if…?"
Like good bread and good beer, good spirits come from carefully managed natural processes. And the very best fermented food and drink comes from skilled hands using ingredients from known and respected sources.
Grain-based products – like whiskey – can be made with any cereal grain including wheat, barley, rye, and "wheat relatives," like spelt and emmer. All of which are grown in Montana. However, Gulch Distillers uses only Montana-grown grains in their grain-based spirits.
I had to ask, "How about partnering with Timeless Seeds to make whiskey out of our Purple Prairie Barley®?" And that was the beginning of the "Great Experiment."
---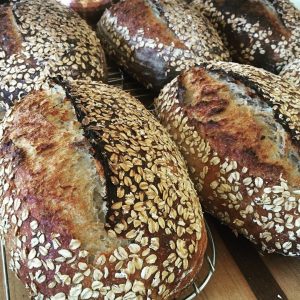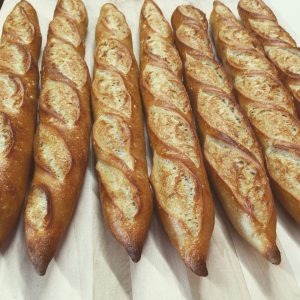 Most of the US forgets – or is simply ignorant of the fact – that the Northern Great Plains are a major part of the nation's "bread basket." They've been raised to think that wheat comes from Kansas.
The truth is that northern-tier states east of the Rockies produce millions of bushels of wheat, most of which is sold by the train carload to one of just a handful of huge commercial flour mills or is exported. In fact, 85% of the wheat produced in Montana – and 50% of the wheat produced in the US – is exported worldwide.
Montana-made artisan bread from Sunflower Bakery, Helena, and Blue Truck Bakery, Power.
Our goal at GoodFood World is to stimulate discussion by reporting on the critical issues affecting the production and use of organic wheat and other grains, especially the challenges to small-scale organic family farms, millers, and bakers. Have you bought locally grown grain, flour, or bread? Your comments and input are appreciated!
---
Farmers markets and CSAs sprout up every spring along with the lettuce and tomato plants. Supermarkets across the country, from small family-owned stores to big box chains, are all offering organic options throughout the store, not just produce any more.
And we have more and more options to choose from in the "middle of the store."
So, we all think – or would like to think – that we're eating nutritious food. Do we even know what good "nutrition" is?
---
The Bounty of the Gallatin Valley
Amaltheia Organic Dairy is more than an organic goat dairy and cheese maker and it's more than the home of delicious organic whey-fed pigs. Amaltheia is also home to Nate Brown's beautiful organic produce.
In a valley sadly being encroached on by developers throwing up cheaply made and expensively priced homes for Bozeman's growing population, Amaltheia proudly produces a full menu of protein and produce.
It is operations like Amaltheia, run by livestock raisers and cheese makers Mel and Sue Brown, and their son Nate Brown, produce farmer, who need to be honored, respected, and protected, for the hard work they do to deliver some of the best food in Montana.
Look at those root vegetables! Look at those peppers! You can do your part by shopping at your local farmers market. And while you're there, hug a farmer and thank them for your food!