The current National Organic Standards were finalized in 2000 (yes, they were finally put into place that recently), and because of the way they were written, large organic production – Big Org – joined Big Ag in implementing industrial agricultural methods. And from then on, small to medium-sized organic producers have been pushed to the background.
Over the years a number of "Organic Plus" initiatives have been proposed and developed; Rodale has now proposed a new Regenerative Organic Certification that build on – not replace – existing USDA organic standards. The proposed standards are built on these three pillars.

Where current standards do not focus as deeply on soil health and biodiversity, animal welfare, or social justice fairness, the Regenerative Organic Standards strengthen the standards to consider the living systems – earth, animals, and man – as they interface in today's agricultural systems.
At GoodFood World, our mission has always been to strengthen and support food businesses that are:
Socially just and responsible,
Strive to maintain conscientious stewardship of the environment, and
Contribute to the social and economic well being of the community.
---
Montana is rightfully called Big Sky Country, and it's not unusual to drive 3 or 4 hours to attend a meeting, visit friends, or join a field day to learn about ranching or farming. On a hot and smoky day in August, Anderson Ranch in the Tom Miner Basin, near Yellowstone National Park, hosted several dozen folks who came to learn more about resilient ranching.
The Resilience and Today's Ranch Field Day was sponsored by the Western Sustainability Exchange and the Tom Miner Basin Association, two organizations that work with ranchers and land owners, and local, state, and federal agencies to conserve Montana's open space, farming and ranching heritage, and wildlife habitat, and strengthen rural economies.
Ranching in the Rocky Mountain West is a complex operation, involving range management, soil health, plant diversity, livestock handling, and predator management. The day's workshops focused on soil health and carbon sequestration, low-stress livestock handling, avoiding conflicts with predators, and the value of range riding.
---
While traditionally range riders – "cowboys" of old – were men, many of the range riders in the Tom Miner Basin today are women.
Listen as Bree Morrison tells about her life as a range rider, how she got to where she is today, and some of the challenges she faces every day.
---
The bounty of the Gallatin Valley!
Amaltheia Organic Dairy is more than an organic goat dairy and cheese maker and it's more than the home of delicious organic whey-fed pigs. Amaltheia is also home to Nate Brown's beautiful organic produce.
In a valley sadly being encroached on by developers throwing up cheaply made and expensively priced homes for Bozeman's growing population, Amaltheia proudly produces a full menu of protein and produce.
It is operations like Amaltheia, run by livestock raisers and cheese makers Mel and Sue Brown, and their son Nate Brown, produce farmer, who need to be honored, respected, and protected, for the hard work they do to deliver some of the best food in Montana.
Look at those root vegetables! Look at those peppers! You can do your part by shopping at your local farmers market. And while you're there, hug a farmer and thank them for your food!
---
Strawberries are my absolute favorite fruit, and I look forward to strawberry season every year. Depending on where you live that season can start as early as mid-June or as late as mid-July. This year we bought our last quart of berries at the farmers market the second week of August. They were amazing!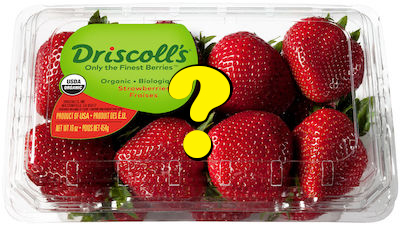 Every year or so, when the first California berries make their appearance, we're seduced into buying one – just one – box of strawberries at the supermarket. They always look so beautiful: large berries, bright red, the leaves still attached and fresh…
I imagine all kinds of wonderful treats made with them but first I just want to slice them up with a little honey and have them with yogurt.
Silly me!
Open the plastic clamshell that displays those berries in all their voluptuousness; like Botticelli's Venus on the seashell. Hold that little beauty in your palm – OK, stop salivating! Make that first slice right through the center…
Oops… when did ripe strawberries have white centers? Where's that wonderful strawberry smell? And the taste? Cardboard has more taste!
---
We all like to imagine that the beef we eat came from a cow living a happy-go-lucky life, frolicking on lush green pastures until a gentle and painless end. Obviously the average American does NOT want to meet their dinner while he/she is still standing.
However, the idea that you could, if you wanted, meet the farmer who raised your dinner, is not so far fetched. It's just not so easy when you shop in any conventional big name supermarket. You'll find miles of plastic-wrapped Styrofoam trays full of bright red steaks, roasts, and ground beef, but you're not likely to see any labels identifying where it was born and raised.
Consideration for the animals and the consumers who eat them has been overtaken by the drive for profit. In response to the damaging impact of feedlot production, more and more farmers and ranchers are choosing to return to, and improve upon, traditional methods of raising cattle on grass.
---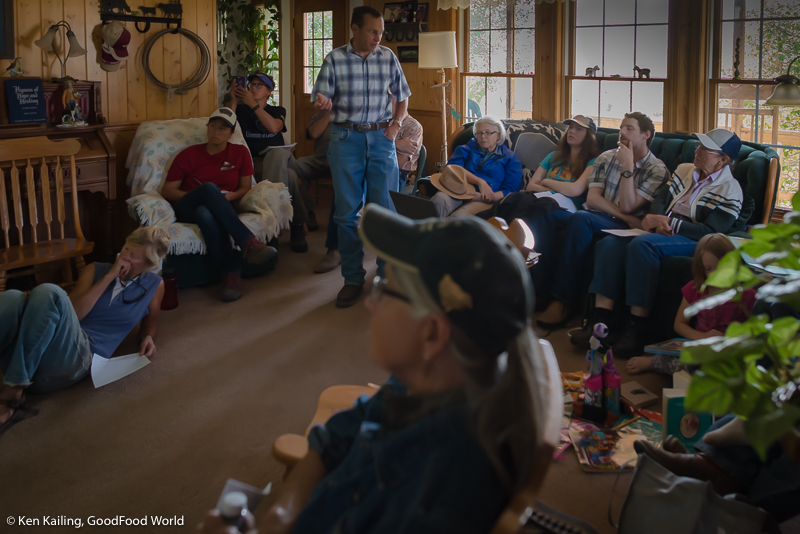 Enclosed by surrounding mountain ranges, where black cattle and white sheep graze in sunshine filtered through a slight haze of wildfire smoke, a community comes together to concentrate on healthy animals, healthy soil, and healthy families.
In small conference rooms, living rooms, and farmers' fields, there are ranchers teaching ranchers new techniques to manage – and reduce – parasite infestation in small ruminants. Dave Scott, NCAT Agriculture Specialist and owner of Montana Highland Lamb, led friends and neighbors through diagnostic systems to identify infected sheep and methods to help control parasites.
---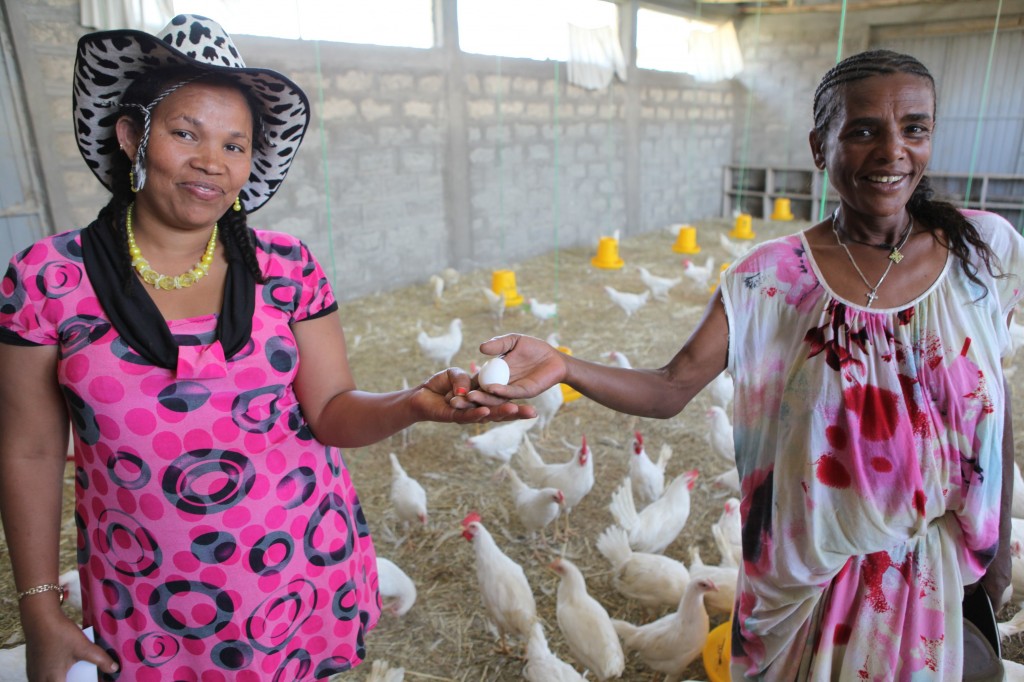 His jaw dropped.
When 29-year-old China Dessale approached the Wain Hotel where she used to work as a commercial sex worker, carrying a basket teeming with cabbage, carrots, lettuce and eggs, the hotel owner couldn't believe his eyes. He remembered China when she was 15 years old. In desperation, China had joined the same hotel to make a livelihood in Ethiopia's risky commercial sex worker industry.
Today, China and 17 sex workers from Kombolcha work in a USAID Urban Gardens Program (USAID UGP) garden only a half kilometer from the hotel. The group originally started a poultry farm in 2006 through local implementing partner Nigat in the town of Kombolcha, in northeastern Ethiopia. Last year they diversified their portfolio and added vegetables to the thousands of eggs they were selling to various restaurants and cafés around town.
In 2010, the group graduated from the USAID UGP program and has been gardening nutritious vegetables since. In an odd play of events, their former care-taker has become one of their most valued customers. After graduation the group expanded its garden and with the 2010 savings purchased another 250 chickens.
(Repeat: This article was previously published on GoodFood World.
We thought you'd enjoy reading it again.)