REGIONAL FOOD SYSTEMS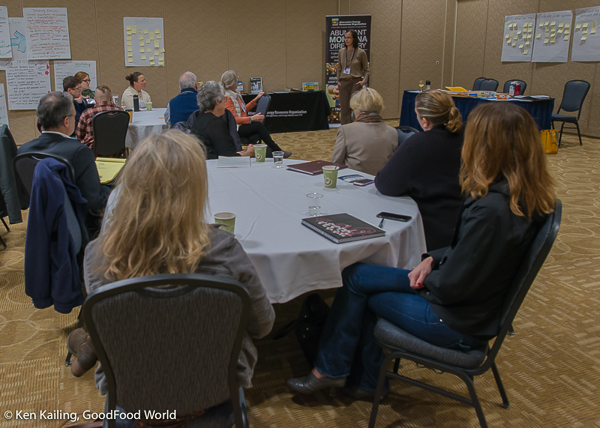 The last week of October, heading into fall and Halloween, more than 200 people – from federal, state, county, city, and tribal agencies, Montana State University and the University of Montana, NGOs, food-related businesses, and farmers, ranchers, and producers – spent two days of intensive conversation outlining policy initiatives to be considered by the Montana State Legislature over the next decade to support, improve, and market Montana's food products within the state and around the globe.
---
HONORING OUR SMALL BOAT FISHERMEN
Martha Stewart "American Made" Award Winner: Loki Fish Co.
At GoodFood World, we stand up and cheer for our friends at Loki Fish Co., Seattle! After more than 35 years of hard work, sleepless nights, and cold wet days, Pete Knutson – with his son Dylan – got the recognition he deserves as a spokesman, leader, and crusader for small boat fishermen throughout Puget Sound and the Alaskan fisheries.
One of just 10 award winners, Loki Fish Co. was spotlighted in New York City by Martha Stewart as a winner of the Martha Stewart American Made nationally recognized awards, which spotlight extraordinary makers, small-business owners, and creative entrepreneurs in the fields of crafts, design, food, and style.
If you're in Seattle, stop by one of the year 'round farmers markets, buy a piece (or a freezer full) of the best salmon you will ever eat, and give the Knutson's a high-five! They have worked hard for this and deserve every bit of support we as consumers can give them!
More about Pete, Dylan, and their fishing vessels Njord and Loki here.
---
GLOBAL FOOD SYSTEMS
In Columbia's strategically located region Montes de Maria, the Revolutionary Armed Forces of Colombia (Farc) roamed the countryside and destroyed entire irrigation systems, stole kilometers of pipelines, and stole or destroyed the pumps that fed the system from large water basins. Fear and destruction dissuaded many farmers from returning to their lands.
The story of Jaime Narváez Márquez, whose father was murdered by the Farc, is like hundreds of farmers in Montes de Maria who were victims and witness to violent atrocities.
Today, Márquez and 27 other farmers, using a new reservoir pump sprinkler system, are now irrigating yucca, yam, eggplant, and tobacco crops for the first time in nearly two decades.
---
BOOK REVIEW
After nearly 20 years of residency on the shores of Puget Sound – at just over 300 feet above sea level and clearly "fish country" – we've picked up and moved to beef country: Helena, Montana!
A shuffle through the book shelf looking for inspiration turned up Good Meat, and a review seemed in order until I read the forward written 6 years ago by Bernie Sanders, clearly our "should be President" non-candidate! Bernie says it all; read his comments…
---
FEATURE ARTICLE
For those who are trying to farm in the Palouse region of eastern Washington, northern Idaho, and northwestern Montana, there is only one name for it – Dryland Farming. Annual rainfall levels of 8 to 16 inches mean that farmers have to be good – very good – at moisture management.
Meet just a few of the folks who grow and process grain, pulses, peas, and chickpeas on nothing more than the moisture that falls out of the sky.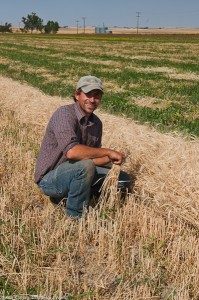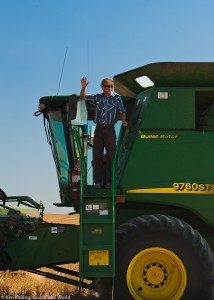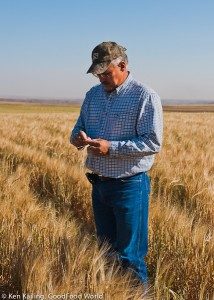 .
Or make a farm visit on July 9, to Bob Quinn's farm near Big Sandy MT and meet more of the members of the Montana Organic Association..
---
FEATURE ARTICLE
Chances are your family's daily bread is just another item on your list when you shop at your favorite supermarket. Let's take a closer look at what you're bringing home; your bread may be "in disguise."
It's pretty clear that fluffy loaves of mass-produced soft, damp, nutritionally deficient, chemical-laced bread made in large industrial "bread factories" and sold in tightly sealed plastic bags contain additives and preservatives to make them easy to process and to give them a long shelf life.
But what about the rest of those loaves lined up and just asking to be dropped into your shopping cart?
Save