FEATURE ARTICLE
It's a (Wo)man's World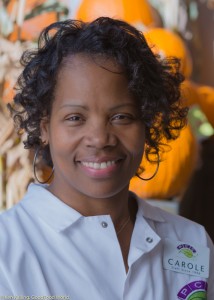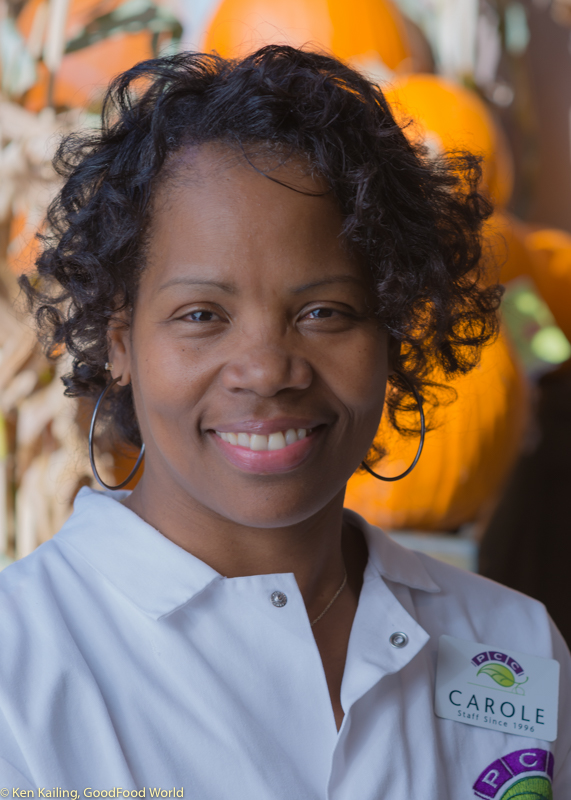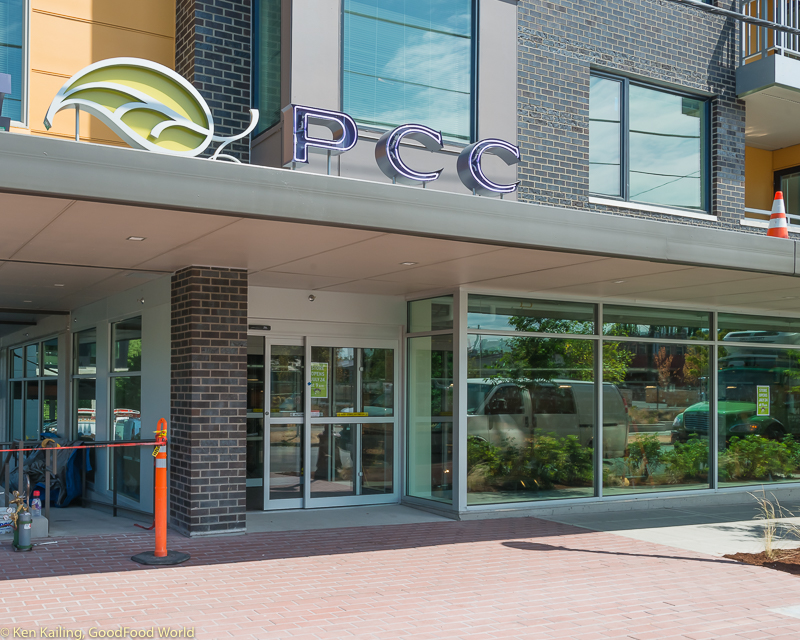 Carole Willis, Meat and Seafood Manager, PCC Columbia City
When someone says "journeyman meat cutter," what image comes to mind? Probably a big burly guy in a bloody apron throwing a chunk of beef on a chopping block and wielding a cleaver… Right? Sorry, that image is way out of date!
Today's skilled and licensed meat cutter is miles from that stereotype. Stop at PCC's full-service meat and seafood department in the center of the new Columbia City market, and you're likely to be greeted by Carole Willis, a charming woman in a clean white jacket with a warm and friendly smile.
How did a girl from a small-town in Louisiana end up in Seattle managing a high-traffic, high-quality meat and fish department in one of Seattle's top natural food markets?
Find out in It's a (Wo)man's World: Meet Carole Willis, Meat and Seafood Manager, PCC Columbia City
---

FEATURE ARTICLE
How to Buy a Flour Mill
With all the talk of "gluten-free" and "low carb diets," we seem to have lost track of the value of fresh-milled whole grain flour. The bleached white powder that most of us think of when discussing flour is so bereft of natural nutrients that they have to be added back through "enrichment."
Fresh locally milled whole grain flour is a real joy to cook with and an especially nutritious ingredient for good health.
We're lucky to have a skilled miller in Puget Sound who can provide us with whole grain flour "lively" enough to turn flour and water into a sourdough starter in just a day or so. We're also lucky he was checking Craig's List at an especially opportune time!
Learn more about how Kevin Christenson found himself to be the owner of Fairhaven Organic Flour Mill in How to Buy a Flour Mill: Check Craig's List.
---
FEATURE ARTICLE
Building a Brand, One Fish at a Time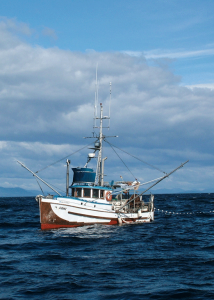 Loki Fish Co. has been going strong for more than 35 years, and has evolved from a single fishing boat to a vertically-integrated, direct marketing company selling a wide variety of fresh, frozen, and processed fish products in Washington, Oregon, and northern California, as well as through an online store and online resellers.
Small food-based businesses like Loki have a special role; they bring diversity, innovation, sustainability, and vitality to local and regional food systems. Big commercial fishing operations must compromise quality in exchange for cost, degrading the value of the food they deliver.
While Loki has overcome the odds – through skill, intuition, and luck – and has built a growing business, starting and successfully running a small business means avoiding "killer" challenges every day.
Even the bravest and smartest entrepreneur is climbing a steep mountain: one-third of new ventures close within two years, half within five years, and so on.
Only one in four is still around 15 years after opening day.
Get the details here: Loki Fish Company: Building a Brand, One Fish at a Time
---
GLOBAL FOOD SYSTEMS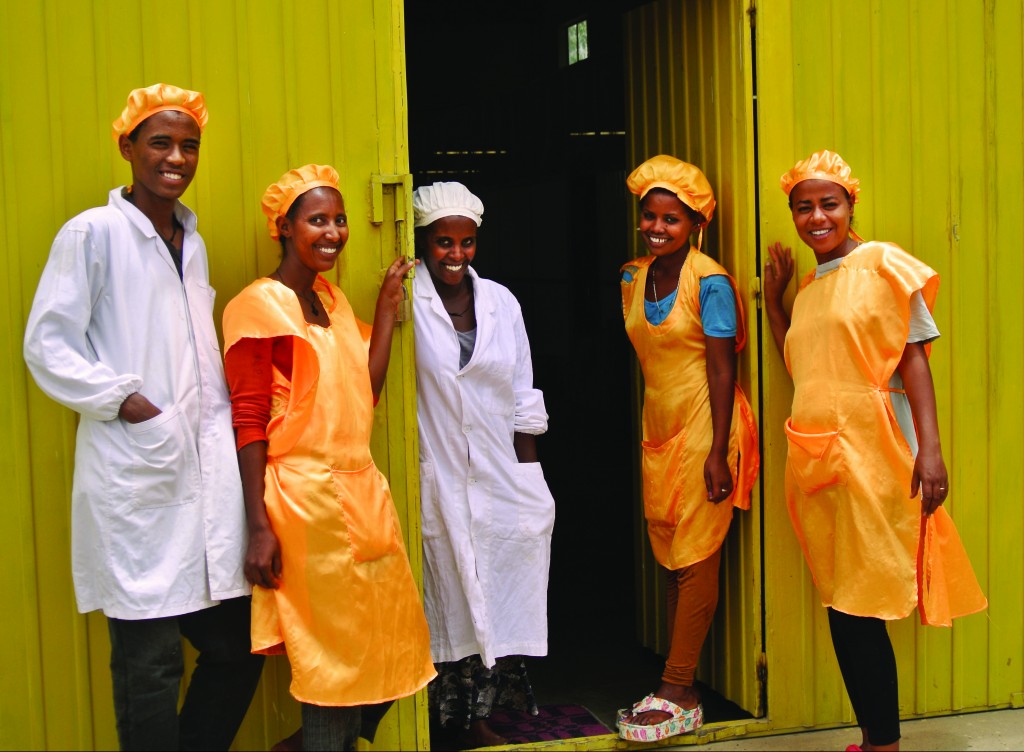 Ethiopia's Modern Honey Industry
Ethiopian farmer Ayelech Bekele, 55, joined the Ethiopian Lelistu Ogda farmer cooperative because she believed she had better chances to improve her quality of life as part of a group. She and her family have always been farmers.
Most of the farmers in the cooperative struggle with soil fertility; that's why Ayelech and 19 other women now embrace beekeeping as an alternative method for increasing their incomes.
Read more: Modern Hives Give Ethiopian Women Farmers New Vocation
GLOBAL FOOD SYSTEMS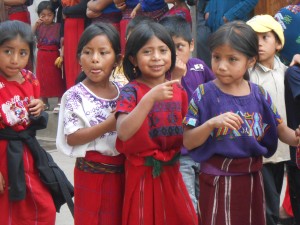 Restoration of Chia in Guatemala
The conquistadores virtually erased chia from Mayan cultural awareness as part of their campaign to subjugate the Mesoamerican peoples to Church and King.
But today, even as ordinary Guatemalans are engaged in a massive ongoing popular campaign to throw off the rule of a corrupt and brutal elite, chia may be ripe for rediscovery.
Get the whole story here: Chia and Maya: Potential For a Nutritional Renewal In Guatemala
---
FEATURE ARTICLE
Eat This, Not That!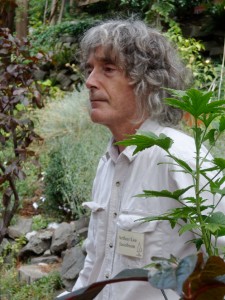 If you haven't met Arthur Lee Jacobson, you've missed out on a rarity; find a way to seek him out! Born in Seattle, Arthur has been a passionate plant lover since his teenage years and makes his living, growing, maintaining, photographing – and writing about – plants.
His knowledge is unique: he can speak about wild plants, garden plants, and house plants.
Last fall, Arthur opened his garden for his fall tour (one of two he offers each year) and then led a small group through Seattle's International District (ID) to explore unique trees and plants and a visit to the Danny Woo Community Garden.
Take a virtual tour and enjoy some of Arthur's comments about the trees and flowers he pointed out in A Plant Tour with Arthur Lee Jacobson.
---
FEATURE ARTICLE
Another One Bites the Dust
As we face climate change and continuing issues of food security, how will natural food markets and co-ops source healthy local food and provide a living wage to farm and retail workers?
In 2007, the Wedge Co-op, Minneapolis MN, believed the simple answer was to buy the Gardens of Eagan farm and secure a trusted supply chain.
Now, today that farm will come to an end with the flourish of an auctioneer's gavel.
The 125 acres on which the farm is located are just about 30 minutes from the metro Twin Cities area. Will they become the next developer's target for a commuter suburb?
Read the details in Another One Bites the Dust: Wedge Co-op's Gardens of Egan Farm Auction.
---
FEATURE ARTICLE
If SMALL is Beautiful, Why Has BIG Taken Over the World?
Quick, take a look… tell me where we are!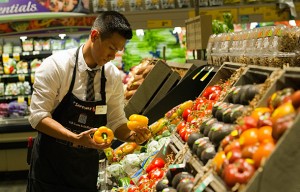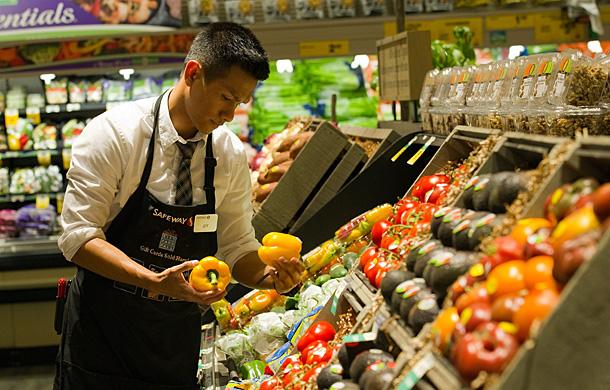 No idea? Well, folks, you're now a victim of the "franchization" of America! Every place is now the same place.  (By the way, this is Tenleytown Safeway in Washington DC.)
We'd like to think the food world is different, but the world of food – and beverages – is even more insidious. Just the top 10 food processing companies together generated more than $197 billion in revenues in 2014.
And only a handful of companies control the beef, pork, chicken and turkey slaughter and animal feed, wet corn, and soybean processing.
Just when we think multinational corporations have taken over the world, we find reasons to be encouraged and excited. Small independent businesses are offering us a creative and diverse set of alternatives.
Read about five very different small, independent, family-owned enterprises (with revenues ranging from under $100,000 to nearly $1,000,000) representing a diversity of food businesses. These companies provide unique and high quality products that are harvested or produced in small quantities – think van load rather than semi-truck load.
Explore each one and you will find that these are not quaint backward companies run by Luddites, but businesses that incorporate current equipment and technology – at an "appropriate human scale" – and a large amount of creativity and skill.