SPECIAL EVENT
Focus on Farming: Back to Our Roots
The faces of food and farming today.
The 10th Annual Focus on Farming event brought together 600+ food and farming advocates and practitioners for a daylong immersion in six areas of focus: Business of Farming, Extending Your Season and Market, Growing Power, Hot Topics, Livestock, and Nursery and Greenhouse. Especially inspiring and motivating was Will Allen, CEO of Growing Power, not only gave a rousing keynote presentation, he led four workshops.
Read more about going Back to Our Roots and the work Will Allen and Growing Power are doing.
---
FEATURE ARTICLE
A Tale of Two Farms: What's Next?
"It was the best of times, it was the worst of times, it was the age of wisdom,
it was the age of foolishness…"
Dickens was talking about London and Paris in his novel published more than 150 years ago, but he might have been describing 21st century farming. We've recently taken a clear look at two farms serving Puget Sound, Nash's Organic Produce and Jubilee Biodynamic Farm, and now it's time to ask, What's next?
These farms are truly family operations; Patty, Nash, and their extended "family" of employees, and Wendy, Erick, David, and Kristin, are community leaders, supporting their peers and leading the next generation. And we, at GoodFood World, tip our hats to them as fine examples of our GoodFood Heroes! Read the whole story in A Tale of Two Farms: What's Next?
---
FEATURE ARTICLE
This Much and No More
Erick and Wendy Haakenson, and their son David and his wife Kristin, are farming in a floodplain skirted by the Snoqualmie River. An active farm nearly for 25 years, Jubilee Biodynamic Farm is home to one of the largest and oldest Community Supported Agriculture (CSA) programs in the state.
Intensively farming about 50 acres, the Haakenson's have chosen to stay small: "This much and no more…" Rather than focusing on big growth strategies, Erick looks to become better at what he does, keep his customers satisfied, and grow what flourishes in the rich bottom land.
Erick and his neighbors are working hard to make sure that conservation planning and ecologically sensitive "green" development take place to protect the long-term success of agriculture in the Snoqualmie Valley. Read the whole story in Jubilee Biodynamic Farm: Small is Beautiful.
---
THE WORLD OF GOOD FOOD
Organic Farming in Liberia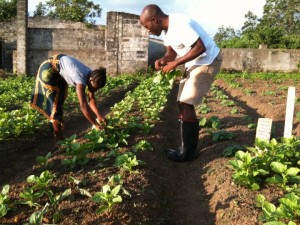 Liberia, one of Africa's poorest nations, is steeped in a domestic food crisis. Inspired by organic food movements in the US, William Tolbert moved back to his country in 2010 to make a difference as an organic farmer and improve Liberia.
He brought with him the concept of creating an environment that will benefit not only consumers but his farm workers and their families as well. Liberia's pioneer of organic farming has also created the country's first Community Supported Agriculture (CSA) delivery service.
Read how one man can make a real difference here in The Revival of the Grain Coast.
THE WORLD OF GOOD FOOD
Village Farming in the Amazon Jungle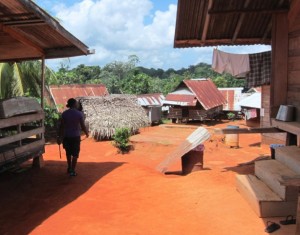 You won't find a lot of Big Ag in Suriname; in fact, you won't find a lot of big anything there. With a population that barely eclipses the half-million mark, most live along the northern coastal area. And while there are some export food crops, primarily rice and bananas, start heading deeper into the Amazon Jungle and soon the scale of farming operations shrinks.
Village communities that line the rivers clear plots for subsistence farming without doing extensive damage to the flora and, subsequently, fauna.
Read how the villagers of Penpe farm in the jungle here.
LEARN MORE ABOUT HOW YOUR FOOD GETS TO YOUR PLATE
Select any collection from above; each contains multiple articles on a single topic.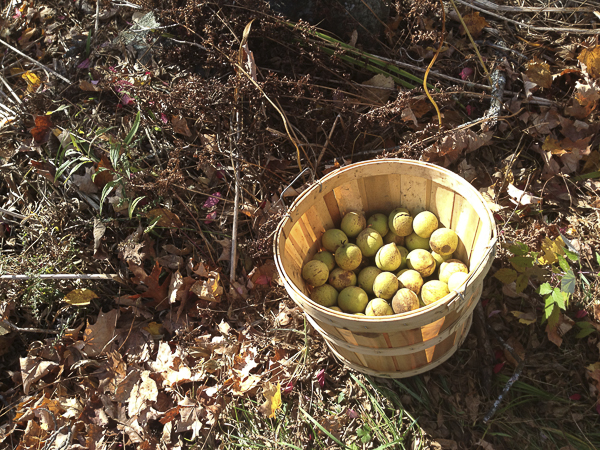 ON THE ROAD
WWOOFing with Kate and Ian
Kate McLean and her husband Ian are WWOOFing across the northeastern US and she is sending dispatches from the road. Her observations:
Expect to work hard, be prepared for rustic accommodations, and in most cases you will shower less, wake up earlier, and eat less meat. It's likely you'll also come out of it with a couple of good stories, some delicious recipes, a few great friends and at least one place you'll always remember.
Read the whole story here.
---
HEALTHY EATING
What Can We Do With the Color Green? Hello, Broccoli!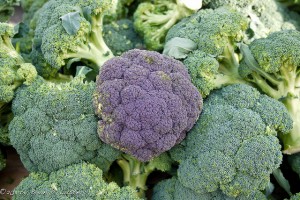 Our Healthy Eating columnist, Ina Denburg, sings the glories of green – vegetables, that is!
I wish by some miraculous turn of events, I could say "Abracadabra"… and poof… America would fall in love with vegetables as I did – decades ago. I resist owning how much of an anomaly I really am (because I LOVE VEGETABLES). When I see a magnificent batch of greens from my CSA delivery or at the farmers market, I just want to dive into them.
Read what Ina has to say here.
FARM TALK
Voices From the Farm: An Idle Mind is the Devil's Playground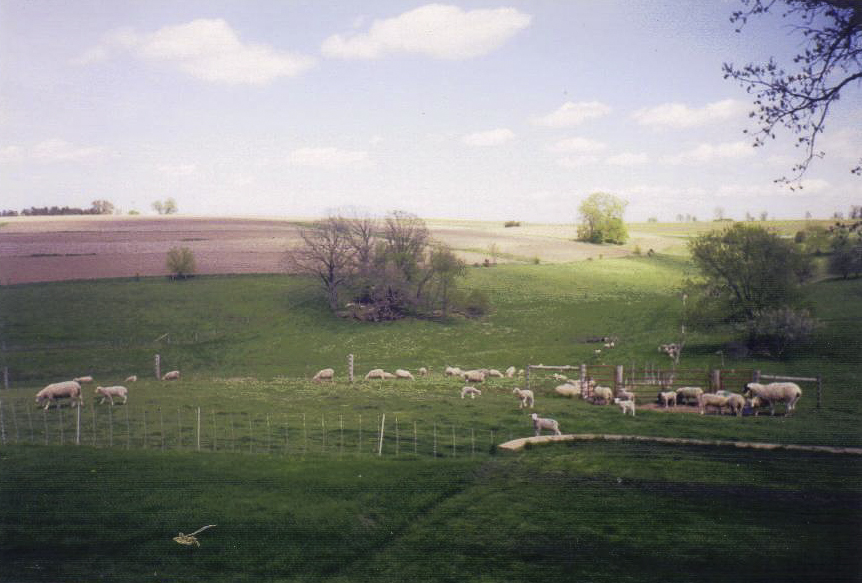 Our Minnesota shepherdess, Lea McEvilly, gives us the details of the farm in 2002.
Things at the farm were going along well. The lambs had been weaned, the feeder lambs sold, so life was pretty peaceful.
Time to settle back and enjoy life a bit.  However, some people never know when they are well off!  The old saying, "An idle mind is the devil's playground," comes to mind!
Read Lea's take on the "easy life" here.