FEATURE ARTICLE
To Save Our Wild and Native Seafood, We Have to Eat It
If you live on the East Coast, West Coast, or Gulf Coast or even the Great Lakes, chances are you're still able to get some fish caught wild in your coastal waters or freshwater inland "seas." However if you've looked closely at the fish in your local supermarket – regardless of where you live – chances are you'll find your fish originates from just about anywhere else in the world.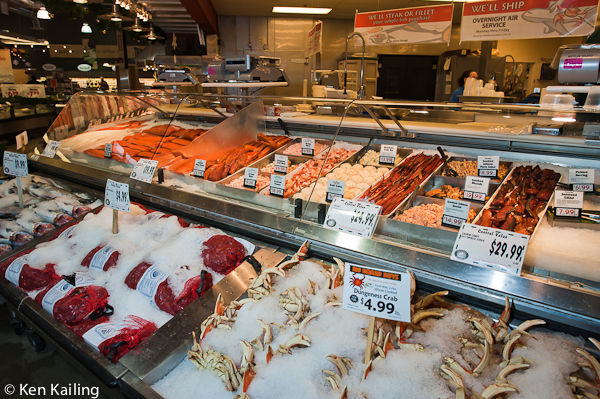 The fishery eco-system includes the ocean, the atmosphere, the surrounding landscape, the fish and the food they eat, the fishermen who harvest them, the handlers who process the fish, the retailers who sell them, the chefs who cook them, and the consumers who eat them.
Fish and fisheries are not separate from their ecosystems and the environment and must be managed as a whole. Read the whole story here, and seek out – and eat – the best of your local seafood. If we don't value it, it won't last.
---
FEATURE ARTICLE
Farming in the 21st Century
Over the last 150 years farming has changed from an animal-powered (and human-powered) occupation to a high-tech, high-energy business. And as fewer and fewer men – and occasionally women – choose to take it up, the age of today's farmer has slowly inched up until it has approached "retirement" age.
There are, however, young people coming to farming with unique training and education. Jennifer Agraves and Louis Sukovaty were just such young people when they tabled their engineering careers in their mid-thirties to take over Louis' family farm, Crown S Ranch. Today, they combine traditional low-tech methods of animal husbandry with high-tech, solar-powered solutions.
This newly released e-book covers:
A New Generation of Farmers
Engineering an Organic Farm: "It isn't easy!"
Organic Farming: Better For the Environment
Meet Your Meat
Small Farmers Need Small Slaughterhouses
Delivery Dilemmas
Selling From a Small Scale Integrated Livestock Farm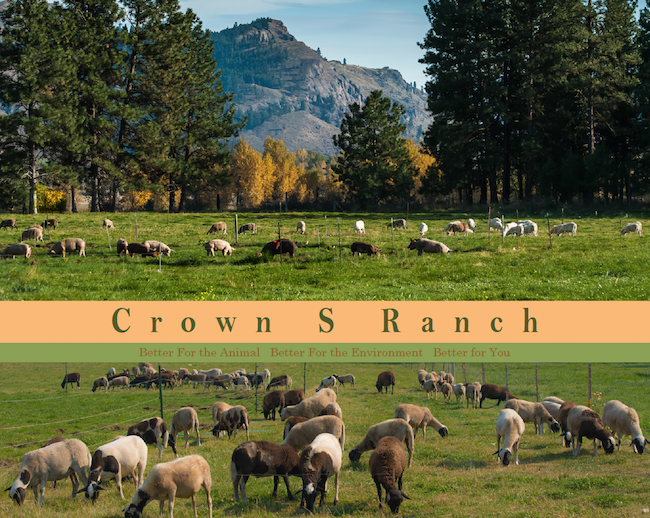 Get your FREE copy here.
---
OP-ED
Urban Ecology and Rural Resources
Research and planning for sustainable cities cannot work without rural development, says Edwin Castellanos, in Urban Sustainability Should Look Outside the Cities. He says: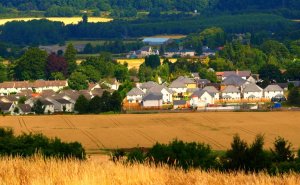 Now more than ever is the right time to bridge the rural-urban divide. Cities are closing in on rural areas, with distances shrinking both physically through better road networks and also virtually through a better network of mobile phones and Internet connections. Yet to many urban dwellers, including national decision makers, their rural surroundings seem like a distant world — one that is often forgotten.
And in her book, Hungry City: How Food Shapes Our Lives, Carolyn Steel discusses the gargantuan effort needed to feed cities across the world on a daily basis. It is an effort that has a massive and vastly under-appreciated social and physical impact on both human populations and the planet.
Cities would never have arisen without their rural counterparts to supply the resources. The contemporary model of urban ecology does not weigh inputs and outputs correctly and pretends that it is possible to grow food in closed industrial systems without connections to the broader, natural living-landscape. Read on.
---
FEATURE ARTICLE
Ebola Challenges the Success Achieved in Liberia's Rice Sector
As Ebola slowly spread through Lofa County, rice farmers were still taking stock of the 2013 harvest, bagged and stored in cities like Voinjama, Kolahun and Foya. Then, in May 2014, something historic happened. Fabrar Liberia bought 3,260 bags (163 metric tons) of rice – worth $63,500 USD – from 550 farmers in Lofa County, making the largest procurement of rice by a local processor in the history of the country.
With the ongoing crisis, this new and improved rice value chain is already bracing itself for a downturn in production. Most farmers planted their lowland rice by July and August, some are now wondering if they will have the manpower to harvest in the coming months. If there is less manpower and a fragmented market, some farmers could revert to subsistence farming, concerned primarily with getting their families past Ebola. Read the whole story here.
---
Nico Parkinson, our global food correspondent, writes about agriculture-focused projects in Africa,
primarily Ethiopia, Uganda, Zambia, Somalia, and Liberia.
For a list of all of Nico's articles, click here.