HEALTHY EATING WITH FRIENDS
I have found great joy in connecting my community to the goods produced by small local farmers. There is no better way to welcome Fall to Minnesota than to load up on Honey Crisp apples! This delicious sweet and juice hybrid was developed right here at the University of Minnesota.
2019 ApplePalooza was the second annual apple haul from Inspired Acres, a small family-owned orchard about an hour southwest of the Twin Cities. This year, we had 1720 pounds of apples delivered to Bloomington MN!
---
The Bounty of the Gallatin Valley
Amaltheia Organic Dairy is more than an organic goat dairy and cheese maker and it's more than the home of delicious organic whey-fed pigs. Amaltheia is also home to Nate Brown's beautiful organic produce.
In a valley sadly being encroached on by developers throwing up cheaply made and expensively priced homes for Bozeman's growing population, Amaltheia proudly produces a full menu of protein and produce.
It is operations like Amaltheia, run by livestock raisers and cheese makers Mel and Sue Brown, and their son Nate Brown, produce farmer, who need to be honored, respected, and protected, for the hard work they do to deliver some of the best food in Montana.
Look at those root vegetables! Look at those peppers! You can do your part by shopping at your local farmers market. And while you're there, hug a farmer and thank them for your food!
---
Traveling in a campervan – The Rainbow – for 10 months across South America with two kids and a dog; what could go wrong? Nico Parco, our contributor, explains… "Diagnosis: Disgust!"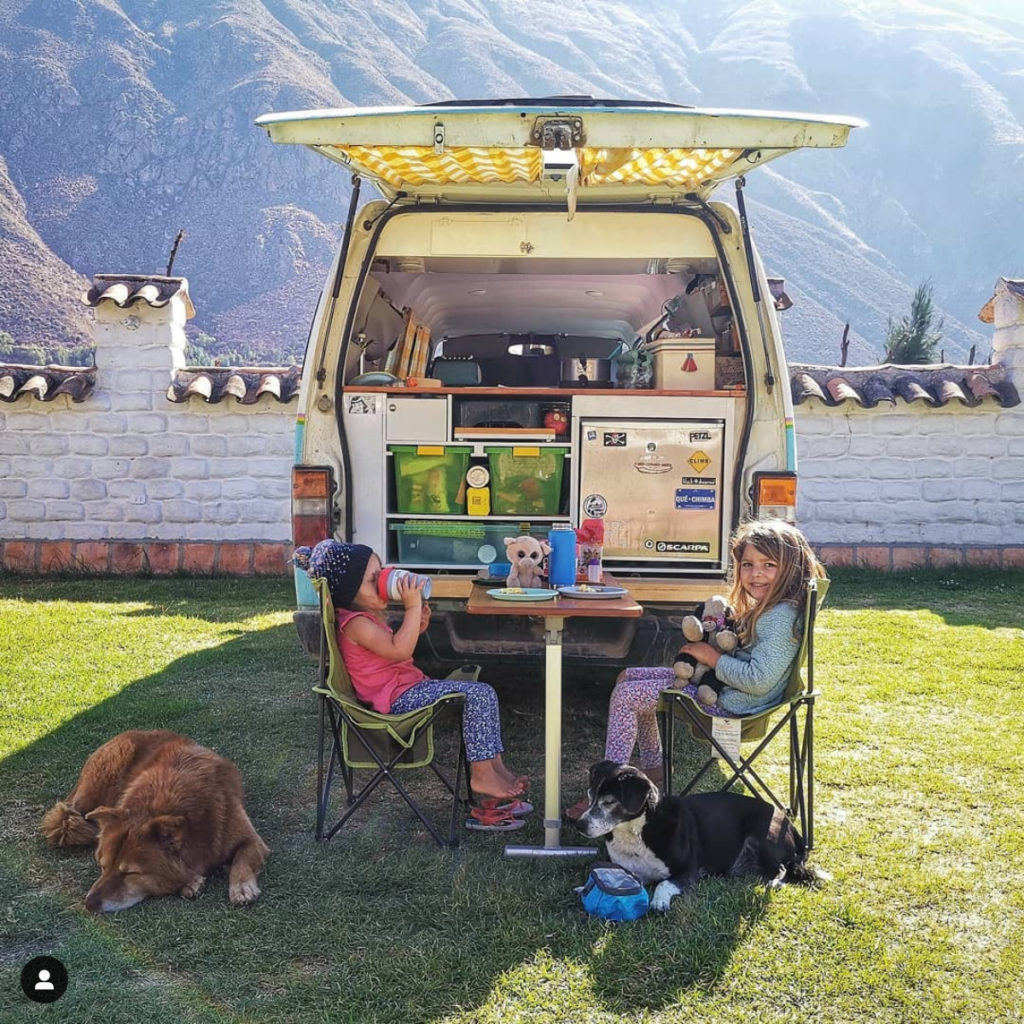 ---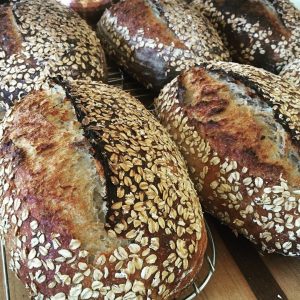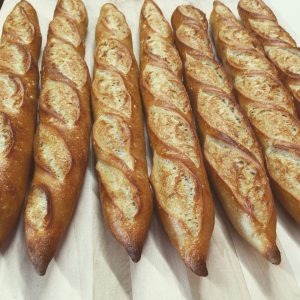 Most of the US forgets – or is simply ignorant of the fact – that the Northern Great Plains are a major part of the nation's "bread basket." They've been raised to think that wheat comes from Kansas.
The truth is that northern-tier states east of the Rockies produce millions of bushels of wheat, most of which is sold by the train carload to one of just a handful of huge commercial flour mills or is exported. In fact, 85% of the wheat produced in Montana – and 50% of the wheat produced in the US – is exported worldwide.
Montana-made artisan bread from Sunflower Bakery, Helena, and Blue Truck Bakery, Power.
Our goal at GoodFood World is to stimulate discussion by reporting on the critical issues affecting the production and use of organic wheat and other grains, especially the challenges to small-scale organic family farms, millers, and bakers. Have you bought locally grown grain, flour, or bread? Your comments and input are appreciated!
---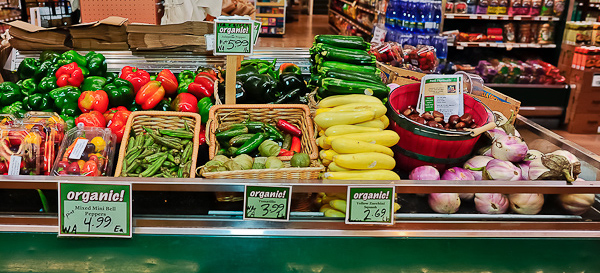 Supermarkets and big box stores offer nearly 50,000 – or more – products for us to choose from to feed ourselves and our families. It turns out that is a big challenge to healthy eating.
A nation-wide analysis of U.S. grocery purchases revealed that highly processed foods make up more than 60 percent of the calories in food we buy, and these items tend to have more fat, sugar and salt than less-processed foods.
Selecting locally grown and minimally processed food items – good food – means more healthful and nutritious food on your plate. How do you know what is available to you?
---
Farmers markets and CSAs sprout up every spring along with the lettuce and tomato plants. Supermarkets across the country, from small family-owned stores to big box chains, are all offering organic options throughout the store, not just produce any more.
And we have more and more options to choose from in the "middle of the store."
So, we all think – or would like to think – that we're eating nutritious food. Do we even know what good "nutrition" is?