FEATURE ARTICLE
Spring Floods – The Farmer's Dilemma
While this article appeared in 2007, the problem of flooding in the Snoqualmie River Valley is still looming large. Erick Haakenson, Jubilee Biodynamic Farms, told GoodFood World today that the roads and his drive were flooded and there would be no traffic in or out of his farm.
Seattle area consumers are blessed with a small amount of remaining farmland just minutes away. Rich, productive farmland on the banks of the Snoqualmie River.
The Snoqualmie drains water from the surrounding hills, many of which are covered with expensive homes built in the last 20 years. Construction in the watershed has removed forests, increased the amount of "hardscape," and changed water patterns.
Read the article written by Haakenson nearly 7 years ago that gives voice to concerns and fears very much on his mind today: Flooding farmers out of the Snoqualmie?
---
FEATURE ARTICLE
What's Really in That Bowl of Soup?
Children of the 1950s have a collective memory of the perfect comfort food: hot tomato soup and a gooey grilled cheese sandwich – a food treat that originated somewhere in those long-ago days when Campbell's Soup and Wonderbread were in every pantry. And Kraft American Singles in every refrigerator.
On a cold and rainy day, mothers across the country today have many more options than those did so many decades ago. We take a close look at a full range of soups – from canned condensed to boxed to frozen to fresh homemade – to determine what exactly is in our soup. Is it as wholesome as we think (hope)?
Find out in Childhood Memories: Tomato Soup and Grilled Cheese Sandwiches.
---
EXCLUSIVE INTERVIEW
The Meat Racket
The Secret Takeover of American's Food Business
GoodFood World met with investigative reporter Christopher Leonard to discuss his new book, The Meat Racket.  Leonard looks closely at one company – Tyson Foods – which developed an entirely new business model, changed an industry, and made billionaires of the family that started it.
Not only did Don Tyson create a sophisticated, vertically integrated corporation that owns and manages every element of chicken production, he was also instrumental in convincing the fast food industry to add processed chicken in the form of nuggets, fingers, and patties to their menus.
Tyson was the first to "outsource" the production of the company's birds to contract growers. Today more than 90% of poultry growers survive on terms dictated in unfair production contracts crafted by the likes of Tyson, Perdue, and Pilgrim's Pride.
Listen to our exclusive interview with Christopher Leonard here.
(Photo credit: Martin Cathrae, used with permission under Creative Commons license)
---
THE WORLD OF GOOD FOOD
Back to the Soil and Into the Classroom
There was a time before Liberia's civil wars when agriculture was an integral part of the education system. Now, ten years after the end of the war, the majority of Liberians live in poverty, depend on agriculture as a livelihoods and grow their own food for survival.
"When I was in grade school, I remember visiting my school garden," says Edwin Kwakpae, the Ministry of Education's representative in Grand Bassa county. "When I left the country during the war, I used those skills to survive. I'm a living witness to the benefits of knowing how to grow your own food."
The Back-to-School Garden initiative in Grand Bassa county has been so successful it's being expanded.
"The youth want to learn and they want to work. Agriculture is hard work but it is not bad work. We are very willing to work hard if it is towards a good end," says Etta Briggs.
Read how these student farmers are learning both in the field and in the classroom in Student Farmers in Liberia Get Back to the Soil and Into the Classroom.
---
FEATURE ARTICLE
Women Hold Up Half the Sky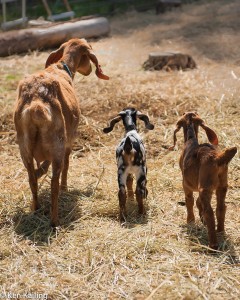 Around the world, women have traditionally managed much of food production and preparation while receiving little recognition, financial support, and education. Control of livestock production varies by culture and context; however, in general, men are responsible for large animals such as cattle, horses, and camels, while women manage smaller animals such as goats, sheep, pigs, and poultry.
We highlight four women farmers raising small livestock (one of whom has retired after 44 years of sheep farming) to recognize the commitments they have made to what is essentially "women's work" – that is, small ruminant husbandry. Farming is hard work and these women are all champions who have spent decades learning their craft and trade.
And all four are connected by gender, vocation, and avocation to women farmers around the world and reflect the rapidly changing roles and status of women in agriculture. "Women hold up half the sky" and closing the gender gap in agriculture in developing and undeveloped countries will generate significant gains for both the agriculture sector and for society as a whole.
Read the whole story in Women Hold Up Half the Sky.
LEARN MORE ABOUT HOW YOUR FOOD GETS TO YOUR PLATE
Select any collection from above; each contains multiple articles on a single topic.
GOOD FOOD ON A BUDGET
Sprouts:
From Seed to Plate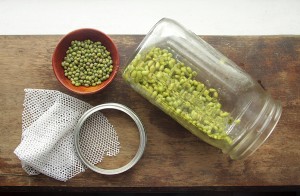 Our Good Food on a Budget columnist, Kate McLean, is stuck in the middle of Vermont winter with no sign if spring. That hasn't stopped her from sprouting seeds – to eat. She says:
I told myself I would start making my own sprouts – it couldn't be that hard, right?  A friend sent me home with a few tablespoons each of some mung beans, garbanzo beans, and red wheat berries, along with a sprouting tray and a water filter.
The stars were aligned…

Read the whole story here.
FARM TALK
Voices From the Farm:
One Step Forward, Two Steps Back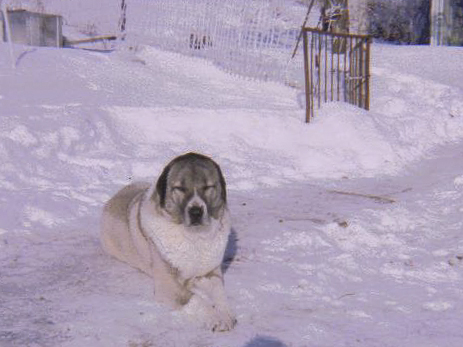 Our Minnesota shepherdess, Lea McEvilly, gives us the details of the farm in 2007:
A new year, and we were hoping for better things.
I knew I should start the process of looking for new guardian animal for the sheep, but my heart was not in it.
A little time needed to pass after we lost Sheba and Red Rover, and I eventually got back into my daily routines.
Read Lea's latest update here.