FEATURE ARTICLE
Do-It-Yourself Seafood Traceability
"Seafood fraud" is big business and a big problem. Officially the term refers to any action that misrepresents or mischaracterizes seafood in the supply chain — including species substitution.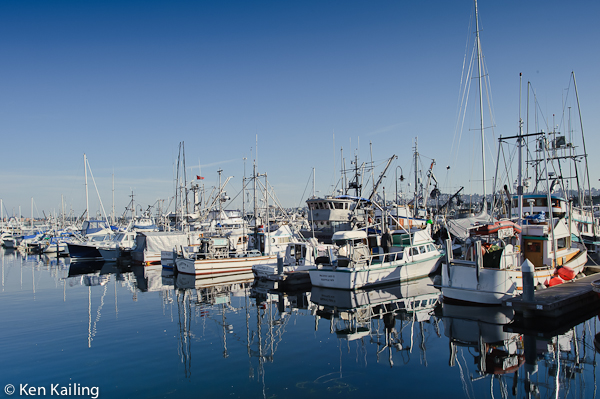 Why wait for legislation and regulation? There are some simple steps you can take to avoid illegal, unreported, or mislabeled seafood now, in Do-It-Yourself Seafood Traceability.
---
OP-ED
The Problem With GMOS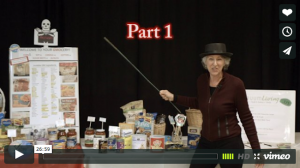 David Bronner, President, Dr. Bronner's Magic Soaps, comments on the fundamental problem with genetically engineered food crops in US soil today: rather than reduce pesticide inputs, GMOs are causing them to skyrocket in amount and toxicity.
What can you do to protect yourself, your family, and your community? Read more in The Problem With GMOs. And then watch this video series featuring Ina Denburg, our Healthy Eating correspondent. An educated and informed consumer is a healthy consumer!
---
FEATURE ARTICLE
Seed is Life. Soil is Life. Water is Life.
To increase profitability – and productivity – industrial agriculture has mechanized production processes and reduced options to a few highly controlled varieties. In the beginning of factory farming, one size was supposed to fit all and the landscape everywhere (including water and micro-climates) was to be engineered to accommodate only the selected commercial variety of plant or animal.
Of course, such defiance of nature caused serious problems and local ecosystems were thrown out of balance. The soil dried up and blew away. Insects and weeds invaded crops and destroyed yields. And so the arch controllers of nature invented pesticides and herbicides – and a highly profitable chemical industry was born to rule over the land.
But the mono-crops became weak and increasingly vulnerable. And people got sick from the toxic residues. So genetic engineering was advanced to restore hybrid vigor and camouflage the increased use of chemicals.
Read why seeds need a place to grow; not just a place to grow but also a place that matches the seed in Seed is Life. Soil is Life. Water is Life.
---
HOMEGROWN
Good Flour Makes Good Bread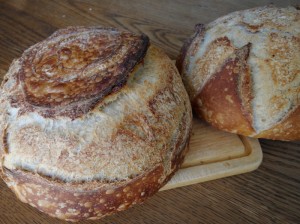 It's time to be honest; so I'll lay it all out right here. I'm into my third year of my 5-year plan to learn how to bake good bread, and somewhere around March this year, I lost my baking mojo! Every loaf that came out of the oven fell into two categories: brick or curling stone!
Actually I didn't lose my ability, I just got cocky and thought that I was getting closer to being a "real" baker so I started experimenting. And every scientist (and baker) will tell you that you don't start experimenting until you've got the basics down. You'll blow something up – or in my case, you'll pull some spectacular flops out of the oven.
Read Good Flour Makes Good Bread and see how I humbled myself to good flour and good bread, and finally turned out some pretty fine loaves.
---
FEATURE ARTICLE
It Takes a Community
T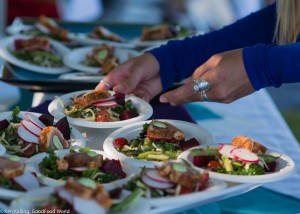 he Snoqualmie Valley is just minutes from downtown Seattle, yet it's miles and miles from the noise, the dirt, and the traffic. Small farms are strung along the Snoqualmie River like beads on a necklace. They thrive on the rich bottom land and easy access to water, yet they are inundated with floods in the spring and the fall.
Every year the Snoqualmie Valley Preservation Alliance throws a party – food, drink, dancing, music, and auctions – to raise money to be able to evaluate, monitor, and mitigate the effects of too much (and too little) water in the valley. Erick and Wendy Haakenson, Jubilee Biodynamic Farm, were this year's hosts.
The Snoqualmie River drains water from the surrounding hills, many of which are covered with expensive homes built in the last 20 years. Construction in the watershed has removed forests, increased the amount of "hardscape," and changed water patterns.
Read It Takes a Community To Save a Valley.
---
FEATURE ARTICLE
PCC Green Lake Village – NOT Your Parents' Co-op!
Seattle's Green Lake neighborhood, wrapped around Green Lake Park, is one of the city's most popular. What better place to put a new PCC Natural Market?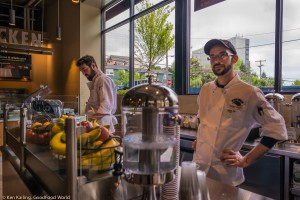 Food co-ops have always reflected contemporary culture and have changed as society has changed and, let me tell you, the Green Lake Village PCC is clearly NOT your parents'—or grandparents', if you're young enough—food co-op!
The new Green Lake Village PCC, anchored in a just-completed urban development comprising 300 apartments, clearly reflects its location. Large and well-staffed, the new PCC works hard to balance its focus and attention between weekly family shopping trips and the convenience of carryout prepared food.
Read the whole story and take a "virtual tour" of the new store here.
Diana Chapman, Director of Sustainability, PCC Natural Markets, discusses the ways that PCC is working to manage waste in house and in the community.
---
RECIPES
Ma Petite Chou!
(My Little Cabbage!)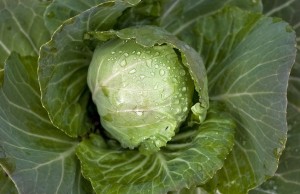 When life – or your CSA – hands you not one, not two, but THREE cabbages (OK, so we collected them over three weeks), it's time to make cabbage soup.
In the GoodFood World kitchen we turned an assortment of meats and vegetables into enough soup for an army – or at least a family of 8!
A special thanks to Crown S Ranch and Jubilee Biodynamic Farm for making this soup possible.
Get the recipe traditional Polish cabbage soup – kapuśniak z bialej kapusty – here.
ON THE ROAD
Eating (and Working) Local in Western Maryland
Kate McLean (Our Good Food on a Budget correspondent) and her husband Ian started their married life in the late summer of 2013 WWOOFing in the Northeast. They are now settled in Maryland, near the Pennsylvania border, where Kate has an entire portfolio of jobs!
"My job description now looks a lot like Western Maryland's local food scene at a glance; I've pieced together full-time work by reaching out to surrounding small towns. Between the farm, the hotel, the restaurant, and the creamery, it involves a lot of driving, plenty of good people, and a whole lot of good food."
Take a tour of Kate's current employment list here. She'll soon be adding a fifth job to the list!