Over and over again "healthy living" articles, magazines, and newsletters remind us that we need to consume "probiotics" for a healthy gut. Sounds good but exactly what is/are probiotics?
Probiotics are live bacteria and yeasts that are found in our digestive system and are often called "good" or "helpful" bacteria because they help keep our gut healthy. (WebMD)
Yes, you can take probiotic supplements, many of which are costly; however, there are readily available foods that contain probiotics. In fact, you are probably eating or drinking them already.
News about the World of Good Food
HEALTHY EATING WITH FRIENDS
1720 pounds of apples, 43 cartons to share, and 60-some of your closest friends: a do-it-yourself buying club. Here's how Sarah did it…
DIAGNOSIS: DISGUST
A camper van, a South American drive-about, and a picky eater – what could go wrong? Nico explains…
KEEPING IT LOCAL
Another award for a favorite local distiller: Gulch Distillers take two. Tyrrell and Steffen take it home again!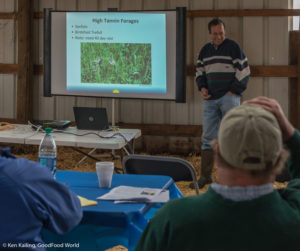 On a drizzly Saturday, August 10, 2019, Dave Scott (a livestock specialist with the National Center for Appropriate Technology, NCAT) and Brent Roeder (Montana State University, MSU, sheep specialist), lead a workshop on grazing, practices, integrated parasite management, FAMACHA© scoring, and new sheep identification and handling methods.
As Montanans are wont do, most of us thought nothing of driving 80+ miles for a field day on a rainy morning. The extra moisture certainly didn't dampen our enthusiasm! As we arrived, pens full of lambs and sheep turned their heads to gravely watch us pull into the barnyard to park. A flock (herd?) of kids dodging between the cars and trucks ran past us trailing one small cowboy in a very big black hat, running flat out, and determined to catch up to the rest of the "big kids."
By the end of the day, the sky was brighter, we all felt a little smarter, and we made new friends!
---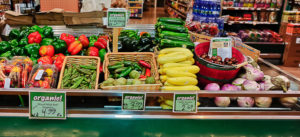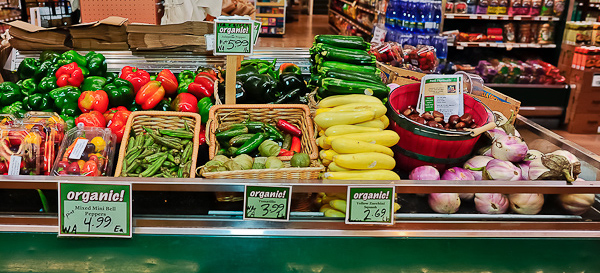 Supermarkets and big box stores offer nearly 50,000 – or more – products for us to choose from to feed ourselves and our families. It turns out that is a big challenge to healthy eating.
A nation-wide analysis of U.S. grocery purchases revealed that highly processed foods make up more than 60 percent of the calories in food we buy, and these items tend to have more fat, sugar and salt than less-processed foods.
Selecting locally grown and minimally processed food items – good food – means more healthful and nutritious food on your plate. How do you know what is available to you?
---
We all take our food for granted, it's just there. It's pretty good quality, the produce seems fresh, the meat is reasonably priced, plenty of milk on the grocers' shelves, and we can usually afford to feed ourselves and our families well.
The truth? It's all an illusion. The distribution network is built on fragile connections that could be disrupted in any number of ways.
What we thought was science fiction, is turning out to be fact! We could be cut off from our external food sources.
Let's put our minds – and our shoulders – to work and adapt to our changing climate while we still can.
---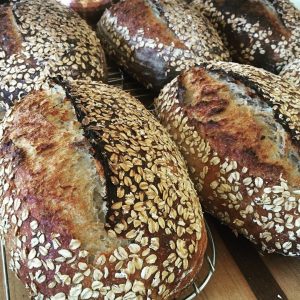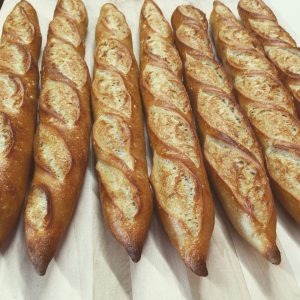 Most of the US forgets – or is simply ignorant of the fact – that the Northern Great Plains are a major part of the nation's "bread basket." They've been raised to think that wheat comes from Kansas.
The truth is that northern-tier states east of the Rockies produce millions of bushels of wheat, most of which is sold by the train carload to one of just a handful of huge commercial flour mills or is exported. In fact, 85% of the wheat produced in Montana – and 50% of the wheat produced in the US – is exported worldwide.
Montana-made artisan bread from Sunflower Bakery, Helena, and Blue Truck Bakery, Power.
Our goal at GoodFood World is to stimulate discussion by reporting on the critical issues affecting the production and use of organic wheat and other grains, especially the challenges to small-scale organic family farms, millers, and bakers. Have you bought locally grown grain, flour, or bread? Your comments and input are appreciated!
---
Farmers markets and CSAs sprout up every spring along with the lettuce and tomato plants. Supermarkets across the country, from small family-owned stores to big box chains, are all offering organic options throughout the store, not just produce any more.
And we have more and more options to choose from in the "middle of the store."
So, we all think – or would like to think – that we're eating nutritious food. Do we even know what good "nutrition" is?
---
The Bounty of the Gallatin Valley
Amaltheia Organic Dairy is more than an organic goat dairy and cheese maker and it's more than the home of delicious organic whey-fed pigs. Amaltheia is also home to Nate Brown's beautiful organic produce.
In a valley sadly being encroached on by developers throwing up cheaply made and expensively priced homes for Bozeman's growing population, Amaltheia proudly produces a full menu of protein and produce.
It is operations like Amaltheia, run by livestock raisers and cheese makers Mel and Sue Brown, and their son Nate Brown, produce farmer, who need to be honored, respected, and protected, for the hard work they do to deliver some of the best food in Montana.
Look at those root vegetables! Look at those peppers! You can do your part by shopping at your local farmers market. And while you're there, hug a farmer and thank them for your food!