GLOBAL FOOD SYSTEMS
Ancient Grains, Modern Methods
Despite showing up in cookbooks written more than 800 years ago, freekeh—green wheat grains fire-roasted and cracked—is still mostly unknown. The global thirst for new, innovative foods means this niche market is on the cusp of celebrity and turning up on forward-looking menus across the world. Even renowned Jamie Oliver called it his "favorite new superfood."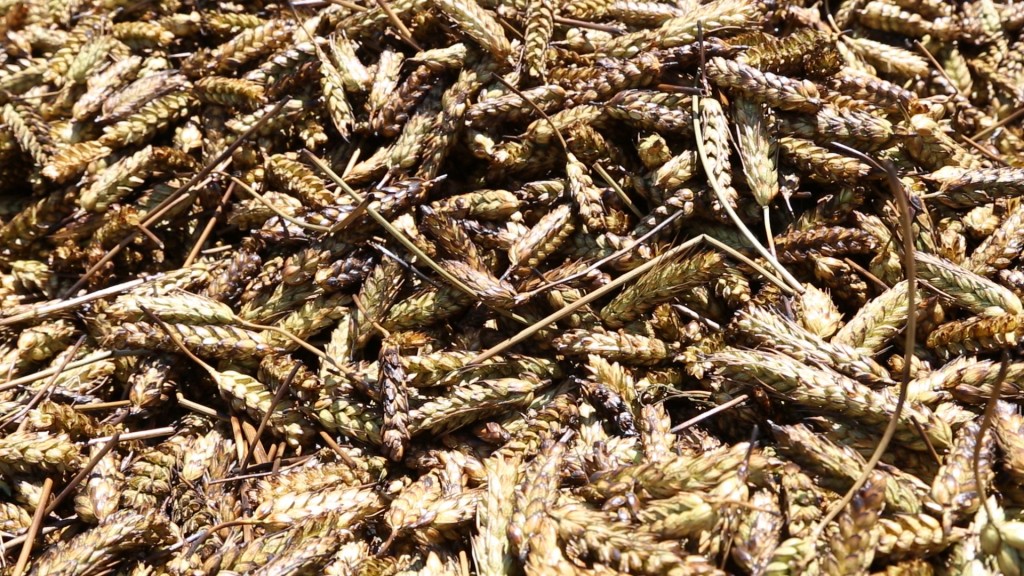 Farmers in Lebanon now have new tools to make it more efficient to roast and process freekeh; read more in: Ancient Grains, Modern Methods in Lebanon.
---
FEATURE ARTICLE
The Alternate to the Car? Home Delivery!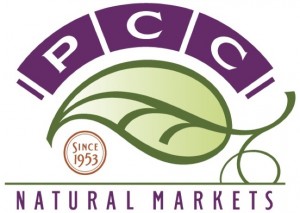 PCC Natural Markets, the nation's largest natural food co-op with 10 stores (soon to be 11) located in Puget Sound, has jumped ahead of the competition by offering multiple delivery choices: Amazon Prime Now and Instacart.
Not known in the past for being an early adopter of technology, PCC launched grocery home delivery in September 2015 with Instacart and added Amazon Prime Now delivery service in late March 2016.
Check it out and learn more in The Car: Giving Grocery Shopping Consumers Choice and Convenience… or Not?
---
GLOBAL FOOD SYSTEMS
Expanding Organics in Lebanon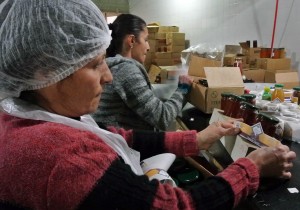 For several years, Fady Daw has studied how foreign products beat out local products on Lebanon's high-end, organic foods market.
He suspected that much of it had to do with packaging. So he adopted a new strategy and ordered some bottles from Italy.
In the first four months, his company, Adonis Valley, saw sales of bottled organic tomato puree increase 40 percent. Daw also bottled Adonis Valley organic jams and black honey in hexagonal-shaped jars, and their sales increased by 30 percent in the same period.
Learn how a local food processor expanded its reach to rural farmers and increased the marketing and quality of organic food products in Expanding Organic in Lebanon.
---
FEATURE ARTICLE
It's a (Wo)man's World
When someone says "journeyman meat cutter," what image comes to mind? Probably a big burly guy in a bloody apron throwing a chunk of beef on a chopping block and wielding a cleaver… Right? Sorry, that image is way out of date!
Today's skilled and licensed meat cutter is miles from that stereotype. Stop at PCC's full-service meat and seafood department in the center of the new Columbia City market, and you're likely to be greeted by Carole Willis, a charming woman in a clean white jacket with a warm and friendly smile.
How did a girl from a small-town in Louisiana end up in Seattle managing a high-traffic, high-quality meat and fish department in one of Seattle's top natural food markets?
Find out in It's a (Wo)man's World: Meet Carole Willis, Meat and Seafood Manager, PCC Columbia City
---

FEATURE ARTICLE
How to Buy a Flour Mill
With all the talk of "gluten-free" and "low carb diets," we seem to have lost track of the value of fresh-milled whole grain flour. The bleached white powder that most of us think of when discussing flour is so bereft of natural nutrients that they have to be added back through "enrichment."
Fresh locally milled whole grain flour is a real joy to cook with and an especially nutritious ingredient for good health.
We're lucky to have a skilled miller in Puget Sound who can provide us with whole grain flour "lively" enough to turn flour and water into a sourdough starter in just a day or so. We're also lucky he was checking Craig's List at an especially opportune time!
Learn more about how Kevin Christenson found himself to be the owner of Fairhaven Organic Flour Mill in How to Buy a Flour Mill: Check Craig's List.
---
FEATURE ARTICLE
Building a Brand, One Fish at a Time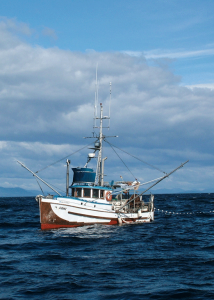 Loki Fish Co. has been going strong for more than 35 years, and has evolved from a single fishing boat to a vertically-integrated, direct marketing company selling a wide variety of fresh, frozen, and processed fish products in Washington, Oregon, and northern California, as well as through an online store and online resellers.
Small food-based businesses like Loki have a special role; they bring diversity, innovation, sustainability, and vitality to local and regional food systems. Big commercial fishing operations must compromise quality in exchange for cost, degrading the value of the food they deliver.
While Loki has overcome the odds – through skill, intuition, and luck – and has built a growing business, starting and successfully running a small business means avoiding "killer" challenges every day.
Even the bravest and smartest entrepreneur is climbing a steep mountain: one-third of new ventures close within two years, half within five years, and so on.
Only one in four is still around 15 years after opening day.
Get the details here: Loki Fish Company: Building a Brand, One Fish at a Time
---
GLOBAL FOOD SYSTEMS
Restoration of Chia in Guatemala
The conquistadores virtually erased chia from Mayan cultural awareness as part of their campaign to subjugate the Mesoamerican peoples to Church and King.
But today, even as ordinary Guatemalans are engaged in a massive ongoing popular campaign to throw off the rule of a corrupt and brutal elite, chia may be ripe for rediscovery.
Chia seeds are the most nutritionally dense food on the planet, rich in B vitamins, proteins, and soluble fiber. Skilled agriculturalists though the ancient Mayans and Aztecs were, there's a growing consensus that they could not have built and maintained their cities and their pyramids without chia seeds grown by their farmers as a central part of their diet.
Yet today, astonishingly, little or no chia is cultivated in Mexico or Guatemala. Can chia make a comeback to its place of origin? Get the whole story here: Chia and Maya: Potential For a Nutritional Renewal In Guatemala