GLOBAL FOOD SYSTEMS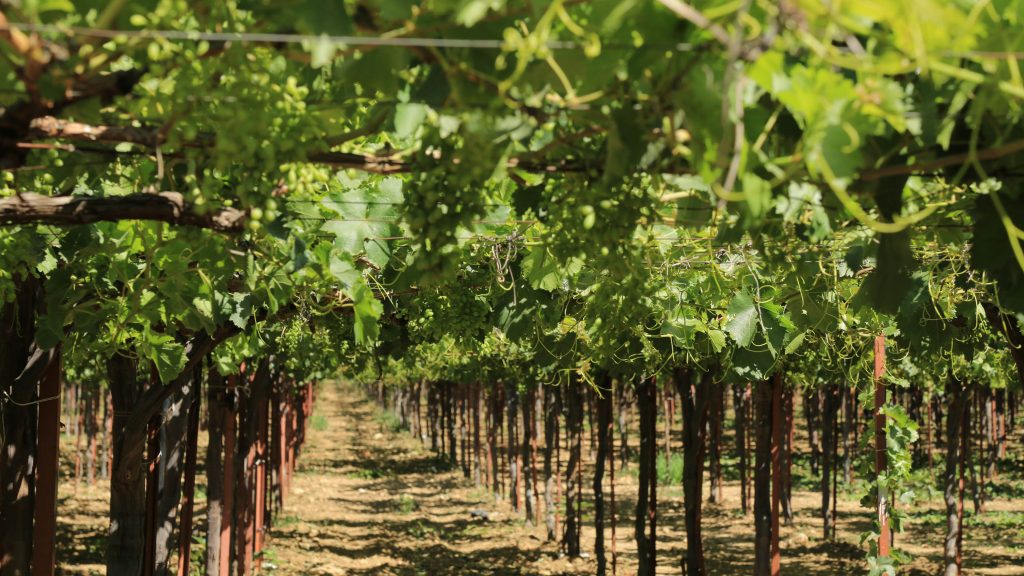 Lebanese grape cooperative Rachaya Al-Foukhar is located in southeast Lebanon on the edges of the great Bekaa Valley. The area is arid and sparsely populated, and its inhabitants regularly face hardships associated with the isolation. Since the civil war erupted in the mid seventies, the village's population has slowly emigrated to Beirut to find better economic opportunities.
For the grape farmers, the geography is both a blessing and an obstacle. Because of the heat, farmers can produce high quality grapes before the rest of Lebanon's grape farmers, but due to the isolation, they cannot reach sustainable markets and stay profitable.
Today, Lebanon's 4000 plus commercial grape farmers continue these ancient traditions and produce approximately 117,000 metric tons (MT) of grapes each year.
But how do they get all those grapes safely to market?
---
FEATURE ARTICLE
Chances are your family's daily bread is just another item on your list when you shop at your favorite supermarket. Let's take a closer look at what you're bringing home; your bread may be "in disguise."
It's pretty clear that fluffy loaves of mass-produced soft, damp, nutritionally deficient, chemical-laced bread made in large industrial "bread factories" and sold in tightly sealed plastic bags contain additives and preservatives to make them easy to process and to give them a long shelf life.
But what about the rest of those loaves lined up and just asking to be dropped into your shopping cart?
---
GLOBAL FOOD SYSTEMS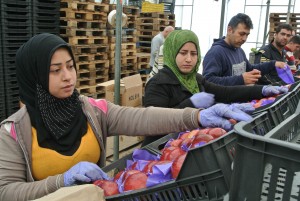 Apples are big business in Lebanon and supply and demand are in a delicate balance to ensure profitability for Liban Village, founded in 1992 as a farmer cooperative and now a small company that employs more than 50 people.
Liban Village works across the apple value chain, from production to sorting, packing and storage, as well as providing extension service training for smallholder apple farmers, partnering with more than 300 apple growers who employ thousands of laborers on Lebanon's apple orchards.
For the last twenty years, the company's fruit was sorted manually, costing a lot in time and quality. Today a new mechanized fruit washing and sorting machine has had tremendous impacts on improving post harvest losses and distribution of higher quality fruit.
---
FEATURE ARTICLE
Next in our series about grain and the grain industry in the Pacific Northwest, we take a look at the baking industry and how it has affected the production and use of local, organic, and heirloom flour. Growing grain is important, but access to good quality grain and flour is an essential part of the local food production system.
Bread went from being a major part of our ancestors' food intake to being a very small part of the food we eat today.
Heavy, rich, and nutritious bread was once a daily staple; today commercial "industrialized" bread is produced in fully automated factories and is full of chemical additives and preservatives, too much salt, and has too little nutritive value.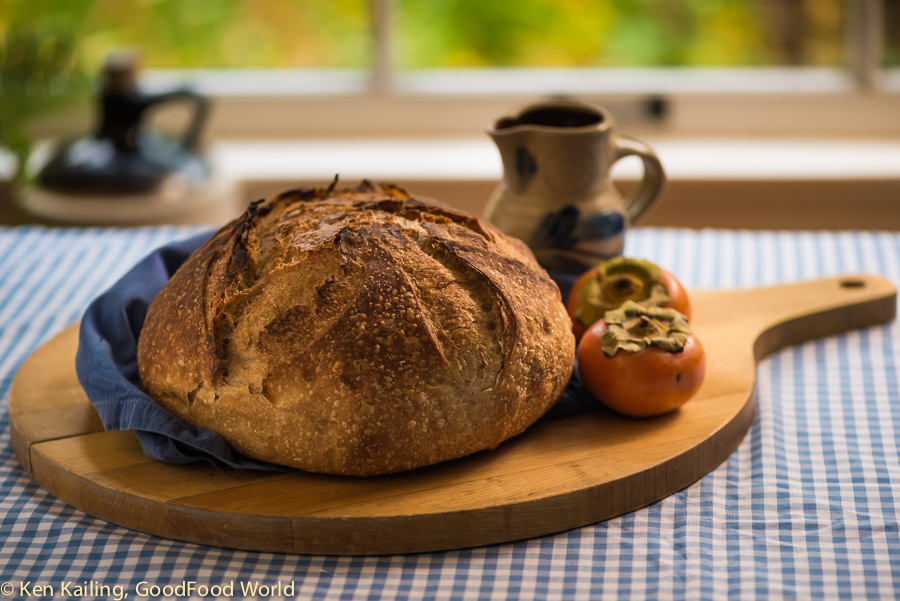 ---
GLOBAL FOOD SYSTEMS
Despite showing up in cookbooks written more than 800 years ago, freekeh—green wheat grains fire-roasted and cracked—is still mostly unknown.
The global thirst for new, innovative foods means this niche market is on the cusp of celebrity and turning up on forward-looking menus across the world.
Farmers in Lebanon now have new tools to make it more efficient to roast and process freekeh. Even renowned Jamie Oliver called it his "favorite new superfood."
---
FEATURE ARTICLE
Those of us who live in western Washington forget that the rest of the state is truly a "bread basket." And people living in the states south of 40ᴼ latitude and east of the Rocky Mountains have been raised to think that wheat comes from Kansas.
The truth is that eastern Washington and Oregon, and central Montana produce millions of bushels of wheat, most of which is sold by the train carload to one of just a handful of huge commercial flour mills or is exported. In fact, 50% of the wheat produced in the US is exported to over 70 countries.
Over the next several months we will be looking at questions pertaining – but not limited – to:
The condition of the wheat industry in the northwestern quadrant of the US.
The issue of scale as it affects the integrity of organic production and the incentives (or lack of) to small growers.
The factors preventing the re-establishment of small local and regional mills and that encourage consolidation of big processors.
Access to and availability of high-quality heirloom and landrace wheat.
Our "National Hymn," America the Beautiful, opens with the image of endless skies over fields of ripe golden grain that reach to purple mountains on the horizon.
Poet Katharine Lee Bates would probably be appalled to realize that she was eulogizing one of the worst examples of mono-cropping in existence – second only to the carpeting of Iowa with corn.
---
FEATURE ARTICLE
When someone says "journeyman meat cutter," what image comes to mind? Probably a big burly guy in a bloody apron throwing a chunk of beef on a chopping block and wielding a cleaver… Right? Sorry, that image is way out of date!
Today's skilled and licensed meat cutter is miles from that stereotype. Stop at PCC's full-service meat and seafood department in the center of the new Columbia City market, and you're likely to be greeted by Carole Willis, a charming woman in a clean white jacket with a warm and friendly smile.
How did a girl from a small-town in Louisiana end up in Seattle managing a high-traffic, high-quality meat and fish department in one of Seattle's top natural food markets?
---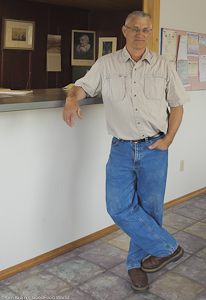 FEATURE ARTICLE
With all the talk of "gluten-free" and "low carb diets," we seem to have lost track of the value of fresh-milled whole grain flour. The bleached white powder that most of us think of when discussing flour is so bereft of natural nutrients that they have to be added back through "enrichment."
Fresh locally milled whole grain flour is a real joy to cook with and an especially nutritious ingredient for good health.
We're lucky to have a skilled miller in Puget Sound who can provide us with whole grain flour "lively" enough to turn flour and water into a sourdough starter in just a day or so. We're also lucky he was checking Craig's List at an especially opportune time!
Save
Save
Save
Save
Save
Save
Save
Save
Save
Save
Save
Save
Save
Save
Save
Save
Save
Save
Save
Save
Save
Save
Save
Save