A special selection of growers, purveyors, producers, processors, retailers, and more. Please patronize these "Friends of GoodFood World."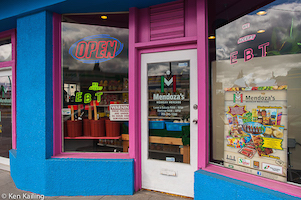 Mendoza's Mexican Mercado, Seattle WA
Coming from a family where cooking and selling food is "part of our blood," Carlos and Sonia (Mendoza) Cervantes are committed to bringing the flavors of Mexico to Seattle. Many of dishes Sonia prepares and offers as ready to eat in the shop are family recipes; dishes "mi abuela hizo" – "My grandmother made…" – like carnitas, enchiladas, taquitos, and frijoles. Sonia's corn tortillas have the "taste of home!"
Owners of small shops like Mendoza's Mexican Mercado are critical to the health of a neighborhood, providing connection and stability.
Shopkeepers like Sonia and Carlos bring diversity, flavor, hope, and perseverance to their businesses in contrast to the "franchising of America," where every city looks – and tastes – like every other city.
Sonia and Carlos need us and we need them!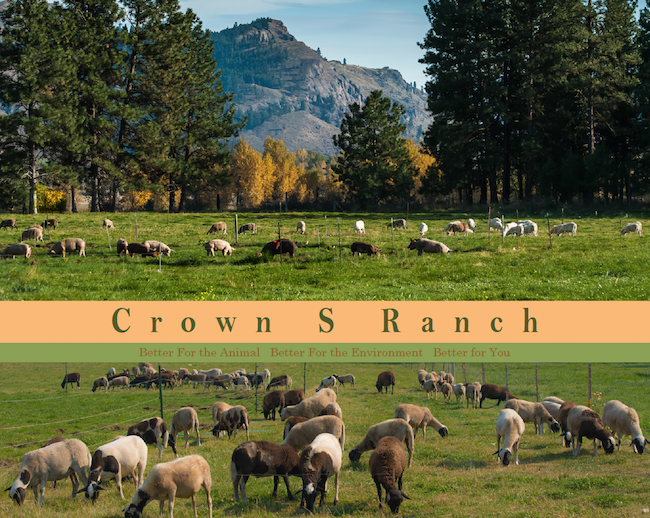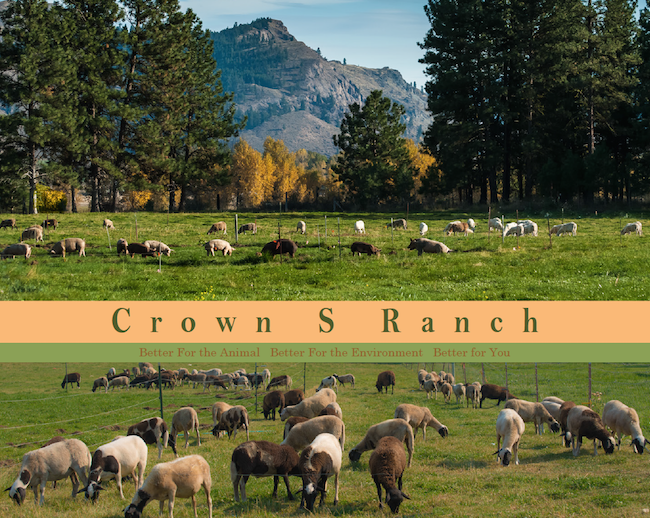 Crown S Ranch, Winthrop WA

Over the last 150 years farming has changed from an animal-powered (and human-powered) occupation to a high-tech, high-energy business. And as fewer and fewer men – and occasionally women – choose to take it up, the age of today's farmer has slowly inched up until it has approached "retirement" age.
There are, however, young people coming to farming with unique training and education. Jennifer Agraves and Louis Sukovaty were just such young people when they tabled their engineering careers in their mid-thirties to take over Louis' family farm, Crown S Ranch.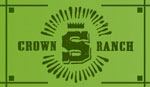 Today, they combine traditional low-tech methods of animal husbandry with high-tech, solar-powered solutions.
Buy quality pastured meat, fresh eggs, and ready-to-heat entrees and soups online at Crown S Ranch.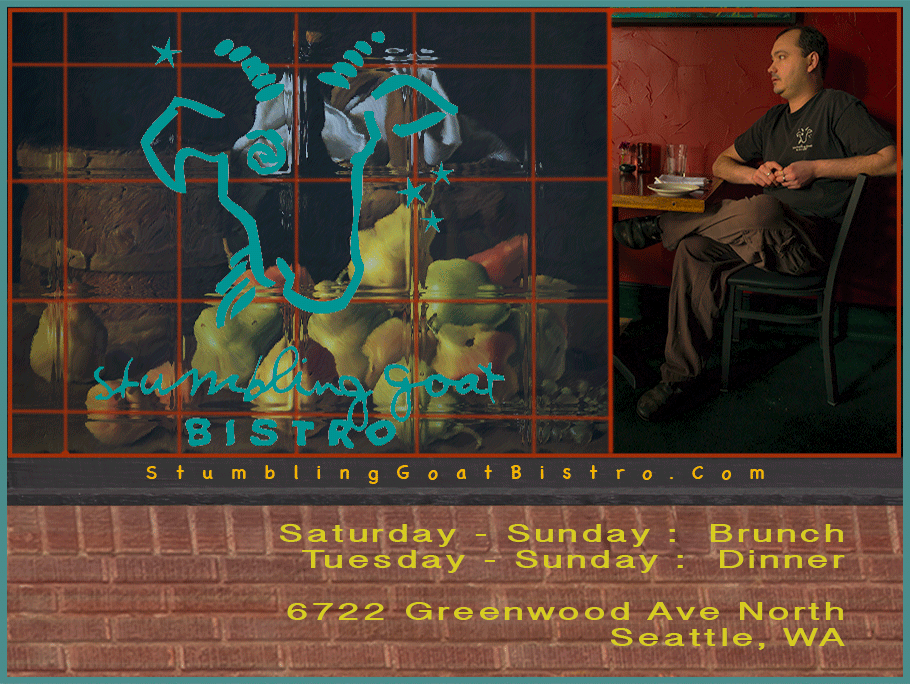 Stumbling Goat Bistro, Seattle WA

In a city where everyone seems to shop at one of the ten Seattle Farmers' Markets, one of the 11 natural food co-op stores, or one of three Whole Foods Markets, a chef can be challenged to deliver on his or her claim of local sourcing. The good news: Stumbling Goat Bistro's Joshua Theilen has farmers, ranchers, cheesemakers, fishermen, and millers beating a path to his door.
Stumbling Goat – a name that evolved from the title of the poem, "Drunken Boat*" – has been in operation for about 12 years and the focus has always been on local food; suppliers come knocking.
Read more in Local Sourcing Is On Good Footing at Stumbling Goat Bistro.
*Drunken Boat (Le Bateau Ivre) is the title of a poem by the French poet Arthur Rimbaud.