Exciting things are happening here… of course that means we're really busy!
I've found part-time work at the Country Store and Café in West Townshend VT. That means we have to work out the transition between me being a WWOOFer who trades 30 hours of farm work for room and board, and me as a person paying some rent to live here and doing a few farm-related chores each week.
At this time of year in Vermont the animals are devoting what energy they have to staying warm.
When the hens do lay eggs, they're often frozen before we get to them. Some chickens have even developed frost-bite, so we stopped opening the doors for them in the mornings – they're literally cooped up. Ian feeds them twice a day and changes out frozen water bowls with fresh just as often.
We're now making use of the stockpile of hay in the barn and the leaves we bagged during the fall, which has a dual-purpose – as new bedding for chicken coops and a nutritious supplement during a time when they can't go out and forage on bugs and grass.
Chores are much more difficult in winter than other times of the year, but we know that our work will pay off in the spring when the animals give more and require less.
I love this photo because it exemplifies the mood of the animals during feeding time. If you have some hay or a bucket of feed they all come running.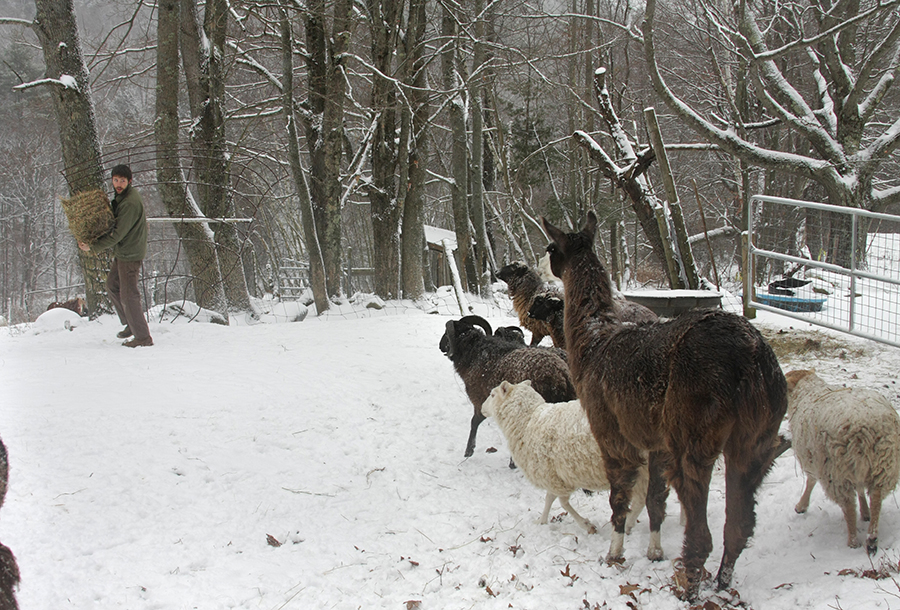 The black ram (Yo) is really aggressive and you can see Ian fearing for his safety… It's best not to turn your back on him, especially in this season when the rams are in their rut, or breeding time.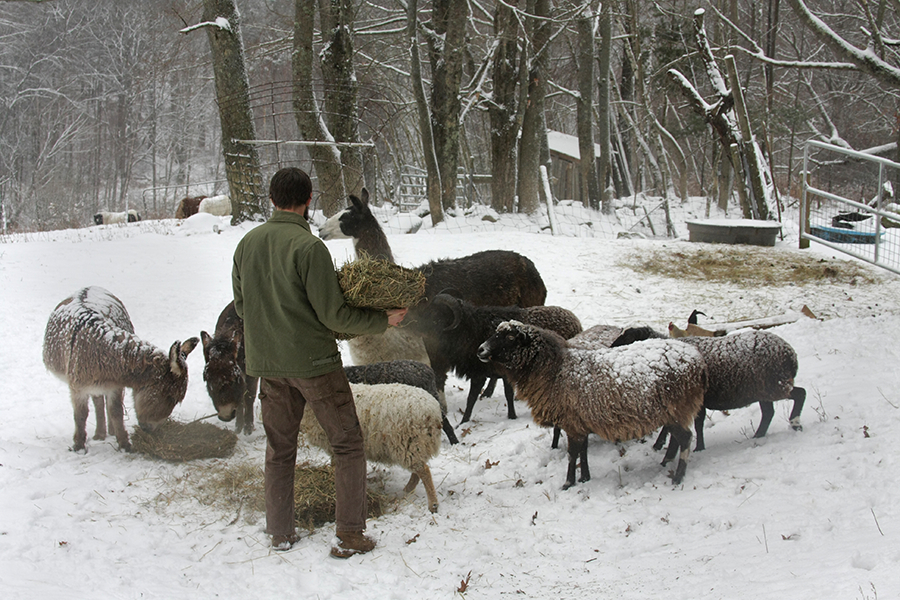 In the winter they especially look forward to feeding time and now that we have the sheep, donkeys, and llamas all in one pasture, it's a funny sight to see the whole crowd vying for some food.