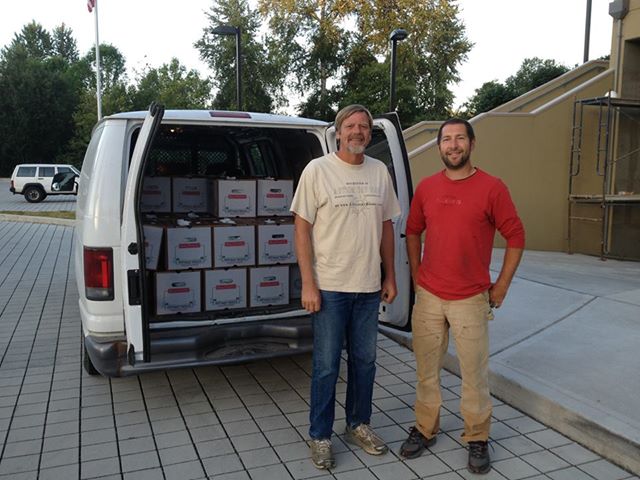 Erick Haakenson, Jubilee Biodynamic Farm, and Matt Tregoning, Sol to Seed Farm, two of the founders of the new Snoqualmie Valley Farmers Cooperative, this week made their first delivery of organic produce to 21 Acres Food Hub to be distributed to 100 low-income, home-bound seniors in Seattle.
Neighbors located on the Snoqualmie River Road, south of Carnation WA, Haakenson and Tregoning share similar soil types, farming practices, and principles and values.
Working in conjunction with the Northwest Agriculture Business Center, 21 Acres Food Hub, and the City of Seattle Human Services Aging and Disability Division, the new Co-op will provide organic fruits and vegetables – at the peak of summer ripeness – for 12 weeks.
Good stuff, guys!