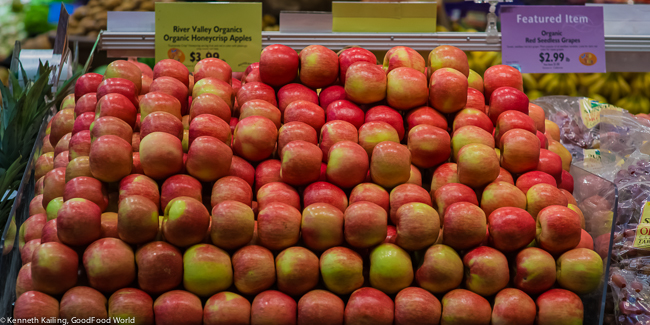 Making out your Thanksgiving menu? Checking it twice? So what's the most popular pie for dessert?
Yes, Virginia, it's pumpkin pie… but a close second is apple. Good, old fashioned, homemade apple pie!
Last week, shoppers at Seattle's PCC Natural Markets got a chance to sample locally produced apples and pears and meet the growers who nurture them.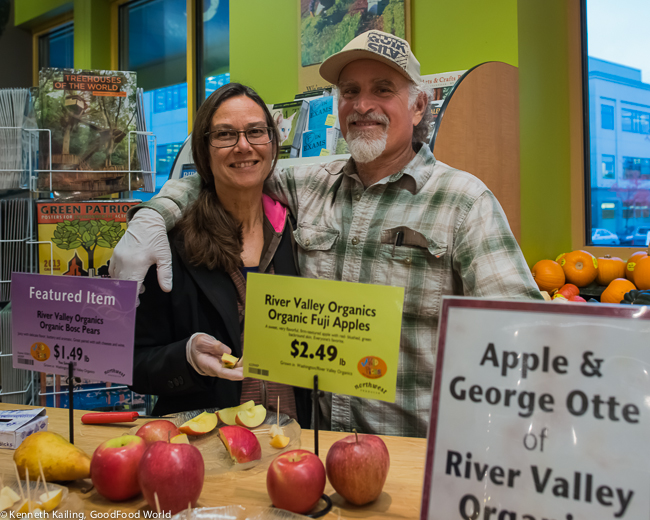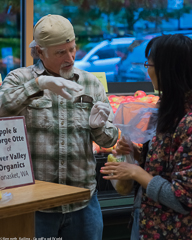 Apple and George Otte, River Valley Organics, shared their love of "tree fruit" and advised shoppers on the best way to select, care for, and serve Gala, Fuji, Honeycrisp and Cameo apples, and Bosc pears from the Okanogan Valley.
George's trick for perfect pears? Pick the Boscs with the golden skin and when you get them home, put them in a paper bag and leave them on the counter for 3 to 5 days.
Pears, like apples, give off small amounts of ethylene gas when they ripen. Keeping them closed up in a bag helps them ripen faster – and throughout the fruit.
When are they ready?
Check the "nose" (the stem end) and squeeze it between your thumb and forefinger. If it's soft, it's ripe.
Enjoy!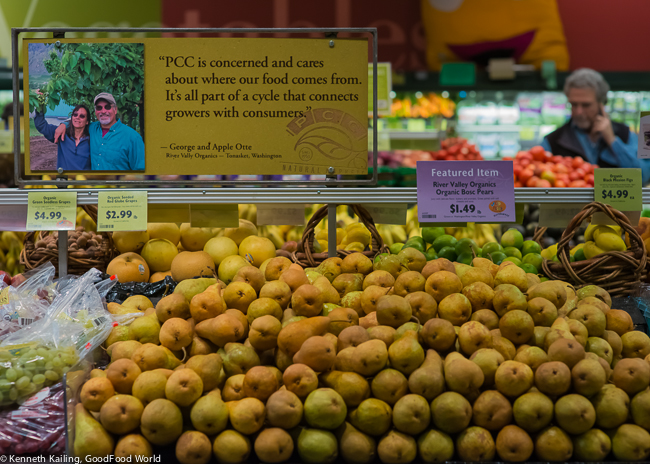 River Valley Organics apples and pears are available at Puget Sound PCC Natural Markets.
________________________________________
Read more about George and Apple Otte and apple production in Washington: