It is hard to look at a poor economy and a housing bust in a positive light but as clichéd as it sounds, there is always a silver lining. I don't want to make light of the hardships that individuals face at this time.
As an architect my profession has been hit hard. However, I wish to highlight an opportunity available in the current economic context that can move to benefit the common good. While the construction equipment is turned off we can take some time to evaluate our outdated land use policies.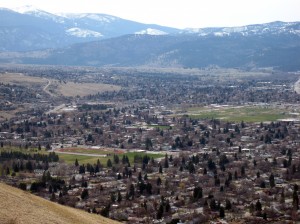 Suburban development has been the predominant housing growth model for most cities in the United States since the end of WWII. Low oil prices, inexpensive and available land, and lack of regulatory measures have facilitated this growth. As a result the first land that gets consumed for subdivisions is often agricultural land located along arterial streets and highways.
This land is flat, cheaper than land in town, and often located under county jurisdiction rather than a city jurisdiction, which provides for a smoother entitlement process and lower taxes. Did you ever wonder why that big box store was built just outside the city limits?
In 2007-2008 this development stopped, or at least slowed down. Simultaneously, in the recent decade a collective awareness of water quality and availability, along with the concern for local food security, has grown.  Now that the construction dust has settled what will we do? And if you are like me and have a little extra time on your hands where can we spend it? How about city hall!!  Yes, I know, planning hearings and city council meeting can be a bit dull but if you keep track of the agenda calendar in your jurisdiction you might find policy issues aligned with your convictions that you can support and comment on. And believe me your support is needed.
A number of US cities have already instituted planning policy that protects both agriculture and open space. Boulder, Colorado, is one prime example. However, smaller cites without these land use policies are now feeling the consequences of sprawl and the need for action. Missoula – the City and the County – is a perfect example.
Missoula County has seen much of its prime agricultural land make way for one-unit per acre development. Organizations such as the Community Food and Agricultural Coalition (CFAC) are bringing this issue to light. The general public is agreeing that agricultural land, particularly fertile land with access to water, is important to preserve yet subdivisions on this land are still getting approved because of outdated or non-existent land use policy.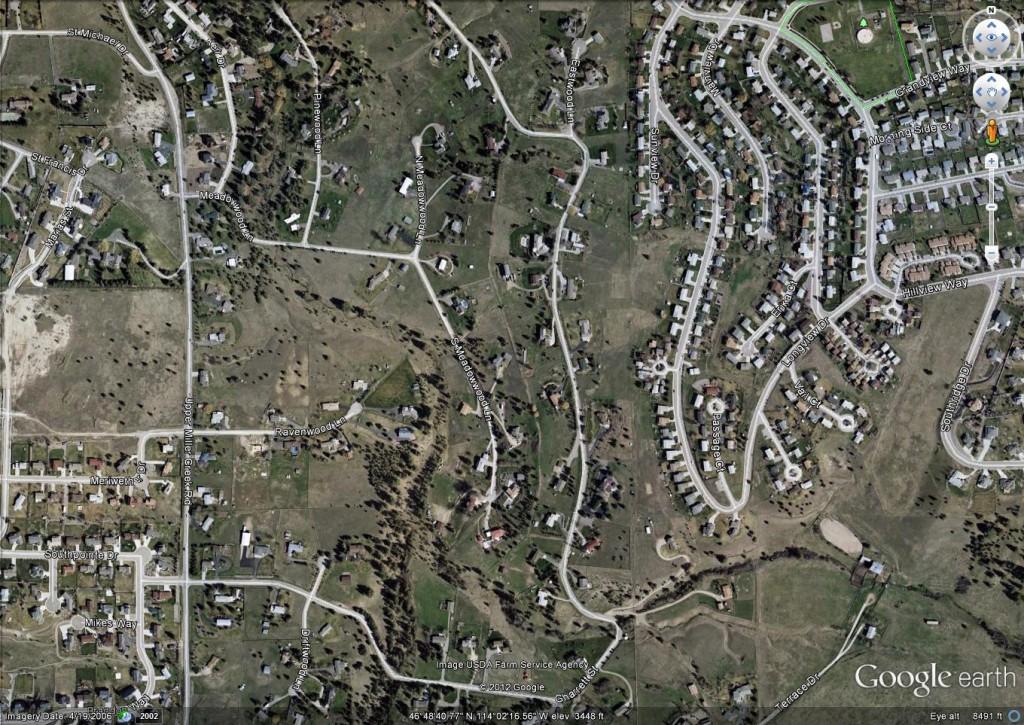 Last week, the University of Montana Land Use Clinic gave a presentation titled "Agriculture Protection in Montana: Local Planning, Regulation and Incentives" to the Missoula planning board. Having synthesized tested examples of progressive land use policy from other US cities, they presented examples of policy approaches that can be implemented by local jurisdictions. This framework takes into account the interest of land owners, developers, and the greater community.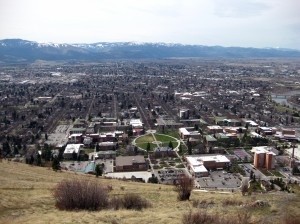 Examples include incentive-based programs such as density bonuses or requirements such as one-to-one land mitigation: one acre of land must be preserved for every acre developed. In most cases, a combination of regulations and incentive programs were recommended. The end result is a comprehensive look at fertile agricultural land as an important natural resource for the future.
Construction has slowed down and the economy seems to be solving the problem of unmitigated growth but this doesn't mean we should get complacent. Now is the time to act! There couldn't be a better time, it is easier to change the course of a large ship while it is moving slowly and its momentum is minimal.
If you are concerned about food security, find out about your community's land use policy, and if it is outdated and doesn't support the protection of agricultural land, see what you and organizations in your community can do to rewrite these policies. At the minimum go to a planning hearing or city council meeting and make your presence as a concerned citizen evident.
About Christopher Kailing

Christopher is a licensed architect currently practicing in Missoula, Montana only 100 miles from Mullan, Idaho where he spent his adolescent years in mentorship with a Finnish family that ran a small dairy farm.
He received a Masters of Architecture from the University of Oregon (2009) with a focus on design for sustainability and an undergraduate degree in Architecture from the Georgia Institute of Technology (1999).
As part of his undergraduate training, he studied for a year in Paris and traveled extensively throughout Western Europe, North Africa, and parts of Eastern Europe. Independent of his study program, Christopher also explored South America and traveled through Brazil and Peru. These travel experiences exposed him to many alternative examples of architecture and urban and regional planning including agricultural.
Since 1999, Christopher has worked for architecture firms in California and Florida where his primary experience has been in multifamily and mixed use development. He is a proponent of eco-functional density, bikeable and walkable communities, urban agriculture, and smart growth and has a special proclivity for growing food.