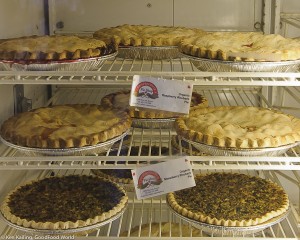 Sometimes once just isn't enough… you have to go back for more! We've visited Aphrodite Café and Pie Shop in Vancouver BC before, but we couldn't pass up a second visit.
Aphrodite is the Greek goddess of love and beauty; what better model for a restaurant that serves meals and treats for omnivores, vegetarians, and vegans alike?
And what better food than pie? Last year, 2010, Aphrodite sold 32,000 slices of pie and 7,200 whole pies. If you lined up all those slices, they'd stretch more than 3 miles. But it's not all pie…
Just imagine Sloppy Joes taking on a whole new meaning: organic lamb and roasted red peppers served on a multigrain bun with feta and fresh mint. Nothing like the Sloppy Joes I remember eating as a kid! Or in early spring have a salad with tulip petals, chive buds and mint blossoms… yum!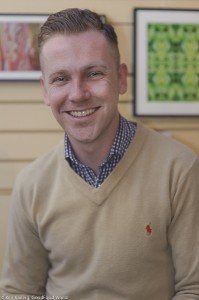 There are always wheat/gluten free and vegan pie selections and, because most of the food is prepared to order, the restaurant can accommodate food allergies and sensitivities. The kitchen is prepared to clear a work station, wash it down, and cook a special meal within the customer's constraints.
Manager, Kyle McEachern says, "We take good food for granted here. We take the pretentiousness out of organic and local food, it's just something that we do. I think having a balance is important, I'm not saying you have to eat organic all the time. The customers who eat here come because they want delicious food – we're not really "chef-fy" – more like a nice bohemian bistro."
Founded by a farmer, Allan Christian, Aphrodite was originally a pie shop and expanded to serve food made of produce grown on Christian's farm: Glen Valley Organic Farm. The farm is now a cooperative and it still supplies produce to the restaurant. Christian died in 2008 and his daughter Peggy Volger took over ownership of the café and pie shop. She kept the restaurant's mission and the original staff.
Aphrodite buys from a wide range of farmers, ranchers and fishermen and 98% of the products used in food preparation are organic. That includes the beverages – coffee, wine, vodka, beer – as well as prepared items like jams, jellies, and crackers.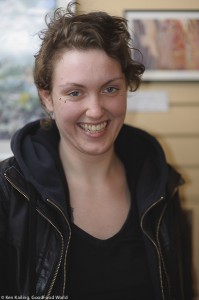 The food is local, organic and in season to ensure the menu has the smallest ecological footprint possible. Rachel Lovick, head chef, works directly with the farmers to source products that create balance, beauty, and taste to the food served.
Rachel grew up cooking, "My mother and grandmother are great cooks; my grandmother had a café when my mother was young. We all have different styles and I learned some 'family secrets,' but I also learned a lot from other people I've worked with. It's the passion that keeps me going and learning. I'm always learning from the suppliers and farmers, they are trying different things too."
Where do Aphrodite's products come from?
Meat: Hills Foods
Sausage: Oyama Sausage, Granville Island
Fish and Seafood: Deluxe Seafood, Vancouver
Chicken: Maple Hill Farm
Turkey: Maple Hill Farm or Hills Foods
Eggs: Maple Hill Farm and Boita Organic Farm, both in Abbotsford
Dairy: Kennedy's Milk
Fruit and Vegetables: Glen Valley Organic Farm Co-op, Abbotsford, or wholesalers like Discovery Organics, Biovia, and Pro Organics
Coffee: Salt Spring Coffee, Salt Spring Island
Learn more about Aphrodite Cafe and Pie Shop here and view the slideshow by clicking on the first image below.