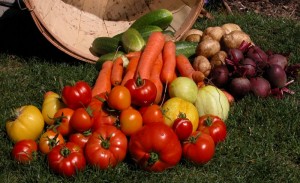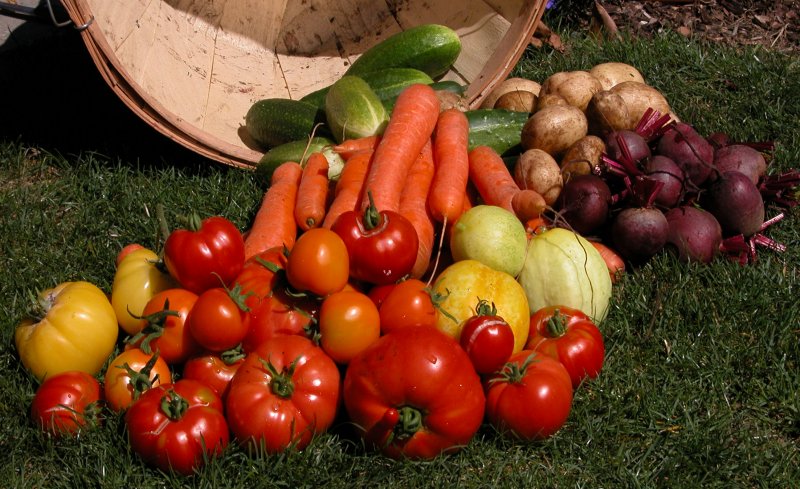 It's the end of March, thank goodness! We won't have winter much longer, though right now summer seems like years away…
Even in the middle – or late winter – gardeners dream about their gardens as they pore over the dozens of plant and seed catalogs that have arrived in the mail. How else do we get through these last weeks of cold, slush, rain, and grey days?
Did you know that gardeners now spend more for vegetables and fruits than they do for lawns, tress, shrubs and flowers! What better way to guarantee your own food security?
What about those gardeners? What do they grow? What do they do with it? The 2010 Summer Gardening Trends Research Report conducted for the Garden Writers Association Foundation discovered that:
53% grow vegetables in their gardens
90% plan to eat the produce fresh
66% will share with friends
36% will can or preserve their produce
24% will donate food to others
Another survey, this one by the National Gardening Association, looked at the main reasons that people grow gardens:
58% want better tasting food
54% want to save money on food bills
51% want better quality food
48% want to grow food they know is safe
All good reasons! Now if you are ready to grow your own, take a look at Lisa Taylor's new book, Your Farm in the City. Whether you have an acre or a patio pot, she's got great advice on how to put that soil to work!
(Our thanks to the Mayo Clinic for introducing us to the survey data above.)