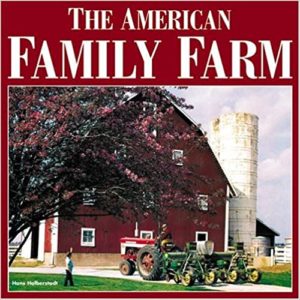 Since the earliest settlers, farming has been an integral part of American culture and society. Far from a vestige of the past, the family farm remains both a cherished and a vital staple of life in nearly every corner of the country.
This stroll down memory lane presents the sights, sounds, and experiences of life on the American farm from the early 19th century to today.
It takes you through the seasons and all phases of farm life, from plowing and planting to surviving the brutal winters.
Recollections of farmers of today and yesterday are presented alongside stunning black-and-white and color photos.
Price: $10, Free Shipping, Used – Like New
Contact GoodFood World to buy this book.