What happened to that salad or side serving of veggies? Your mom always said, "Eat your vegetables!" Montana ag industry doesn't grow vegetables, aside from those potatoes. Heck, Helena Valley doesn't grow much produce of any kind.
Our produce – all those fruits and vegetables on the grocery shelves – primarily comes from California, Texas, Florida, Mexico, and Central and South America. What is euphemistically called "fresh produce" has probably traveled at least 1500 to 2500 miles to get to our tables. And such a long trip makes for "aged" fruit and limp vegetables that have lost a considerable amount of their color, aroma, flavor, and nutritive value. After all, as soon as produce is picked or cut, it's dead. Fini. Kaput. Already on its way to final decomposition.
So what's a gal (guy?) to do? Buy local…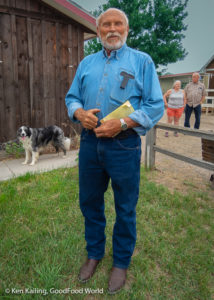 Born and raised in Deer Lodge on a small, diversified family farm, Terry Johnson built a successful market garden no more than 2 miles from the Helena city limits. Slowly, step by step…
First, he bought a house and promptly tore up the back yard to make a garden. Then Terry's garden grew! As his gardening adventure and his family took hold, the house became 20 acres near Helena, where the presence of a nice deep well meant that lack of water would be no hindrance.
After 45 years building a dedicated customer base selling at Helena's summer farmers market, the Covid pandemic forced Johnson's Nursery and Gardens to pivot to direct sales in the Helena Valley.
Fear that he might lose his customer base and the sense of community he had built meeting hundreds of buyers and fellow market vendors over the years, gave Terry pause but having no sales venue at all was a bigger concern.
Over the last few years before the pandemic lock down, Terry had already begun to sell small amounts of produce to people who called or dropped the garden, so he knew he wouldn't be completely out of business.
Maybe we have a "chicken/egg" problem here. It appears that most Montanans already eat very little of the recommended daily amounts of fruit and vegetables needed for a healthy diet. We're eating only about 11 percent of the recommended amount of fruit and about 8 percent of the recommended amount of vegetables.
So do we not eat them because we don't grow them, or do we not grow them because we don't eat them?
That can and should change.
The bad news is that not many aspiring market gardeners can buy a nice piece of land in the Valley with all the water they might need. Not many market gardeners have a good job "off the farm" that helps support their operation. Not many market gardeners can set up business within a stone's through of a large customer base looking for quality food from a producer they know and can shake hands with.
To protect our access to good food, we must find the means to preserve the few market gardeners, farmers, and ranchers who exist in the Valley and to help more creative operations like Johnson's Nursery and Gardens to build successful businesses to deliver good food to Helena.
First and foremost, we work together to stop the encroachment of development across the Helena Valley so that there IS land available for farming. One hundred years ago, the Valley was being promoted as, "the land of opportunity for real farmers[1]" and in that valley were 100,000 acres of farmland just outside the city.
Today, from the north to the south, it's covered in development: single family homes, "ranchettes" of 10 to 20 acres, and subdivisions in their rigidly structured patterns. The few remaining farms and market gardens are either scattered among the subdivisions or snuggled up to Lake Helena, a tributary to the Missouri River.
If there is no land available, there is no market gardening, farming, or ranching.
Take a look at what's on your plate; if it didn't come from a nearby farm or ranch, it's time for a change. You can make that change happen!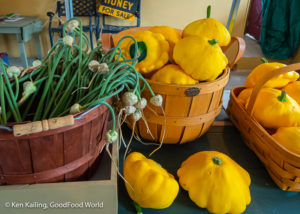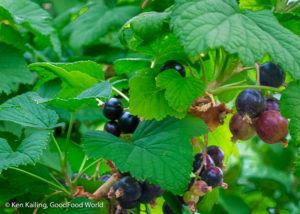 Where to find Johnson's Nursery and Gardens: https://www.facebook.com/jgarden6
Open 8 AM to 8 PM throughout the growing season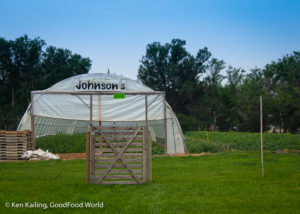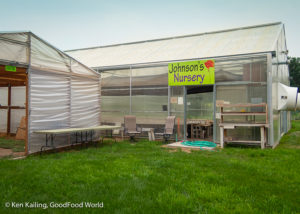 [1] The Helena Valley – Land of Opportunity for Real Farmers, The Helena Commercial Club, 1920