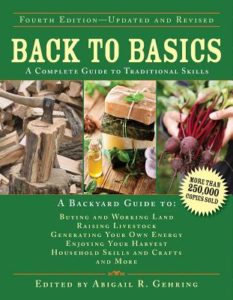 Live Greener. Live Smarter. Live Better.
Anyone who wants to learn basic living skills–the kind employed by our forefathers–and adapt them for a better life in the twenty-first century need look no further than this eminently useful, full-color guide.
Price: $10, Free Shipping, Used – Very Good
Contact GoodFood World to buy this book.