(Click on any image to get a larger view.)
When you pull into Prairie Grass Ranch, just a seven miles south of Havre MT in the northern foothills of the Bear Paw Mountains, you're greeted with rolling hills and open skies. Jody and Crystal Manuel are organic dryland farmers and beef ranchers on this 4,000-acre spread.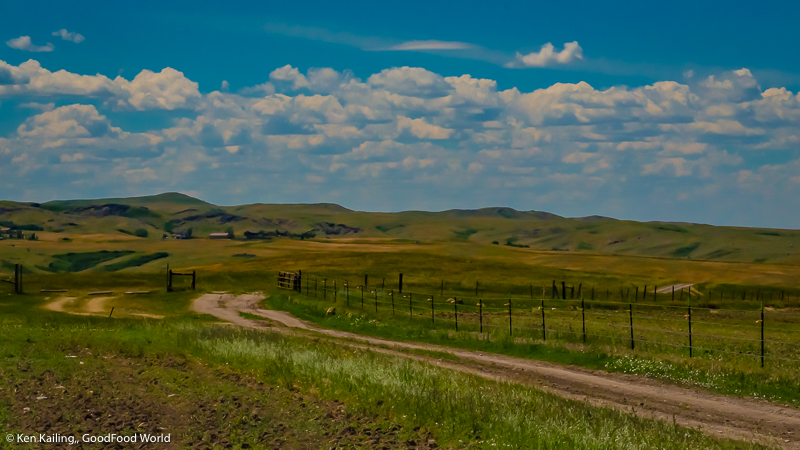 Just 10 years ago, the Manuels began their conversion to organic farming and today they raise lentils, KAMUT® Khorasan wheat, emmer, spelt, rye, hops, and cover crops including yellow clover. Livestock ranges from broiler chickens and laying hens to grassfed beef and pastured hogs.
On a beautiful early summer day, more than 100 people gathered for a Montana Organic Association Farm Day to learn more about dryland cropping, cover-crop grazing, soil health, and control of the organic farmer's nemesis: bindweed.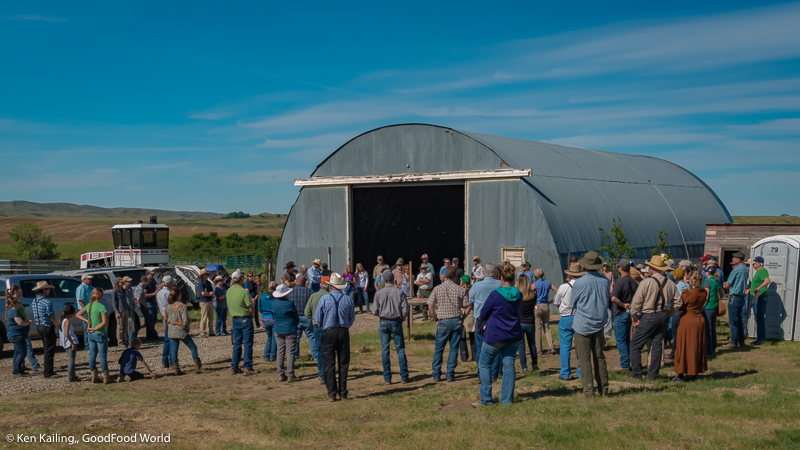 The morning tour took the crowd up and down hills on foot and by car to discuss the lentil crop – early, small and blooming – and emmer and KAMUT® crops – robust and beginning to head out.
From the left: lentils, emmer, Kamut®, and yellow clover fields.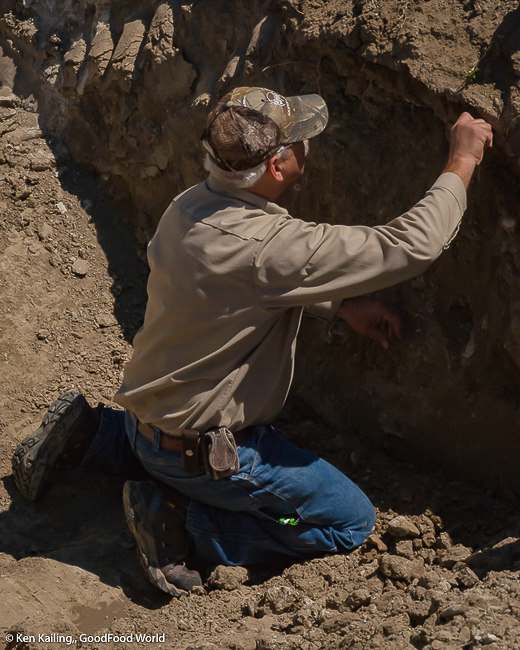 As the sun and the temperatures moved higher, the afternoon tour focused first on bindweed by examining root systems exposed by a deep trench. MSU's Zach Miller and Pat Carr, presented their latest research for organic bindweed control. Because bindweed is an unusually robust plant, the two are continuing their search for "sick" bindweed. Plants showing sickness or weakness can contribute much to understanding how to combat their growth and production.
For the late afternoon session, the tour hiked through a field of waist-high yellow clover to a hilltop overlooking the coulees and wetlands of Beaver Creek. As the tour watched, Manuel's team of riders quietly moved 100+ yearling cattle past the crowd to their summer pasture. Clearly comprehending that they were moving to fresh pastures, the cattle paid little attention to the crowd just a few yards away.
By carefully stewarding their land and concentrating on healthy soil, healthy crops, and healthy livestock, the Manuels are demonstrating that with as little as 11 to 13 inches of precipitation a year, it is possible to successfully farm and ranch in the dryland Northern Great Plains.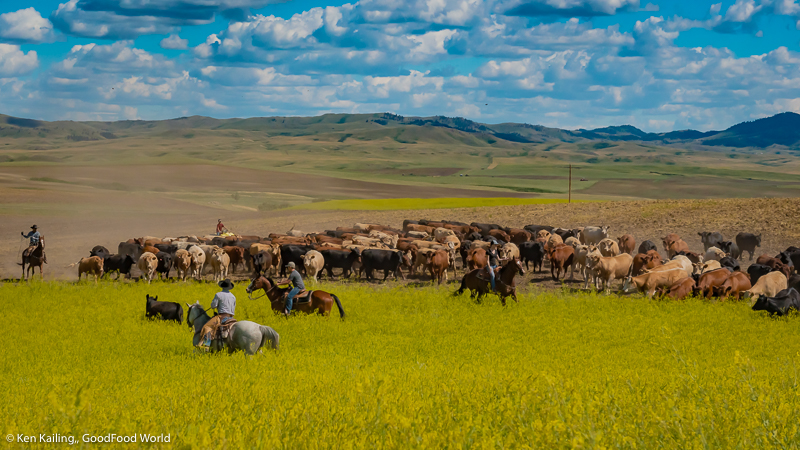 ---
Attend the farm day session "virtually" by clicking on any of the images below to start the slideshow.