Support your local winter market! Yes, winter market! So often we think of farmers markets as a summer thing. After all, summer is the growing season. Here in Montana we're not ready to give up on markets when the snow starts to fly.
The Bozeman Winter Farmers Market runs from the end of September to the end of April, and you can get your "fresh local food fix" every two weeks through the season. While you're not going to find tomatoes and cucumbers on offer, you will find a wonderful array of products from 30 plus vendors.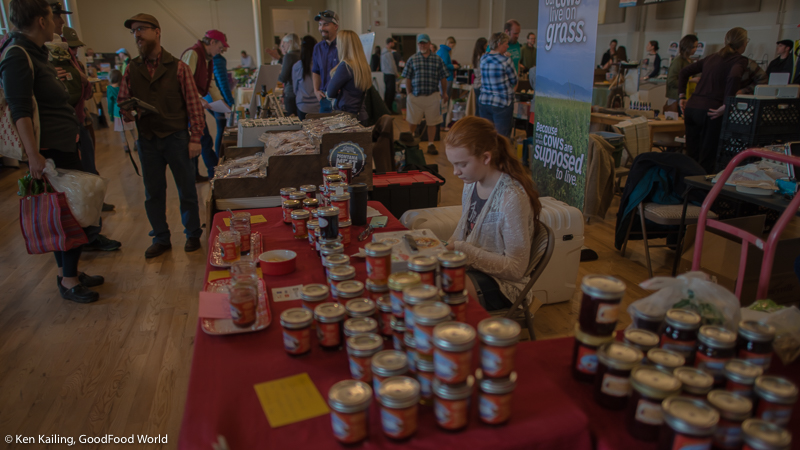 In addition to greens and vegetables – like the amazing micro-greens and parsnips on display the last week in April – you can find grassfed meats, cow and goat cheese, farm fresh eggs, fresh pasta, fermented vegetables, honey, artisan breads and baked goods, syrups, jams and preserves, grains and oils, wool, locally grown and blended teas, soaps and salves, and fresh roasted ethically-sourced coffee.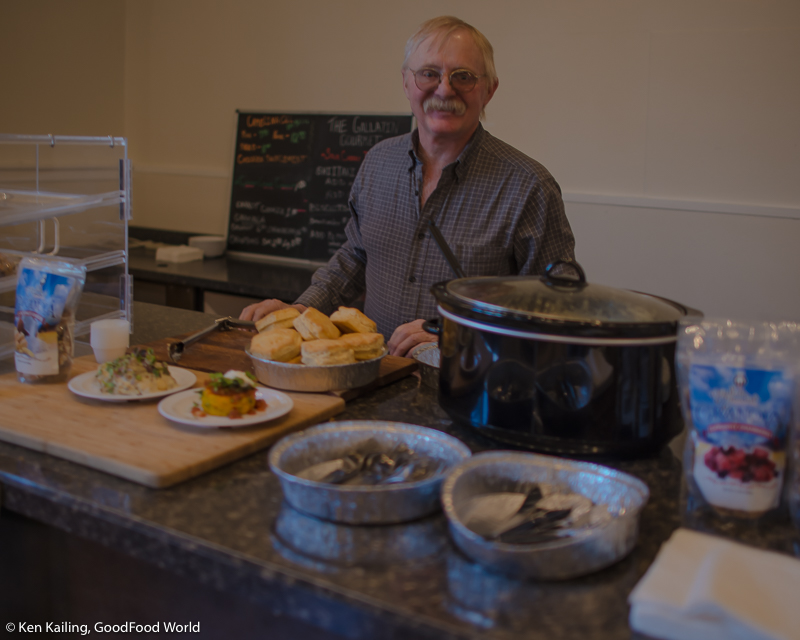 Breakfast, brunch, lunch? The selections are fresh and amazing!
A community event, the Bozeman Winter Farmers Market comes with live music. Bring the kids, grab a cup of coffee and a scone or roll – or a freshly crafted salad or sandwich – and enjoy!
This season, to raise funds for the Market, all the profits from sales of specialty grains and pulses from Prairie Heritage Farm and Timeless Seeds contributed to strengthening the Market organization.
(From the left) Timeless Seeds, the sweet face of the next generation, Amaltheia Dairy
Remember, food production doesn't end when the summer market closes! Buy local at your favorite farmers market summer – and winter – and our food and farming economies will flourish!
---
You can attend (virtually!) the closing 2017 Winter Farmers Market by enjoying the slides below. Click on the first slide to start the slideshow.