(Original article published here: Revenge of the Lunch Lady, Feb. 9, 2017, Huffington Post)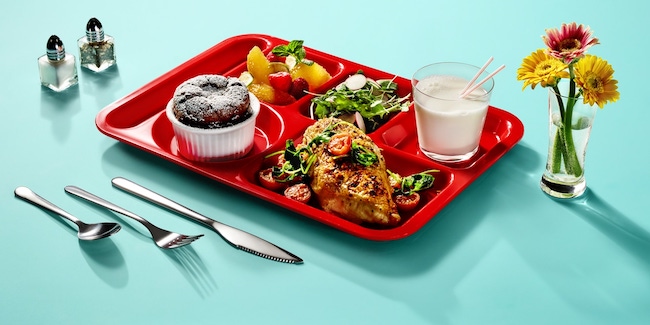 To those unfamiliar with the absurdist theater of school lunch, it is puzzling, even maddening, that feeding kids nutritious food should be so hard. You buy good food. You cook it. You serve it to hungry kids.

Yet the National School Lunch Program, an $11.7 billion behemoth that feeds more than 31 million children each day, is a mess, and has been for years. Conflicts of interest were built into the program. It was pushed through Congress after World War II with the support of military leaders who wanted to ensure that there would be enough healthy young men to fight the next war, and of farmers who were looking for a place to unload their surplus corn, milk and meat. The result was that schools became the dumping ground for the cheap calories our modern agricultural system was designed to overproduce.
(Source: Revenge of the Lunch Lady, Huffington Post)
Schools across the country are partnering with federal organizations like the National Farm to School Network and/or a wide variety of state-sponsored groups like Montana's Farm to Cafeteria Network.
The Farm to Cafeteria Network brings locally and regionally grown Montana products such as fruits and vegetables, whole grains, lentils, and meat to schools and institutions across the state.
To aid producers, distribution networks, and food service professionals who want to see more Montana grown food served in cafeterias and lunchrooms, the Network has published the Farm to Cafeteria Manual for Montana – A how-to guide for producers, food service professionals, and local leaders.
If a state with a total population of just 1,000,000 people can pull this off, surely could be a national project!
And remember, Farm to Cafeteria does not just cover schools! This video shows how the Kalispell Regional Medical Center, Kalispell MT, is reinventing "hospital food" – long considered as bad or worse than school lunches!
(Be patient, this is a large video that may take a few seconds to connect.)
Save