Local food processor expands reach to rural farmers and increases
the marketing and quality of organic food products.
For several years, Fady Daw has studied how foreign products beat out local products on Lebanon's high-end, organic foods market. He suspected that much of it had to do with packaging. So he adopted a new strategy and ordered some bottles from Italy.
"The Lebanese are tired of tomato puree in a jar. They prefer it in a bottle with a wide opening. The round jars are everywhere and have no effect on the consumer," explains Daw.
In the first four months, his company, Adonis Valley, saw sales of bottled organic tomato puree increase 40 percent. Daw also bottled Adonis Valley organic jams and black honey in hexagonal-shaped jars, and their sales increased by 30 percent in the same period.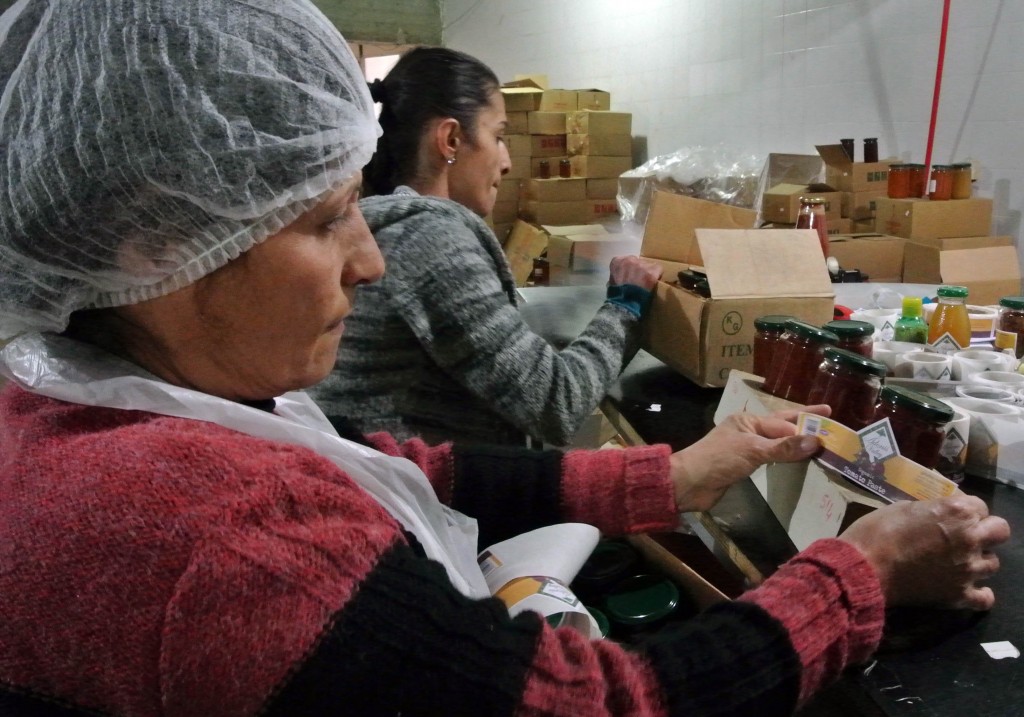 New Vinegars Sweeten Profits
Every October, Adonis Valley makes its yearly purchase of Lebanese organic apples to produce vinegar. By using traditional fermentation methods, Adonis waits 12 months before the apple mash can be bottled and sold as vinegar.
Through a co-investment with USAID, Adonis Valley acquired a modern vinegar machine able to produce 200 liters of vinegar in just a few days.
"Better efficiency allows me to increase my cash flow, get a quicker return on investment and increase production and quality at a much lower risk," explains founder and owner, Fady Daw.
In addition, Adonis Valley is now able to innovate with other types of vinegars such as cherry and apricot.Fady Daw is a pioneer in organic food systems in Lebanon. His company, Adonis Valley, has been producing and processing organic ingredients since 1998 when Daw started off as a beekeeper and honey producer. He saw how the local ecology affected the bees' health and the taste of the honey. "I always say the bees showed me the way. As a grower, I knew it had to be organic in order to be sustainable," he says.
Organic farming is not as widespread as Lebanese producers will have you believe, according to Daw. Over the last decade, he and an army of by-the-book growers lobbied the government to pass food regulations on packaging and marketing with the word 'organic', and Adonis Valley was the first company in Lebanon to gain the certification.
In 2010, organic food stores started popping up around Beirut giving Adonis Valley new market channels and a better chance to reach the health conscious shopper. Then in 2014, Adonis Valley partnered with the USAID-funded Lebanon Industry Value Chain Development Program to strengthen the company's purchasing contracts with artisanal growers in rural areas while improving the variety and quality of the company's products.
The program is part of President Obama's Feed the Future initiative, a global network of development projects investing in local food systems, agriculture and nutrition.
In partnership with USAID, Adonis Valley acquired a modern vinegar machine, solar water heater, an industrial sieve, the new bottles and 200 free-range chickens. As part of its investment, Adonis Valley purchased fruit driers for the 12 women members of the Aarsal Cooperative, located in northwest Bekaa Valley.
The driers are larger and more durable, able to accommodate more tomatoes. Adonis Valley also purchased new pickling equipment for the 14 women of the Hermel Cooperative located in the northeast of Lebanon.
"Working with women cooperatives and rural growers is in line with our mission to maintain a healthy and equitable ecosystem for our food systems. These types of initiatives have always created goodwill for our brand. If the growers are more productive, their families will also prosper," explains Daw.
Adonis Valley covered the costs of installation and training for the new equipment—including the solar kit and the vinegar machine—increased employment contracts for key staff, and built a modern, wooden coop for the chickens. In total, USAID invested $60,000 and Adonis Valley invested $65,000 during the year-long partnership.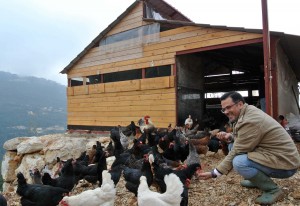 Since 2010, Adonis Valley has recorded 20 percent annual growth, and thanks to the new investments in products, like free-range eggs, the company expects to grow by 30 percent in 2016.
An expanded Adonis Valley means more organic products on the local market and more purchasing from rural growers in 2017.