Take a virtual tour of Re-Imagine Agriculture here.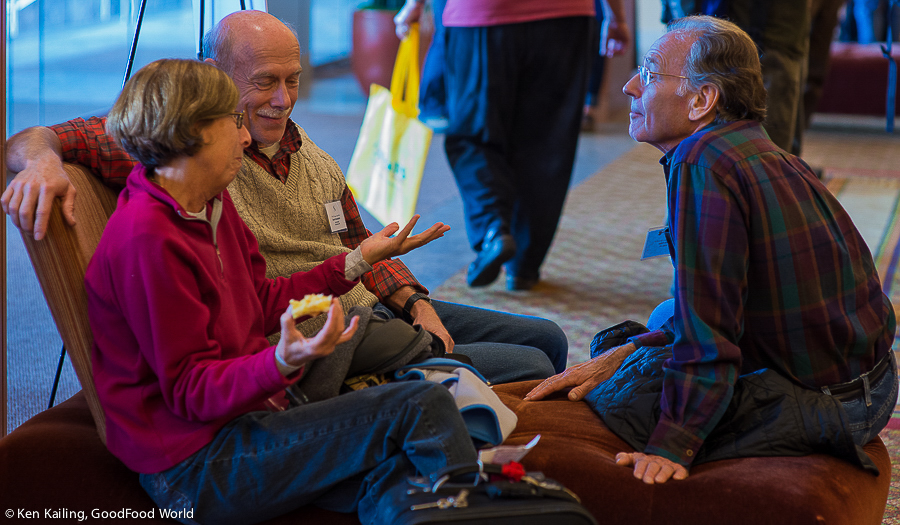 (Click on any image for a larger view.)
In November 1974, more than 800 people met in Ellensburg at the Northwest Conference on Alternative Agriculture to discuss food, agriculture, and the environment. Inspired by a speech given by Wendell Berry at the "Agriculture for a Small Planet" symposium at Expo 74 in Spokane, the audience at this "new type of agriculture symposium" fostered a number of organizations, one of which we now know as Tilth Producers of Washington.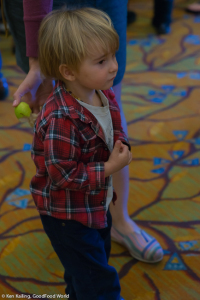 1974 was a time of change, and the feeling of potential and possibility was in the air. Inflation was just over 11%, gas was 55₵ a gallon, and the first UPC code was scanned in an Ohio supermarket. Richard Nixon resigned the presidency, Patty Hearst was kidnapped, and Hank Aaron hit his 715th home run, breaking Babe Ruth's record.
In the 40 years since, we've seen monumental changes. In 2014, inflation is just 1.7%, gasoline averages $3.10 per gallon in the state of Washington (the country's 8th most expensive), and you can use your cell phone to scan a UPC code and compare prices, get digital coupons, and view nutritional information on tens of thousands of product.
This year, from November 7-9, over 700 attendees celebrated Re-Imagine Agriculture, the 40th anniversary of that first meeting, with highlights that included inspiring keynote speeches by Raj Patel and Mary Berry, Wendell Berry's daughter.
At the conference now referred to as T-40, a few attendees of the first conference – older, wiser, and grayer – mingled with younger farmers (some not yet born when Berry spoke in 1974) to share ideas, advice, and plans for the future.
---
From the point of view, then, of the farmer, the ecologist, and the consumer, the need to reform our ways of farming is now both obvious and imperative.
We need to adapt our farming much more sensitively to the nature of the places where the farming is done.
We need to make our farming practices and our food economy subject to standards set not by the industrial system, but by the health of ecosystems and of human communities.
Wendell Berry, Another Turn of the Crank (1995)
---
Clearly the "new type of agriculture symposium" continues to inspire and motivate farmers across Washington and across the country. Slowly we are adapting our farming practices and our food economy, and hoping to improve both the health of ecosystems and human communities.
Here's to T-50! We look forward in great hope and anticipation to the changes the next decade will bring.