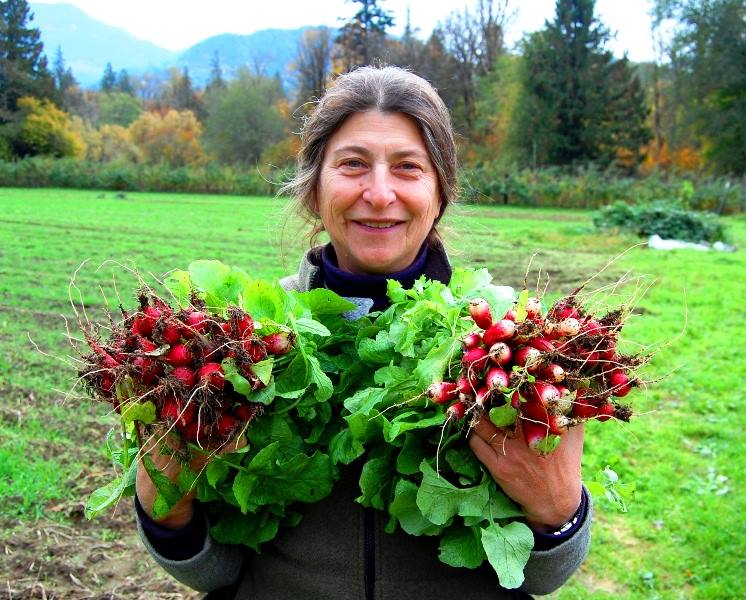 Anne Schwartz of Blue Heron Farm near Rockport was honored with the 2014 Steward of Sustainable Agriculture Award at this year's EcoFarm Conference. The lifetime achievement award was presented to Anne in recognition of her commitment to sustainable agriculture and family farmers.
She has been an advocate for university research and teaching, state and national organic standards, state and national sustainable agriculture policy work, and efforts to bring educational opportunities for adults and teens to her farm.
Anne has been active with the regional Tilth movement for more than 30 years, and she currently serves as Co-Vice President of Tilth Producers of Washington.
We're extremely proud of Anne's national recognition for her contributions to the organic farming community.