The latest news scandal from my home state of New Jersey has gridlocked the nation's attention. Deep within New Jersey Governor Christie's circle of trust, a political retribution command was initiated that resulted in a traffic jam the likes of which no one has ever witnessed. For four days starting on September 9, 2013, two toll lanes to the George Washington Bridge – the most vehicular-trafficked in the world – were closed to local traffic from Fort Lee and the surrounding communities.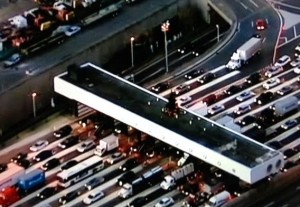 As this article was being written, allegations just came out that Christie's Lieutenant Governor confronted the Mayor of Hoboken – delivering the message from Christie that he would withhold federal Sandy relief funds until the city green-lighted a development project for a Christie ally.
Regarding the George Washington Bridge, whether it turns out that the Governor was personally involved with this scheme or not, it occurred directly on his watch, within the bullish governing culture he surely engendered.  For how else but within such a culture would his personally appointed officials even consider they had the freedom to unleash such an ill-conceived idea? This makes the alleged blackmailing of Hoboken all the more believable.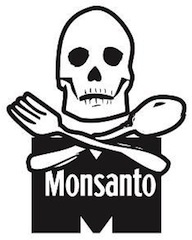 Meanwhile, deep in the heart of Capitol Hill, behind closed doors, national corporate bully Monsanto is working to ensure its world dominance by pressing President Obama and Congress to fast-track trade deals that force other countries to treat GMOs with the same lack of caution we in the U.S. currently do. Should this come to pass, countries could lose their right to regulate factory farms and genetically modified organisms (GMOs).
On the home front, Monsanto and the Grocery Manufacturers Association (GMA) – representing more than 300 food companies as well as giants such as ConAgra, PepsiCo and Kraft – are pushing to cleanup and control the rollout of a national GMO labeling law once and for all. Now that Connecticut and Maine have passed mandatory labeling initiatives (taking effect only once 4 other contiguous states pass bills), the momentum has spread to more than 25 other states, with GMO bills readying for vote.
The uproar against GMOs and demand for transparency in labeling is causing a great nuisance for the industry lords, and they've decided it's high time they take matters into their fists with one swift punch. So, "Monsanto and the GMA have introduced a secret plan to sneak in a piece of legislation that would eliminate federal mandatory GMO labeling, usurp states' rights to pass similar bills and replace mandatory labeling with a "voluntary" labeling standard."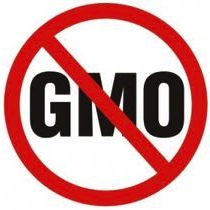 This plan radically speeds up the approval process for new GMO crops, limits the FDA and USDA's ability to extend premarket safety reviews, and declares GMO foods "safe." And in double-speak fashion, this devious bill redefines genetically engineered foods as "bioengineered," a great way to sanitize and rebrand it from its more infamous name – a Genetically Modified Organism. Corporate bully Monsanto – the company known to trespass organic farmer's properties at night, test their crops for GMO seed contamination (via unavoidable wind born cross pollination), and then sue the organic farmer for patent infringement – wants to simplify everything for us while locking down their legacy of profitability.
If allowed to pass, the current proposal (published in Politico) only requires a federal GMO label on any products from GMO plants if those ingredients present a health or safety risk. (How likely is this to be admitted? We know this is a crock. Currently the FDA doesn't require objective third party safety studies, nor have they for 20 years. Rather, they accept Monsanto's in-house scientific testing as sufficient evidence that GMO technology is safe for human consumption.)
All Americans, not just farmers, those who care about their food, and New Jerseyans, need to be outraged whenever and wherever bullies rear their heads or work the system behind closed doors to line their personal pockets at the expense of "we the people!" The only difference between Governor Christie's staff (and perhaps Christie himself) and Monsanto is that New Jersey's affairs are a local issue with national implications, while GMOs are a national as well as international one. Oh, and the fact that there is a slight distinction to be made between tying up traffic and effecting people's health.
Engage the bully pulpit, stop the bullies!
---
Image credit: George Washington Bridge aerial (Via MSNBC)