(Click on any photo for a larger view)
Every December for the last decade, regardless of the weather, the Montana Organic Association (MOA) has held its annual conference. This year, from December 12-14, about 100 hardy souls gathered in Kalispell Montana to learn more about organic production, seed saving, and GMOs. Some of the participants traveled for hours through blowing, drifting snow and temperatures as low as -35°. Several arrived late, including one attendee who stopped to pull a school bus out of a snowdrift and a speaker.
In a state where barely 1 million people are scattered over 147,000 square miles*, and where fewer than 200 operations (farmers, ranchers, retailers, millers, and food processors) are certified organic, the MOA provides information, education, and opportunities for organic producers to come together to learn from each other.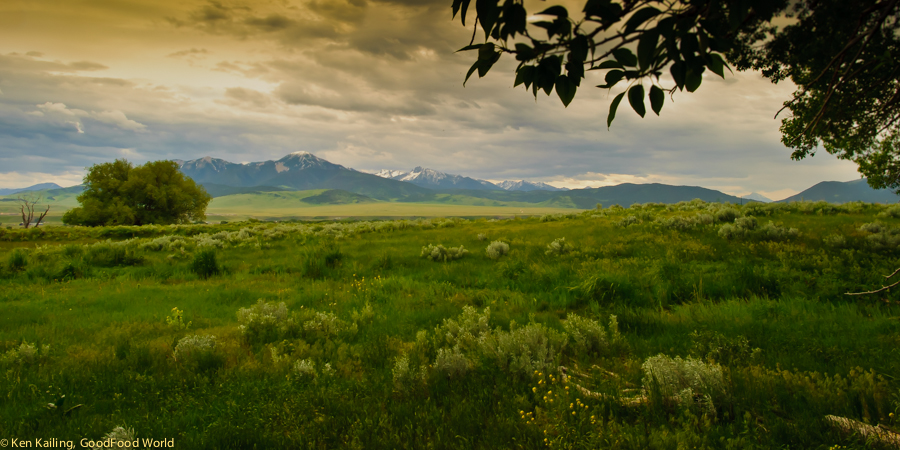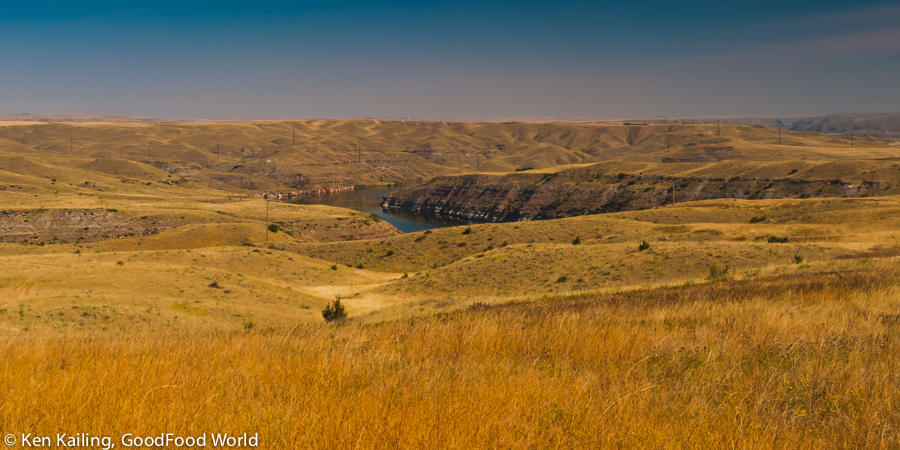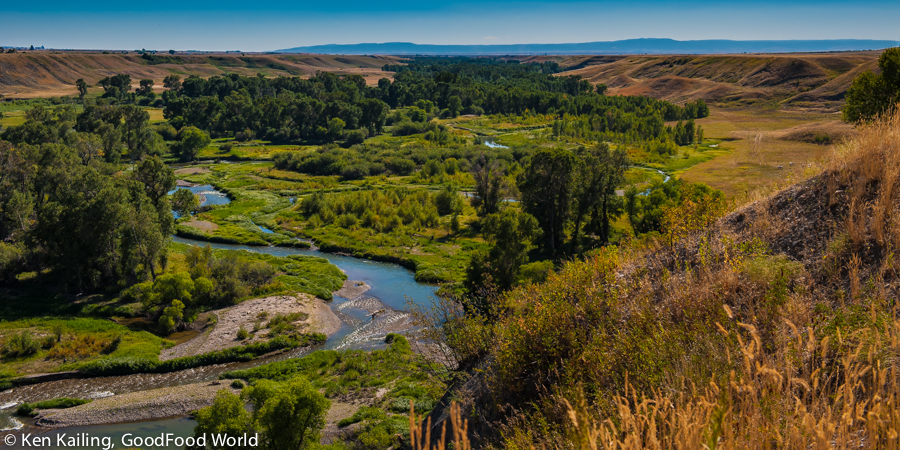 From beef ranches on rolling hills bordering the Yellowstone River to "Hi-Line" grain fields near Lewistown.
This year's conference was not a single program; there were three "official" and two "unofficial" events taking place over 3 days:
Taking the Next Steps in Seed Production – a daylong seminar focused on seed selection, saving, and marketing.
Organic University – an afternoon of free sessions focused on organic certification and production. This event was open to the general public.
Montana Organic Association (MOA) Conference – 3 days of presentations and workshops on topics of interest to organic farmers, consumers, and gardeners.
The Montana Organic Producers Cooperative (MOPC) board meeting – the MOPC is a member-owned co-op that helps organic beef ranchers get fair market prices for their meat.
An Organic Advisory and Education Council (OAEC) steering committee meeting – the OAEC is an independent nonprofit that encourages sustainable and responsible organic agricultural practices through research and education.
Keynote speaker Dr. Fred Provenza's presentation, What We Eat and Behavioral Effects, wrapped all the seminars, workshops, and even many of the side conversations into one overarching theme: the importance of a healthy ecosystem consisting of the soil, the plants and animals that grow from it, and the human beings that are nourished by it.
Some of the major points Provenza made:
Understanding behavior is critical to understanding how to work within systems.
Any species, any social group – if it's going to cope – has to change.
Feedback conditions our liking of food; animals self select foods/diets they need.
It's not "nurture versus nature, it's nurture AND nature." Provenza spoke of epigenetics: the study of gene expression in response to stress, diet, behavior, toxins and other factors.
Eating a variety of foods is fundamental to the health and well-being of animals and humans.
The modern unhealthy diet – minimal consumption of fruits, vegetables, and whole grains – is learned behavior and changing it is difficult.
Our health is tied to the health of the soil; we must create landscapes that promote healthy soil, plants, herbivores, and people.
Unfortunately soil scientist and MOA member Jill Clapperton, Rhizosphere, who could have greatly contributed to the understanding of healthy soil, was not in Kalispell. Jill was on her way to a project in Australia, where summer temperatures were very balmy: high 60s and low 70s.
Dr. Clapperton, who has living soils and nutrient testing lab and consulting service, believes that farmers need to focus on building diversity of organisms within soils to grow healthy plants and good food. Poor soil biology produces poor crops in terms of both crop yields and nutrient content. Modern industrially grown foods may look good, but don't deliver good nutrition.
The Importance of Organic Seed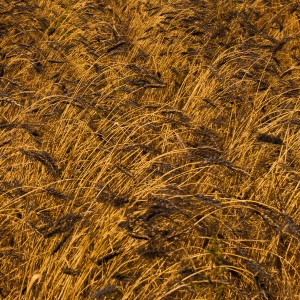 Organic growers across the country are discovering the virtues of growing seed for their own use and as an alternative cash crop. John Navazio, author of The Organic Seed Grower, lead a day-long workshop on seed production and a short session on "the right seeds in the right place."
Responding to an expression of interest by a small co-op of Montana farmers wanting to grow their own seed for easier access to organic seed and for seed that is suited to local soils, rainfall, and growing conditions, Navazio spoke about open pollinated varieties, seed and plant selection, harvesting and cleaning, and marketing organic seed.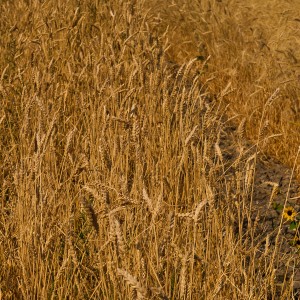 "In organic production you are re-introducing nature and taking away the artificial supports of conventional cropping," says Navazio. "You have to adapt the plant to perform under this whole new paradigm of not giving it more than enough fertilizer; not protecting it from every single pathogen, disease agent, or insect. We are trying to bring back heritage plants or breed new ones that perform better under good farming practices in a more balanced agro-ecosystem."
Jacob Cowgill, one of the members of the seed-growing co-op, observed that the seed seminar was like "trying to put a lifetime of experience into five hours." Navazio pointed out that farmers have been doing plant selection since the beginning of agriculture, and – intentionally or unintentionally – farmers are plant breeders.
The Importance of Healthy Pasture and Good Milk
Organic growers and producers have long believed that their crops and products are healthier for consumers for a number of reasons – including the elimination of synthetic chemicals; however there are few studies that have been able to quantitatively report improved nutritional value, for organic as opposed to industrial processes.
Just days before the MOA conference, a study published by researchers at Washington State University, and funded by Organic Valley/CROPP reported new findings that show organic milk has a much more healthful ratio of omega-6 fatty acids to omega-3 fatty acids. In the past, humans ate a diet that was almost equal in the amount of omega-6 and omega-3 fatty acids; modern diets contain more than 10 times as much omega-6 as omega-3.
The report also points to organic production as the key to this difference in most regions of the country because organic certification requires cows to graze on pasture in the summer and consume dried forage like hay in the winter. Conventional milk producers generally feed a grain "ration" that includes corn and soybeans.
When compared to conventionally produced milk, organic milk from grass-fed cattle has:
62% higher omega-3
More healthful balance of essential fatty acids
18% higher Conjugated Linoleic Acid (CLA)
Theresa Marquez, Organic Valley, spoke on The Future of Organics: From Solo Marketing to Cooperatives and Everything in Between, and the release of WSU's report added much to the discussion of the "future of organics."
The 18-month study analyzed nearly 400 samples of milk from seven regions around the U.S. The organic milk came from cows managed by farmer-owners of the Cooperative Regions of Organic Producer Pools (CROPP), which markets milk under the Organic Valley brand.
The Importance of Healthy Pasture and Good Beef
A side meeting of the board of directors of the Montana Organic Producers Co-op (MOPC) brought together organic beef ranchers from across the state. The MOPC was formed to help organic beef ranchers to market their beef and for education, information exchange, and networking.
Raising cattle on a natural diet consisting of fresh grasses, legumes, and other plants, and herding them systematically, is clearly healthier and more humane for the animals. At the same time, meat from those healthier animals is free of antibiotics, steroids, hormones, pesticides, herbicides and other potentially toxic substances.
Studies have shown that the animal's diet can have an impact on the nutritional content of the meat on the consumer's table. Grass-fed meat has been shown to contain less fat, more beneficial fatty acids, and more vitamins and be a good source of CLA.
Like the WSU study, a Clemson University study published in the Journal of Animal Science in 2009, showed that pastured beef is healthier too; eating grass-fed beef provides many benefits to consumers:
Lower in total fat
Higher in beta-carotene
Higher in vitamin E (alpha-tocopherol)
Higher in the B-vitamins thiamin and riboflavin
Higher in the minerals calcium, magnesium, and potassium
Higher in total omega-3s
A healthier ratio of omega-6 to omega-3 fatty acids (1.65 vs 4.84)
Higher in CLA (cis-9 trans-11), a potential cancer fighter
Higher in vaccenic acid (which can be transformed into CLA)
Lower in the saturated fats linked with heart disease
Mark Smith, MOPC administrator, has long believed that the "mother model" described by Provenza encourages healthier, faster growing cattle on his farm. Smith has a "closed" herd, where he births, raises, and harvests cattle that have spent their entire lives on his ranch. "Keeping calves with the mothers not only means they get a healthy start from the mother's milk, they learn where to go, what to eat, and how to behave," says Smith.
GMOs – Seeds and Weeds
Willing to face some confused looks and concerned comments, the organizers of the MOA conference invited William Dyer, a professor of plant science at Montana State University, to speak on genetically engineered crops – from the "pro" side of the equation.
After a showing of the documentary GMO OMG, which takes a look at how genetically modified foods can affect the health of both people and the planet, the atmosphere was intense when Dyer spoke. Because many of the members of the MOA know Dyer from his research on weeds and his involvement in the creation of MSU's new interdisciplinary degree program: Sustainable Food and Bioenergy Systems, the room remained congenial.
Dyer spoke about what he sees as the benefits and the risks of GMOs. Clearly he is very aware of the "super weeds" and "super bugs" evolving resistance to the pesticides being applied to genetically engineered crops, such as corn, soybeans, and cotton.
Ole Norgaard, North Frontier Farms, said, "I take my hat off to both the conference planning committee and Bill Dyer for these discussions. He explained the terms and technology, told us how things are done, and did an excellent job."
While it was clear that the audience had already decided where they stood – after all the conference was put on by the Montana Organic Association – it was a balanced approach and the audience responded respectfully.
Nate Brown, Amaltheia Dairy, and incoming MOA board chair, appreciated Dyer's informative approach and willingness to answer tough questions, "He handled himself well in what could have been a hornets' nest. It also appears that his views have changed over the years that he has worked with GMOs. I respect that too."
"I appreciate that MOA asked Bill Dyer to participate in the conference," said Jacob Cowgill, Prairie Heritage Farm. "It was a good move to hear new and opposing perspectives. It gives us new insights and pushes the conversation forward."
Planning for the Future
Most agriculture research, even at land grant universities, is skewed to conventional farming methods, and research to support organic production methods is sorely needed; especially research for small farmers or those raising specialty crops.
Farmers of the Future: Casey Bailey, Clearlake Organic Farm; Nate Brown, Amaltheia Organic Dairy and Farm; Jacob Cowgill, Prairie Heritage Farm.
In response to the dearth of research targeting organic production in Montana, the MOA has created the Organic Advisory and Education Council (OAEC), an independent nonprofit group that "encourages sustainable and responsible organic agricultural practices through investments in research and through education."
The new organization – founded in 2012 – has just completed surveys of Montana organic grain growers and organic vegetable growers to provide direction for future investment in research needs. Once these surveys have been analyzed, the group will know, "where to put our focus for fundraising, research, and education in the future," said Ole Norgaard, president of the OAEC.
The group is in the process of launching two small pilot projects that will provide grants to students in FFA and/or 4H for organic projects. Students will be matched with established organic farmers to propose and implement projects.
Good Food, Good Company, Good Information
While the MOA conference may not be as large or offer as many informational sessions as organic grower events in other states, it provides an excellent platform for young farmers like Nate Brown, Jacob Cowgill, and Casey Bailey to meet with experienced farmers and ranchers like Bob Quinn, Daryl Lasilla, Mark Smith, and Ole Norgaard.
While sharing good food and good company, these farmers cross generations, miles, and production methods to share information, learn from each other, and build on their commitments to good soil, good crops, and good farming. And because of the emerging interest of new young farmers, MOA is growing.
Take a quick tour of some of the conference sessions and activities here.
[jj-ngg-jquery-slider gallery="MOAConference" width="600″ height="455″ center="1″ tags="MOA" effect="fade" pausetime="4000″ controlnav="true" directionnav="true" order="sortorder" captionOpacity="0.40″ ]
(Conference photos courtesy of Casey Baily, Nate Brown, and Timeless Seeds.)
Watch for the 12th Annual Conference, scheduled for December 2014, on the Montana Organic Association website.
*Montana is the 4th largest state by area in the nation, and the 44th by population.