Christmas Remembered, Ben Logan (Northword Press, 1997)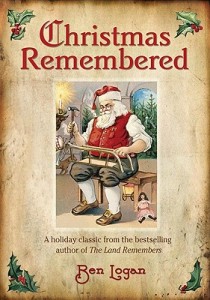 Author Ben Logan grew up in the 1920s and 1930s, in the farmland country of southwestern Wisconsin. He has been a wanderer much of his life. But his roots have always been in his love for nature and the land.
Logan won the hearts of readers the world over with his 1975 memoir, The Land Remembers. He returns to the farmland of his youth in Christmas Remembered, a loving tribute to holiday rituals and the people who make them happen: people like his mother, who was married on Christmas Day, and people like his wife, who brought her own traditions from the mountains of Mexico.
"Rituals do not persist simply because they may possess a magical power from outside us," Logan tells us. "They live because they touch something inside us that is wanting and waiting to come out and express itself."
Get your copy here. IndieBound will connect you with an independent bookstore on the street or online.