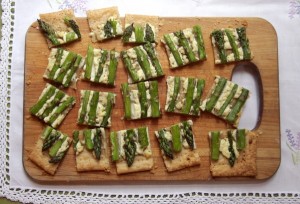 Today is officially the first day of summer. In Montana this is no guarantee of sunshine (we know better than to expect the weather to correspond to the season) but this year spring made a polite and timely exit. After weeks of rain, we're blessed with clear skies and sunshine. There are sunbathers in the park, hikers on the trails… and tomatoes at the market.
It's only in the past few years that I've become aware of the seasonality of the food I eat. While spending time in Chile I learned that the country exports much of its produce to the US. I'd been eating it for years, but never bothered to look at the labels.
Convenience has everything to do with this disconnect. In the supermarket a variety of fruits and vegetables are available year-round, but this is more a reflection of our world economy than our ability to grow these foods locally.
At this time of year, when we don summer clothes and head outside, we're more in touch with the earth and the food cycles of the seasons. You won't find a pineapple or a bunch of bananas at our Montana farmer's market. And you won't find peaches there right now – not for another month or so.
Now is the time for rhubarb, wild mushrooms, and salad greens. Root vegetables, herbs, and a few tomatoes. We have a short growing season here, but we make the most of it.
Visiting your local farmers market is probably the best way to learn about seasonal foods for your region. The produce you find there will be fresher than any grocery store, and you're bound to find more variety. You might also check to see if your farmers market accepts food stamps; many of them do.
Sometimes favors can also be traded for food. The other day I connected with a vendor on craigslist who said they'd be willing to take my extra plastic bags (the ones that have been piling up from all of my bulk purchases). That Saturday I went to their stall at the market to deliver my bags and was gifted with a bunch of rhubarb.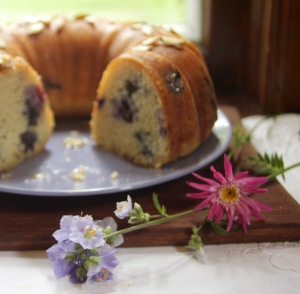 The bags had cost me nothing, and I was happy to get them out of my kitchen. Recycled, they turned into rhubarb which turned into a birthday pie for Ian's mom – a cheap but heartfelt (and very delicious) gift.
A few years ago I took a friend from France to the market and discovered she had never tried huckleberries. In fact, few people outside of our state have even heard of them. If you're traveling and looking to sample regional cuisine, make the market your first stop.
In this town it's all about wild huckleberries and morels – they're expensive because they're delicious and can't be domesticated. You might find them on the menu at some local restaurants, but you'll save money by getting them from the source. And if you ask, the locals will be more than happy to share their advice on cooking up these regional specialties.
If you can't make it to the market, food cooperatives are also great showcasers of local and seasonal foods, and after that the locally owned grocery stores. Price and availability are good indicators, but check the labels. Right now our local grocery is overflowing with cheap strawberries and blueberries, signaling the seasonality of these fruits from California (at least not so far as Chile).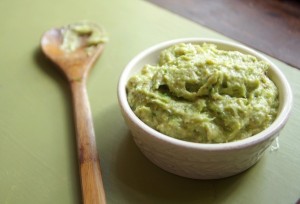 I've found a couple of good websites for identifying the foods that are in season at any given time in your region. FieldtoPlate.com provides links to the best resources on food for each state, while SustainableTable.org helps you find seasonal foods based on your state and the time of year.
Eating well on the cheap means embracing the seasonal and letting go of convenience. You might have to say goodbye to fresh tomatoes and berries during those winter months. It's hard, I know… they're my favorite, and we have long winters here.
But when summer rolls back around and I see them at the market, I appreciate them so much more. I know they weren't ripened on a truck and didn't travel overseas to get here. I can't argue with the taste, or that my purchase benefits our community of farmers.
If you haven't already, get out there and make the most of it – now is the best time to save by celebrating the seasonal!
________________________________________
See Kate's recipes here: