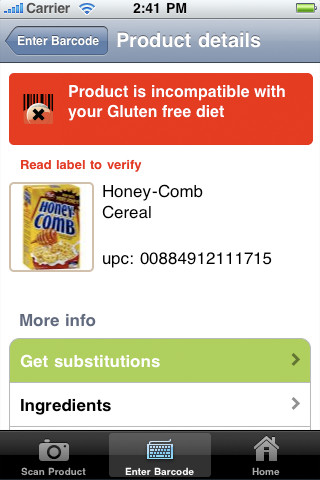 It is inevitable! If there is a need, there will be an "App for That!"
According to a new report from Nielsen, just under half of American mobile subscribers (49.7 percent) are smartphone users. So – by inference – we would anticipate that in the pockets/purses of half the shoppers in stores today are a handy-dandy scanner and links to a huge amount of data about products on the shelves.
ScanAvert allows users to store personal health information and preferences on a website. Then, users can scan food, medication and beauty product barcode labels with their smartphone to have items cross-checked against their personal health specifications. ScanAvert pulls from its database of over 300,000 product entries and shows a RED or GREEN alert depending on the user's needs.
Read more at Food and Tech Connect.