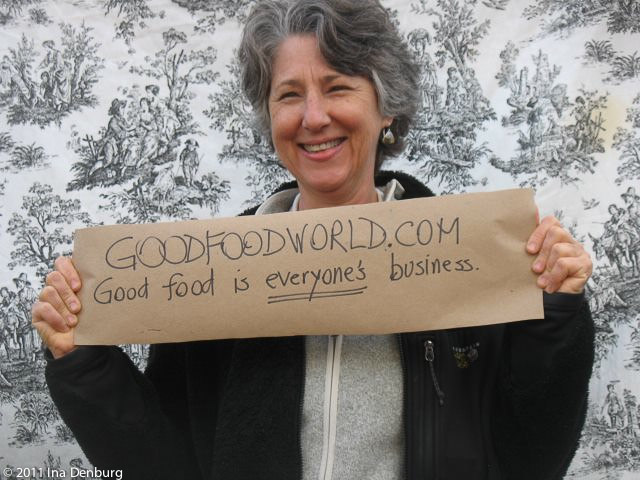 It's a long way from Seattle to New York City, but Ina Denburg, our Healthy Eating contributor, lives in New Jersey – just a short distance away. Sunday, December 4, she joined farmers, food justice activists, community gardeners, and others for a "re-localized" food system in a rally organized by Food Democracy Now and the OWS food justice committee.
Click on the image to the right to see Ina's photos and comments as she walked four miles to Zuccotti Park, shared GoodFood World's URL with the world, and participated the "People's Microphone."
"I was so moved by it all, and the genuine invitation to share a story of seed, I spoke a few words about my love and connection to food/organic gardening, and the need for children to plant seeds and watch them grow.
What a powerful time of change and possibility. It's really real!"