When most people are asked about the "Local Food Economy," they talk about local farmers, food hubs and CSAs (Community Supported Agriculture). It's not often that they think of a small manufacturer.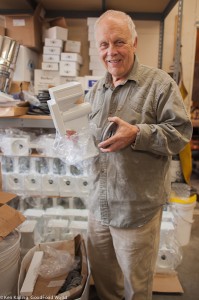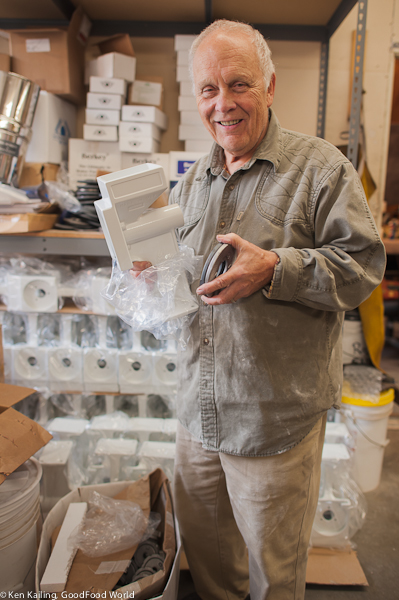 Jack Jenkins, manufacturer and marketer of Country Living Grain Mills, is a unique member of one of Washington's local food economies. For nearly 40 years, Jack has manufactured and marketed grain mills that are hand-powered, bike-powered, horse-powered, wind-powered, water-powered, and even machine-powered! And he sells them around the world.
Let's take a quick look at exactly how this works:
The body of the mill is cast from recycled aircraft aluminum in Ferndale, WA (50 miles).
The white food-grade powder coating is applied near Marysville, WA (20 miles).
A foundry that casts some of the parts for the mill is also in Marysville.
The grinding plates are cast in Spokane, WA (300 miles).
The plates are further machined near Arlington, WA (15 miles).
The packaging is manufactured in Seattle, WA (55 miles).
 All assembly is done in a shop located next to the house in which Jack lives (0 miles).
Buy a bag of organic wheat berries from Kevin Christenson at Fairhaven Organic Grain Mill (18 miles), where almost 100% of the wheat is grown by Washington farmers, and you have a functioning local – or at the very least, a regional – food economy!
Enjoy a quick demonstration of Jack preparing and baking whole wheat, sour dough pita bread; good stuff!
(Full disclosure: Country Living Grain Mills is a sponsor of GoodFood World.)