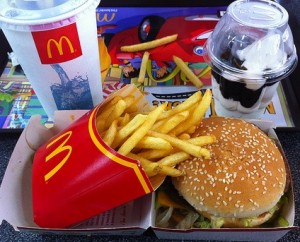 Looks like we're doomed! And we just thought it was a lack of willpower…
According to a study done at Cornell University, powerful environmental forces are bending us to their will:
larger packages
cheap prices
big portions
ease of access to unhealthy food
seeing others eat (in restaurants, for example)
Read the details in Cheap Food, Big Portions Stymie Willpower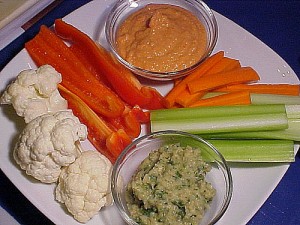 What are the alternatives?
Eat whole, unprocessed food – no packaging.
Buy direct from the grower or producer so he/she gets a larger portion of your food dollar.
Serve realistic portions and eat reasonable amounts.
Learn to cook and prepare good healthy food yourself.
Enjoy eating with family and friends, at home or in restaurants; but truly "dine" don't just "eat!"
Need a hand knowing what to do next?
Read Ina Denburg's columns on Healthy Eating or Katie Hilmer's columns on Eating on a Budget – these gals have some great suggestions!