Like many plants that have fallen out of favor, the dandelion used to be a staple in seed catalogs. Now it is considered a weed: a plant out of place.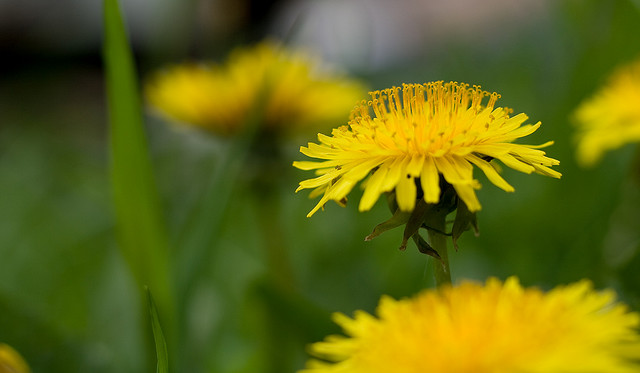 Terri Gardner presents this podcast sharing the positive traits of the humble dandelion.
Click here to listen to The Dandy Dandelion:
About Terri Gardner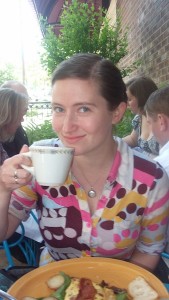 Terri is a self-proclaimed bibliophile, traveler, plant nerd and gardener. She is ultimately propelled by her love of life, laughter, and good food. Born in Mexico she moved to North Carolina at age 8 and lived there until graduating with an International Studies/Anthropology degree from the University of NC at Greensboro in 2009. Afterwards, she moved to Seattle to go to grad school and has recently graduated with an MA in Food Systems and Permaculture from Antioch University Seattle.
She has always been fascinated with plants and food and has been connecting the two through garden instruction for the past 4 years. Terri is also a Master Composter/Soil Builder certified through Seattle Tilth and has been spreading the word about healthy soil and composting through farmer's markets, schools, and festivals. She also used this experience in her academic life, as a part of her thesis project on Permaculture and Social Change she wrote a vermicomposting curriculum for Seattle Parks and Recreation which is currently being used in their Parks Urban Food Systems (PUFS) pilot program.
Most recently she worked with Readers to Eaters, a mobile bookstore and publisher that focuses on food literacy, which solidified her desire to write about the political and social aspects of agricultural systems. Over the next four months she will be in Europe conducting independent research on international food culture. Specifically she will be looking at the connections between personal connections to food, food as a commodity, and the agricultural production of what we eat in different countries. She will be documenting her work through film and the written word.  You can find out more on her site, Modern Bohemic, and look out for updates!
Photo credit: Stefanvds(.com), used with permission under Creative Commons license.