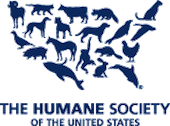 The Humane Society of the United States and the United Egg Producers — bitter rivals on animal welfare issues — Thursday, July 7, took the food and agriculture community by surprise. The two groups joined forces to announce a new, unprecedented agreement to push for federal legislation to mandate animal welfare standards on egg farms. If such a bill clears Congress, it would be the first to mandate the treatment of livestock on the farm — current humane handling standards apply only to slaughter practices.
With the landmark agreement, the groups will end the fight over two contentious ballot initiatives in Washington state and Oregon that would have contributed to what is becoming a piecemeal system of standards. The egg industry has pledged to make an estimated $4 billion investment to overhaul industry practices over the next 15 years.
The proposed overhaul includes phasing out all conventional battery cages and phasing in enriched housing systems, including perches, nesting boxes, and scratching areas that provide laying hens almost double the amount of space. Feed and water-witholding molting, a practice already being phased out, would be prohibited as would excessive ammonia levels in hen houses. Eggs that don't meet the new standards would not be allowed for sale in the U.S. under the new proposal.
Read the rest of Helena Bottemiller's piece, published on Food Safety News.