Seattle's Central Co-op – which recently returned to its original name after a 10-year stint as Madison Market – is unique in a number of ways and the Co-op's very strong personality shows through. The location, the owner membership, and the cooperative structure have turned this market into one of the most politically and socially active co-ops in the Pacific Northwest.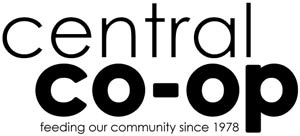 While the small "mom and pop" groceries of the past definitely reflected the values, personalities, likes and dislikes of their owners, today's modern supermarkets have become impersonal and identical.
Natural food markets are beginning to suffer from the same "look alike" problem. As the distributors that service natural food stores have become consolidated into a handful, every "center of the store" area looks alike. After all, they're selling pretty much the same products.
Food co-ops – and some small privately owned markets – are able to differentiate more easily when they reflect the unique values and principles of their owners and members.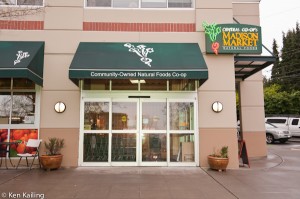 Unique Structure
A few of the Central Co-op departments are collectively managed and the organization is a union shop. Workers are represented by three local unions: meat cutters and fish handlers (UFCW Local 81), retail (UFCW Local 21), and administrative (IWW).
Caple Melton, Central Co-op's educational-outreach manager, explained the challenges. "We have an interesting structure; we have four collectively-managed departments that report to a general manager. Because supervisors can't be in a union and union members can't supervise, it can be a little awkward. We are incredibly committed to the democratic process – that's the cornerstone of our co-op – though it can be slow and grueling at times."
There has been some debate about whether co-ops and unions are "cooperative," and yet the combination has provided stability as the Central Co-op moved from one location to another and went through the re-branding process twice. The unions bargain collectively in fair negotiation for good working conditions, wages, and benefits.
Political Activism
The 10,000 member/owners of Central Co-op are very engaged in directing the co-op's activities and that engagement allows the organization to look at conversations around national and international politics. "International politics are very directly linked to our food system. We're not just a food store," Caple pointed out. "We're committed to much bigger things. The question is: How can we balance that? What can we realistically do?"
Two areas of particular interest are Washington State farm worker rights and corporate ownership of the food system, including genetically modified food. The Co-op is studying what can be done locally, regionally, and nationally to make policy changes.
Diverse Neighborhoods and Community Connections
The Co-op is sandwiched between Seattle's Capitol Hill neighborhood, long known as the center of the gay and lesbian community, and the Central District neighborhood, which has evolved from a Jewish center into a racially and economically diverse community.
The co-op's workforce reflects the community, and the company supports numerous activities and organizations driven by its many constituencies. The co-op also supports the Clean Greens Farmers Market, which sells "culturally appropriate" produce. For example, because the Central District is home to customers of Ethiopian descent, the market keeps teff – an important food grain in Ethiopia and Eritrea – in the bulk section.
Committed to making sure that everyone can have access to good food, the Co-op has created a number of programs. For people on a limited budget, Central Basics subsidizes the cost of a selection of inexpensive hot meals, canned goods, and bulk items that are always available. The Basics are rotated monthly and reflect seasonal access.
The hot food element of the Basics program was designed to provide high-quality, low-cost hot meals to everyone, including people who lack access to food preparation facilities. And an exempt membership program is available for anyone who can't afford the cost of a full membership ($60). These special memberships provide all the benefits of membership except for voting privileges or board service.
As part of an extensive donations program, Central Co-op regularly gives to food banks and food kitchens and often offsets the cost of food at community functions for a variety of non-profits so money earmarked for programs doesn't have to go for food at fundraising events.
Teach a (Wo)man to Fish
By developing and offering a large educational program, Central Co-op focuses on teaching people to grow, prepare, and preserve their own food and works hard to keep all educational offerings free.
In partnership with Seattle Tilth, an organization focused on gardening and urban agriculture, the Co-op has been able to offer container gardening classes designed for people who live in small spaces. Other classes and workshops include preserving food – freezing, drying, canning, and pickling – as well as cheese making.
"These programs are focused on food economy and provide skills so people can 'eat on their own' and own their relationship to their food," said Caple. "We want them to feel engaged and have a stake in the system."
Different is Good
It is a commitment to principles and values, and the willingness to let that commitment be represented in the "personality" of a natural food co-op or small privately owned market that makes each one unique. At GoodFood World we've profiled a number of co-ops and markets.
Central Co-op is politically and socially active while seeking to make good food available to its diverse neighborhoods. Skagit Valley Food Co-op, Mount Vernon WA, is committed to keeping its suppliers in business by teaching them how to "do business" with a small retailer and by connecting growers to wholesale buyers.
The Moscow Food Co-op, Moscow ID, has become a community center with outreach programs that extend far beyond the food system.
And in Food Co-ops Grow Up – No Longer All Crunchy Granola and Birkenstocks, we looked at the evolution of the cooperative food movement and how it has shaped the markets of today.
There is more to come! Up next is the Food Front Co-op, Portland OR. Keep reading!