Whole Foods Market, four animal advocacy groups (including the Humane Society of the United States), and industry partners such as CROPP Cooperative (Organic Valley and Organic Prairie brands), have come together to support the Global Animal Partnership to encourage better animal welfare practices.
The 5-Step Animal Welfare Rating Standards, recognizes and rewards producers for their welfare practices, promotes and facilitates continuous improvement, and better informs consumers about the production systems they choose to support.
To date, nearly 1,200 operations, raising more than 140 million animals annually, have been audited and certified by independent, third-party certification companies.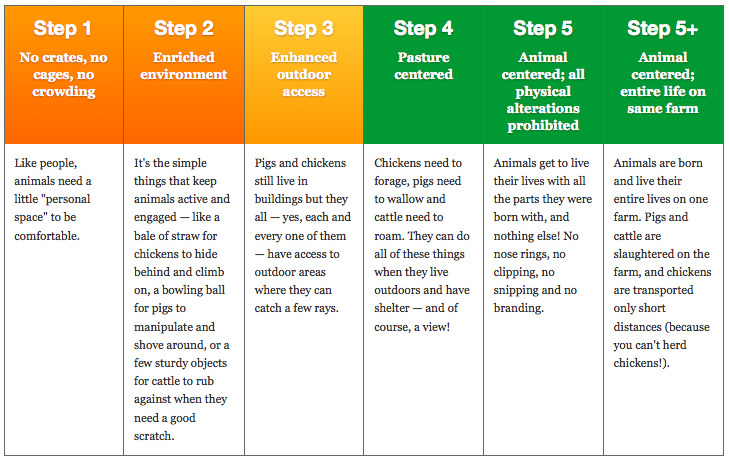 All meat sold at Whole Foods Market must meet the company's strict quality standards, which require that animals be raised on a vegetarian diet without being administered antibiotics or added growth hormones. Step-rated options are now available at all U.S. Whole Foods Market stores.
By May 9, 2011, all beef, pork and chicken carried in the fresh and pre-packaged cases at Whole Foods Market will be rated according to 5-Step Animal Welfare Rating standards. Additional species will be rated as Global Animal Partnership standards are completed.
To learn more, go to Global Animal Partnership.