Foraging for mushrooms combines complementary interests: exploring the outdoors and learning more about mushrooms and other fungi. "Mushrooming" has been described "grocery shopping in the woods," because is it one of the few hobbies where a side benefit is lots of good things to eat.
High Country News offers this video slide show (click on the image below and you will be taken to their website to view it):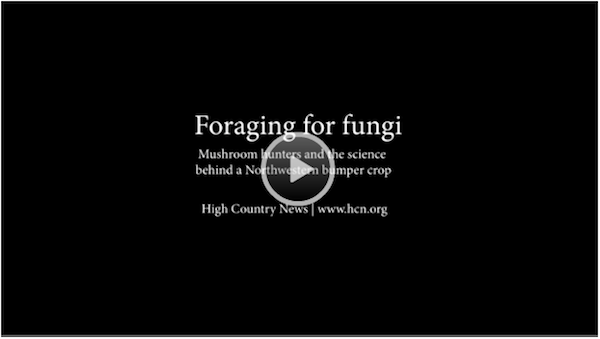 The Oregon Mycological Society reminds all foragers that there is no quick and easy test that will separate edible from poisonous mushrooms. Identify each and every mushroom you collect, and only eat those whose identification you are absolutely sure of.
When in doubt, throw it out. Seek medical assistance immediately if you suspect mushroom poisoning of any kind.
For more information about Pacific Northwest mycological societies, visit PSMS Mycological Links.
Thumbnail photo credit: Neeta Lind, used with permission under Creative Commons license.