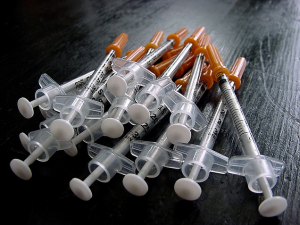 The U.S. Food and Drug Administration confirmed numbers this week that indicate animal agriculture consumes 80 percent of all antibiotics used in the United States, more than previously estimated.
Congresswoman Louise Slaughter (D-NY) announced Wednesday that FDA confirmed the numbers with her office for the first time. She plans to reintroduce a bill she crafted in 2009 aimed at preserving the effectiveness of antibiotics important for human health by limiting their use in agriculture.
Read the rest in Helena Bottemiller's post on Food Safety News.
To learn more about antibiotic resistant bacteria, read Superbug by Maryn McKenna.
Photo credit: John Donges, used with permission under Creative Commons license.