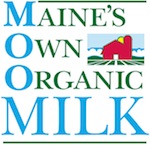 Milk, eggs, fruits and vegetables – those are all the basics of life; and yet the ups and downs of the economy over the last several years have been especially hard on the small to mid-sized farmer.
Farming has never been a high-profit business; in fact, even the largest commodity farms need generous government subsidies to show any kind of profit at all.
Local, organic dairies are especially hard-pressed to make a go of it; milk has a shelf-life measured in days and to get it on the shelves and sold quickly is tough, even in the best of times.
Maine's Own Organic Milk (MOO Milk) is sold through small dairy co-operative in hundreds of Maine and New Hampshire markets and Boston-area Whole Foods Markets.
In 2005, at the urging of a regional dairy processor, HP Hood, most of the members of the co-op borrowed hundreds of thousands of dollars to get into the organic dairy business. And, with the softening of the economy, the processor pulled out leaving the farmers holding the bag – or bottle, in this case.
A New York Times article, Local, Organic Milk: Nice Idea, but Try Making a Profit, details the challenges MOO Milk has had to face. With 180 stores carrying the milk, it should be possible to sell the 6000 gallons a month needed to carry the operation… that's one gallon a day, per store, folks! Got yours?
To learn more, check out this video. (Sorry, we can't embed it; you will be taken to a new page to view it.)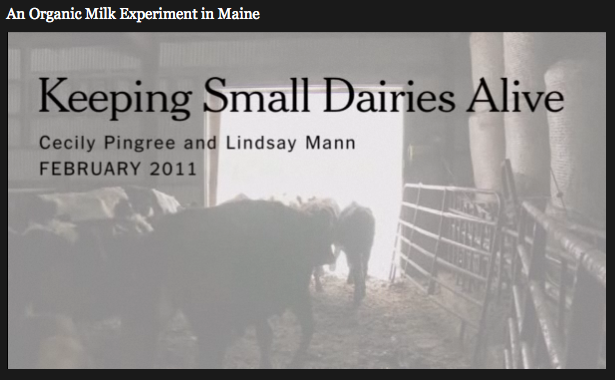 Sorry, you will have to sit through a short commercial to watch the video.