(Updated January 16, see additional information by Bob Meyer below)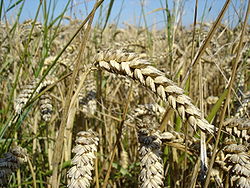 In the spring of 2008, huge jumps in food prices – up nearly double in the previous two years – triggered food riots around the world. Are we likely to see the same thing happen this year?
The price of commodities – of which wheat is one – has become extremely volatile as a result of changing supply and demand. Weather conditions, reflective of changing climate, have caused a variety of disasters that make commodity prices fluctuate wildly.
The UN Food and Agriculture Organization (FAO) food price index shows that the global price of cereals (rice, wheat, corn) have gone up more than 40% in the year from December 2009 to December 2010. The index is now exactly the same as it was in 2008.(1)
What's driving the costs up? A combination of supply and demand affects the price of food.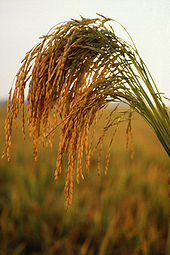 "Climate weirdness" is just one part of the equation. Last summer drought and fires in Russia drove wheat prices up; too much rain in Canada reduced the wheat harvest by more than a third; floods in Pakistan destroyed crops.
Ongoing droughts in Argentina and now heavy rains in Australia, a country that had suffered a decade-long drought, are continuing to limit production. Australia is the world's fourth largest exporter of wheat and an area the size of France and Germany combined has been hit by flooding.(2)
Two more key inputs will affect the cost of food: oil and fertilizer.
The price of oil has been steadily inching toward $90 a barrel and the one-year forecast is for oil to reach $102/barrel.(3) We have not yet seen the peak prices of nearly $150 barrel that oil reached in July 2008, but the price has been steadily increasing.
Oil prices present a double whammy to the production of grain; transportation costs go up and at the same time, more of the corn production is diverted into highly subsidized biofuel.
Even for those who want to grow grain for food will be paying twice as much for fertilizer as they did last season. And China has doubled duties on fertilizer to discourage exports. China is also one of the main suppliers of food products to India, Pakistan, Australia and Latin America so increased productions costs will be passed on to consumers in those countries.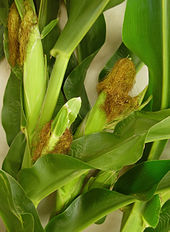 On the demand side, a growing middle class in China and India means that more people can afford to improve their diets. The increasing demand for meat requires more grain to feed the livestock.
Billions of people are buying more and more food; they've moved off the land and stopped growing their own food and have the money to buy it. Even with rising incomes, nearly one fifth of India's population is still undernourished.
Americans lose track of the fact that the world's wheat stocks can affect them directly too. For example, ADM (Archer Daniels Midland) reported a global shortfall of corn and high quality wheat – the kind suitable for bread manufacturing.(4)
Will all of these elements bring food riots in 2011? We don't know; but the combination is very likely to bring much higher prices in the supermarket. The USDA predicts that retail food prices will increase 2-3% in 2011.(5)
Think local, act local
Industrial food systems are global in nature and subject to global interruptions – climatic, economic, and political.  That makes local diversity and local food systems even more important.
Through constructive planning and the best use of our resources to maintain agricultural resiliency, we will be less affected by the market swings now developing around the world.
Update, January 16, 2011:
Bob Meyer, writing for Brownfield Ag News, offered reasons as to why we are not seeing food riots like we did in 2008:
Riots broke out in over 30 countries in 2008 when the prices of rice and wheat shot up; both are diet staples especially in food-insecure countries. This time, the increases are driven mainly by corn, vegetable oil, meat and sugar.

Another factor, while crops have suffered in central Asia, harvests have been good in other Asian countries as well as in Africa.
Read the rest of his story here.
———
(1) FAO Food Price Index: http://www.fao.org/worldfoodsituation/FoodPricesIndex/en/
(2) Wheat Price Volatility: http://www.foodnavigator.com/Financial-Industry/Wheat-price-volatility-reflects-concerns-over-Australian-floods
(3) Oil Prices: http://oil-price.net/dashboard.php?lang=en
(4) ADM Milling: http://www.admmilling.co.uk/wheat/
(5) USDA Food Price Outlook: http://www.ers.usda.gov/briefing/cpifoodandexpenditures/consumerpriceindex.htm
Other articles on this topic:
Images: Wikipedia