More than a thousand kinds of banana can be found worldwide, but a variety called Cavendish, which a nineteenth-century British explorer happened upon in a household garden in southern China, represents ninety-nine per cent of the banana export market.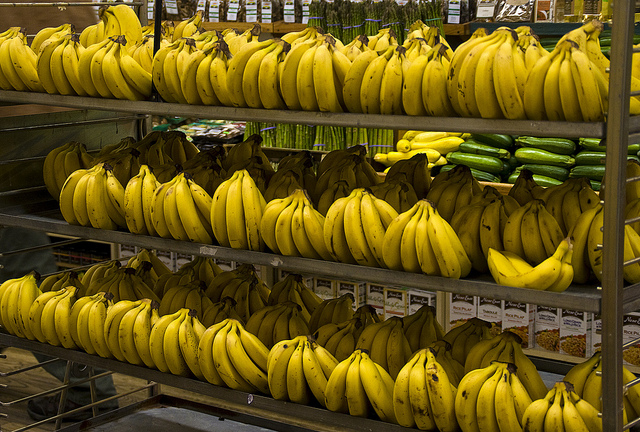 In 2008, Americans ate 7.6 billion pounds of Cavendish bananas, virtually all of them imported from Latin America. Your supermarket likely sells many varieties of apples, but when you shop for bananas you usually have one option.
What would happen if that option no longer existed?
Scientists are seeking to prevent the spread of a destructive blight that has caused tens of millions of dollars damage to banana crops around the world and may soon make its way to South America, where almost all of our bananas are sourced.
Photo credit: Muffet, used with permission under Creative Commons license.