The City of Everett began the new year with a bang by announcing plans to develop a year-round indoor farmers market/food hub that will include an on-site commercial kitchen and processing facility. Instead of being tucked away in an industrial zone, the market-hub will be front and center in a mixed-use development intended to create a more vibrant, walkable downtown Everett.
Only a few spots in the Northwest can boast of a food hub – there's one in north central Washington, one along the I-5 corridor in central Oregon, but nothing yet in Idaho or Montana. However, food hubs are emerging as a much discussed need in growing sustainable regional food systems. Vancouver B.C. engaged in a food hub visioning process just this month and in Seattle, the concept is under review as a spur to urban agriculture.
What's driving these developments is unmet demand for fresh, locally grown food. Hubs are one answer to the dilemma of how to increase access to good food by creating greater efficiencies in local food value chains.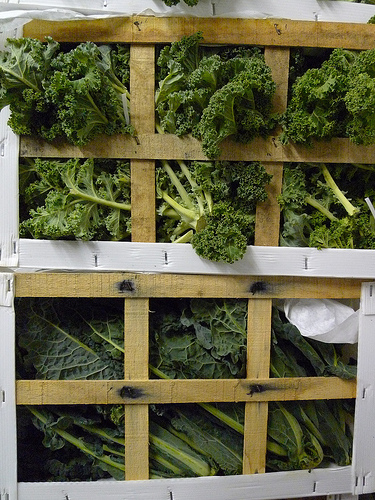 The USDA defines a food hub as "a centrally located facility with a business management structure facilitating the aggregation, storage, processing, distribution, and/or marketing of locally/regionally produced food products." The target markets for these services are typically wholesale customers – institutions, restaurants and grocery stores – who have a harder time buying local product in the desired volumes.  Hubs also provide far greater delivery reliability than can be obtained through purchasing from many small producers acting independently.
These benefits for higher volume purchasers are captured by the term "going to scale", often suggested as the primary reason for food hubs. Other benefits of food hubs include their job creation potential and expanded market opportunities for the small and mid-sized producers they serve.
The need for aggregating and marketing services is especially great with new and transition farmers.  New farmers are challenged to learn the business side of farming while dealing with setting up farm systems. Mid-sized farmers who would like to transition to local markets deal in greater volumes than are typical of direct sales markets. Food hubs can serve these needs.
While some economic development professionals have suggested using existing distributors to help local producers reach larger volume markets, there are several objectives of food hubs that set them apart from wholesalers. First, food hubs have found ways to nurture the relationships between farmers and consumers that are usually missing in the industrial agriculture system. For instance, Alba Organics, a California food hub serving primarily Mexican-American farmers, includes the name of the producer on their price sheets and regularly hosts events for buyers to meet the farmers it represents. This allows the buyers to get to know the producers on a first hand basis and build the relationships that are essential to long term economic sustainability.
Second, food hubs prioritize the needs of local producers. In fact, the vast majority of mainstream wholesalers will not deal with local farms because they are too small in the context of distribution business models. By contrast, aggregation is a primary service with food hubs. Food hubs also aim to set a fair price to the farmer based on actual costs of production, not just what the hubs can make a profit on. In point of fact, many food hubs are non-profits.
Finally, food hubs are about re-embedding the entire food value chain in community – as demonstrated by Everett's plans.  One concept that is being popularized is "healthy food hubs" (see http://wholesomewave.org/what-we-do/healthy-food-hubs/) which serve as community gathering places and include activities such as healthy cooking classes, community gardens, micro food business incubators, and even playgrounds to round it all out.
But is it economically viable to operate in a fair and community-minded manner?   Alba Organics did over $2 million in business last year.  La Montanita Coop's food hub operations in New Mexico, which include locations in Albuquerque and Santa Fe, has increase the number of local producers served from about 300 to nearly 700, selling over 1,100 local products with a value of more than $2.7 million annually.  Clearly, the food hub model can work.
Other resources: FoodHub – a wholesale food market place for regional suppliers and buyers.
Photo credit: Nick Saltmarsh, used with permission under Creative Commons license.