Processor of 683 million pounds of poultry products seeking bankruptcy protection; is this a sign of the times?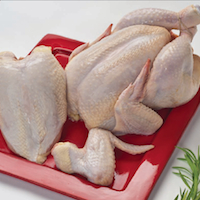 Townsends, Inc. and four wholly owned subsidiaries, announced that they have filed voluntary petitions for relief under Chapter 11 of the United States Bankruptcy Code in the United States Bankruptcy Court for the District of Delaware. The Company's operations are expected to continue during the bankruptcy process as it explores its strategic alternatives.
"Since 2008, our company has been impacted by record high feed-ingredient costs on the one hand and low chicken pricing on the other," said Frederick B. Beilstein III, Chief Executive Officer. "The Company's management and its Board of Directors determined that a Chapter 11 filing was a necessary part of the Company's restructuring. We believe that it will allow us to best serve our stakeholders, including our customers, our vendors and our employees."
In conjunction with the filing, the Company is seeking approval to enter into a $52 million debtor-in-possession financing facility, to enable normal operation of its business, including the timely payment of employee wages and other obligations.
During the Chapter 11 process, suppliers should expect to be paid for post-petition purchases of goods and services in the ordinary course of business.
For access to Court documents and other general information about the Chapter 11 cases, please visit www.donlinrecano.com/townsends or call 212-771-1128, Monday – Friday 9am-5pm EST.
About Townsends, Inc.
Townsends, Inc. is a third-generation, family-owned, vertically integrated poultry processer. Since its founding in 1891, it has grown to one of the leading poultry processing companies which sold 683 million pounds of poultry products in 2009. Headquartered in Georgetown, Delaware, the Company operates facilities in Arkansas, North Carolina and Georgia. Its brands include Chef's Select, Perfect Breast, Pristine Cuisine, Ruby Dragon, Speedy Bird and Zabiha Halal.
Source: http://www.businesswire.com/news/home/20101220005432/en/Townsends-Files-Voluntary-Chapter-11-Petitions-Address