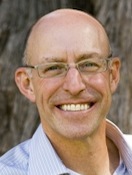 It looks like Michael Pollan – journalist and critic of industrial ag – has stirred up the ire of one of big meat's younger converts. The latest issue of Mother Jones looks at the beef industry crusade to stop the "Pollan-ation" of America's college students.
Carrin Flores is a cattle rancher's fantasy come true: An attractive 26-year-old with stylish eyeglasses and glossy lipstick, she's unabashed about her love of cows. "They are so cute. Their cute little tongues. Oh, and their eyelashes," she says. "But I also friggin' love to eat them." She cooks beef four nights a week and can list dozens of ways she likes it: T-bone, tri-tip, boneless rump roast…
Flores, a graduate student in veterinary medicine at Washington State University-Pullman, plans to work in the beef industry when she finishes. But she's already a graduate of the Masters of Beef Advocacy (MBA), an industry-funded program that trains college students to fight back against critics of big agribusiness, like Michael Pollan.
"Pollan," Flores tells me over beers at Dupus Boomer's, a campus bar, "is really our enemy right now." More than 35,000 college students were assigned one of his books last year; The Omnivore's Dilemma is one of the most widely read titles on US campuses. Flores and her fellow big beef advocates hope to counter that. "In the future," she says, "we're the ones who are going to tell you about your beef."