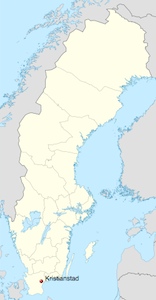 Kristianstad, Sweden, vowed a decade ago to wean itself from fossil fuels, it was a lofty aspiration, like zero deaths from traffic accidents or the elimination of childhood obesity.
Today, Kristianstad has already crossed a crucial threshold: the city and surrounding county, with a population of 80,000, essentially use no oil, natural gas or coal to heat homes and businesses, even during the long frigid winters. It is a complete reversal from 20 years ago, when all of their heat came from fossil fuels.
But this area in southern Sweden, best known as the home of Absolut vodka, has not generally substituted solar panels or wind turbines for the traditional fuels it has forsaken. Instead, as befits a region that is an epicenter of farming and food processing, it generates energy from a motley assortment of ingredients like potato peels, manure, used cooking oil, stale cookies and pig intestines.