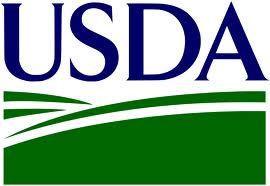 Agriculture Secretary Tom Vilsack and Education Secretary Arne Duncan today urged passage of the The Healthy Hunger-Free Kids Act (Child Nutrition Reauthorization Act S. 3307) to improve school meals before the conclusion of the 111th Congress. At a media event today, Vilsack and Duncan highlighted the opportunities for improving the National School Lunch and School Breakfast Programs through the child nutrition bill pending in the House and how kids throughout the country will have access to healthier meals.
"USDA is doing its part to strengthen the school meal programs by improving program access and enhancing the nutritional quality of meals and the health of the school environment – but we must do more," said Vilsack. "Congress must pass this critical legislation this year, for our children, our collective health, and the future of our great Nation."
"A hungry child struggles to learn," U.S. Secretary of Education Arne Duncan said. "If our children are going to succeed in school, we need to make sure they have access to nutritious meals at home or at school."
Since the early days of the Obama administration, it has been a priority for the President, the First Lady, and Secretary Vilsack to see a strong child nutrition bill signed into law. This summer, the Senate passed a Child Nutrition Reauthorization bill that would make significant improvements to the school lunch and school breakfast programs that serve millions of children across our country each day. The bill passed through the Senate unanimously, garnering significant praise from members of both parties.
Last week, more than 1000 organizations from all 50 states — representing public health experts, private sector companies, and faith-based and anti-hunger organizations — wrote to the House of Representatives urging passage of this legislation.
By passing a strong child nutrition bill, the Obama administration hopes to reduce hunger during the school day and improve the overall health and nutrition of children throughout the country. This bill, the Healthy, Hunger-Free Kids Act, would:
Increase access to meal programs. Using Medicaid data, states will be able to directly certify children who meet income requirements without requiring individual applications and setting benchmarks for states to continually improve performance
Improve nutrition standards. Establishing improved nutrition standards for school meals based on the Dietary Guidelines for Americans and taking additional steps to ensure compliance with these standards and providing additional financial support in the form of reimbursement rate increases for schools that enhance nutrition and quality
Increase education about healthy eating. Providing parents and students better information about school nutrition and meal quality;
Establish standards for competitive foods sold in schools. Creating national baseline standards for all foods sold in elementary, middle, and high schools to ensure they contribute effectively to a healthy diet;
Increase physical activity. Strengthening school wellness policy implementation and promoting physical activity in schools;
Train people who prepare school meals. Ensuring that child nutrition professionals have the skills to serve top-quality meals that are both healthful and appealing to their student customers;
Enhance food safety. Expanding the current requirements of the food safety program to all facilities where food is stored, prepared and served.
Strengthening the Child Nutrition and National School Lunch Acts, which authorize USDA's child nutrition programs including the National School Lunch and School Breakfast Programs, is the legislative centerpiece of First Lady Michelle Obama's Let's Move! campaign. This legislation will help battle hunger and food insecurity during the school day while providing critical resources to raise a generation of healthy children.