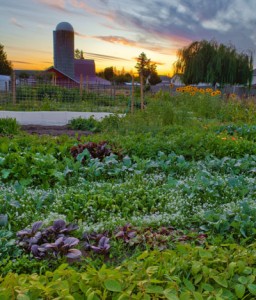 Local can't get much closer to home. Matching people who want to grow crops and people who have garden space; sounds good.
But when your landowner gets too big a piece of your crop, it hearkens back to southern sharecropping.
Read The Rise of the Lazy Locavore. Is this a way around gardening for yourself or is this a way to  match gardeners and gardens?
For another twist on neighborhood gardens, check out the Magic Bean Farm.
By converting residential yards and vacant spaces into small farm plots, Magic Bean Farm offers a CSA grown on other people's land.