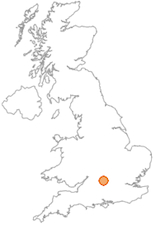 When things get tough, the tough get going – as they say. In Britain, rural communities are communities are losing vital services because of cuts in public spending.
Village life in Britain is under threat, with the closure of the pubs, post offices, and stores that form the center of small communities. In the Oxfordshire village of Appleton, villagers are taking matters into their own hands.
Actually these folks "took matters into their own hands," ten years ago. The small community store in Appleton has been running on volunteer staff for a decade.
A model that we can all follow?