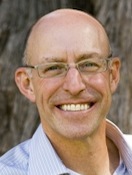 Michal Pollan and Eric Schlosser have come out in favor of the Food Safety Bill – S.510 – due to be voted on tonight. In their New York Times Op-Ed piece they say:
The best opportunity in a generation to improve the safety of the American food supply will come as early as Monday night, when the Senate is scheduled to vote on the F.D.A. Food Safety Modernization bill. This legislation is by no means perfect. But it promises to achieve several important food safety objectives, greatly benefiting consumers without harming small farmers or local food producers.
The bill would, for the first time, give the F.D.A., which oversees 80 percent of the nation's food, the authority to test widely for dangerous pathogens and to recall contaminated food. The agency would finally have the resources and authority to prevent food safety problems, rather than respond only after people have become ill. The bill would also require more frequent inspections of large-scale, high-risk food-production plants.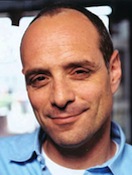 Read the rest of the story here.

Our opinion:
Just months after the largest recall of shell eggs in history (more than 500 million) and regular recalls of other food products – 13 recalls in November alone for "possible health risk" – food safety has become a front page issue. The timing couldn't have been better for S.510 to be on the table.
The "Tester" amendment, co-authored by Sen. Jon Tester, D-MT, would exempt small farms and processors from federal oversight, leaving them under state and local food safety regulation. Farmers and producers generating revenues of less than $500,000 a year and selling directly to consumers or restaurants and retailers within 275 miles would be exempt. Should a small producer have a food safety issue, he or she will lose the exemption and face the FDAs enforcement of federal regulations.
Assuming the bill does pass; who will be training all those small producers so they will be well prepared to meet all federal, state and local requirements? At GoodFood World, we're looking for resources that small farmers can use to learn more about food safety. Watch for upcoming articles.