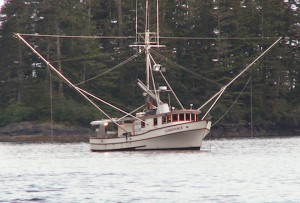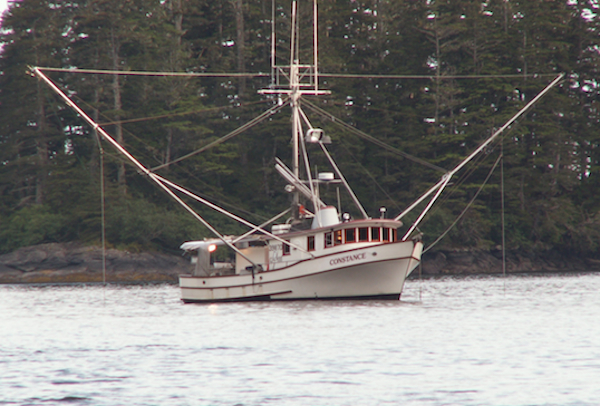 Krist Martinsen and his sons, Olin and Karl, are troll fishermen on the Fishing Vessel Constance out of Sitka Alaska.
Once you've seen the salmon or ling cod come off the F/V Constance, you'll never look at seined or netted fish again.
The Martinsen's catch fish the "old fashioned" way; hunting for them and tempting them to bite on a hook using bait or artificial lures. One at a time.
And the fish are processed one at a time too. They are eviscerated, all the blood is removed, and they are carefully positioned with the belly open and the tail fins spread flat.
Each fish is then taken immediately to a blast freezer that chills them to 40 degrees below zero. When the fish is frozen solid it is dipped in water several times to create a protective glaze.
Fish from the F/V Constance are not sold direct to consumers. The Martinsen's fish are individually tagged, combined with fish from 16 other family-owned boats, and marketed by Triad Fisheries, Bothell WA.
Buy salmon from Triad Fisheries online or, during the winter, shop at one of the Town and Country Markets or Central Markets in Puget Sound. Be sure to ask for fish that is "Frozen at Sea."