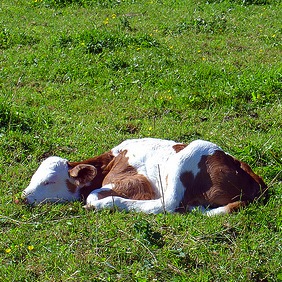 According to Milchkristalle – a German company that sells milk powder – milk taken from their cows at night contains 100 times more melatonin (a hormone that helps regulate sleep) than "normal milk" produced during the day.
The company markets "Nacht-Milchkristalle," a milk powder it says should be added to milk drunk before bed to aid sleep. Wasn't it our great grandmothers who said a glass of warm milk would help you sleep. Now you need to add "night crystals" to make it work…
Read the entire announcement here.
Photo credit: Allie_Caulfield (Used under Creative Commons license.)