Last week your editors heard Marion Nestle, author of Food Politics, cover a lot of ground in a very short time during her part of the Food: Eating Your Environment series at the University of Washington. She delivered several key messages over and over again:
The sizes of food servings have doubled, tripled, and even quadrupled in the last 50 years
The average consumer has no clue that larger servings have more calories
Consumers don't know how to use calorie measurements in making food choices
Here is pictorial evidence that portion sizes have increased, but the labeling of those portions has also changed to reflect today's belief that "bigger is better."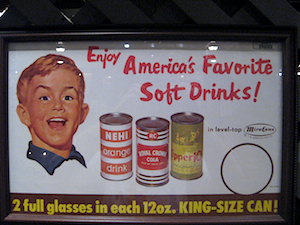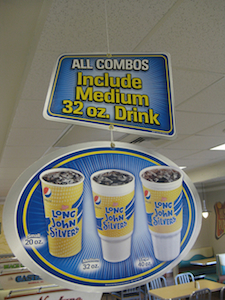 .
.
.
.
.
.
.
.
.
.
.
.
.
via BoingBoing and Sociological Images
Photo credits: Eye-Fi (Used under Creative Commons license.)