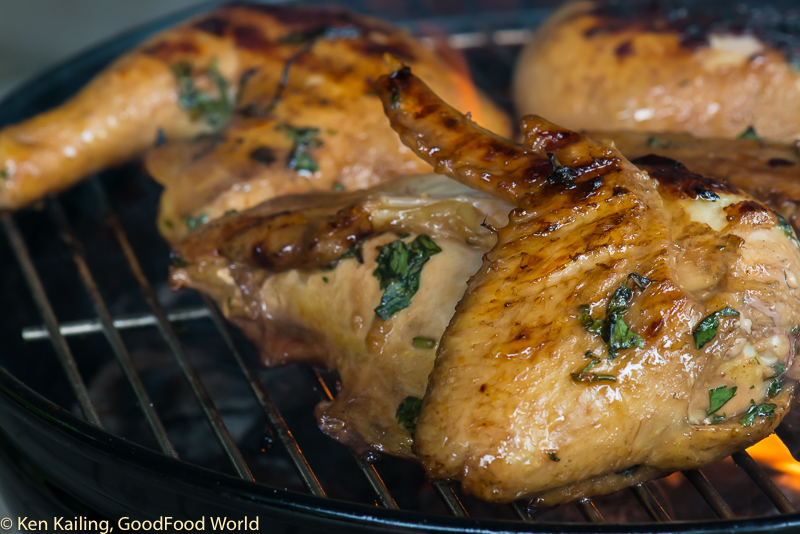 There are days when it just doesn't pay to cook inside, and hot summer Sundays seem to be the norm here in Seattle this year! Fire up the grill, quarter that pastured organic chicken, and do dinner "al fresco!"
This Sunday supper included not only Crown S Ranch chicken but Crown S Ranch eggs in the potato salad. Marinated for about 18 hours, the chicken was moist and flavorful. Perfect for a picnic on the back deck!
Try your hand using this recipe:
1/4 C toasted sesame oil
3 Tablespoons white wine vinegar
3 Tablespoons Japanese mirin
3 Tablespoons soy sauce
1 Tablespoon minced garlic
1 Tablespoon brown sugar
1/4 C finely chopped fresh cilantro (for those with an aversion to cilantro, a blend of fresh parsley and basil is a great substitute)
Salt and pepper to taste
Whisk all liquids together until well blended.
Then mix in remaining ingredients except salt and pepper.
Salt and pepper to taste.
Marinate chicken pieces for 12 to 24 hours in the refrigerator, turning regularly to make sure all the meat gets time in the liquid to soak.
---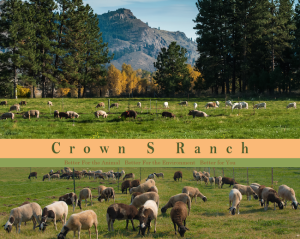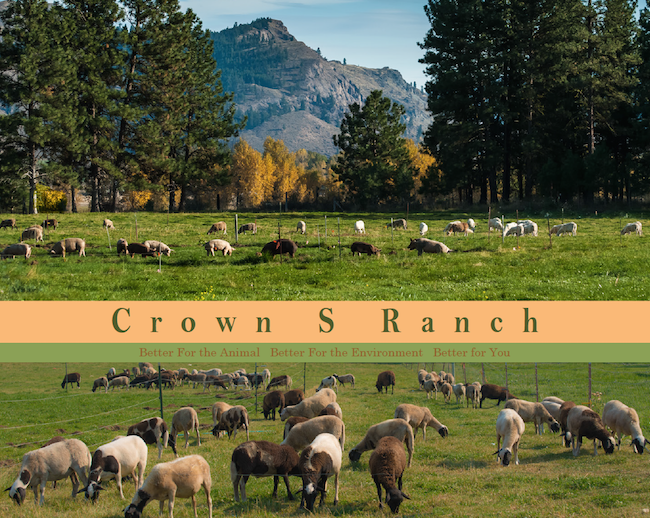 Crown S Ranch, Winthrop WA
To learn more about Crown S Ranch, get a copy of this newly released e-book: Crown S Ranch: Better for the Animal|Better for the Environment|Better for You.
A New Generation of Farmers
Engineering an Organic Farm: "It isn't easy!"
Organic Farming: Better For the Environment
Meet Your Meat
Small Farmers Need Small Slaughterhouses
Delivery Dilemmas
Selling From a Small Scale Integrated Livestock Farm
Choose your FREE copy here:
Crown S Ranch: A New Generation of Farmers (with video) – Appropriate for reading on a laptop or desktop computer
Crown S Ranch: A New Generation of Farmers (without video) – Appropriate for reading on iPad or other tablets.
NOTE: Please download and save the files to your laptop or desktop to view the linked videos.