GoodFood World Opinion: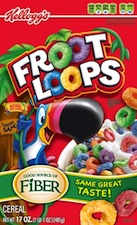 Just a year ago, in October 2009, the FDA sent a "Letter to the Industry" informing food manufacturers that it would be developing regulations that "would define the nutritional criteria that would have to be met by manufacturers making broad FOP [Front of Package] or shelf label claims concerning the nutritional quality of a food, whether the claim is made in text or in symbols. FDA's intent is to provide standardized, science-based criteria on which FOP nutrition labeling must be based."
This week – perhaps as a peremptory move – leading food and beverage manufacturers announced that they are working on their own FOP labeling system.
FOP labeling is a favorite subject of Marion Nestle, professor of Nutrition, Food Studies, and Public Health at New York University, and the author of Food Politics, Safe Food, and What to Eat.
Ms. Nestle recently commented on new The Institute of Medicine (IOM) front-of-package (FOP) labeling report (now available here). We find her opinion compelling and refreshing:
FOP labels are about marketing, not health.

This scheme, like the many others developed by food companies singly or together, is designed to help the public decide whether one highly processed, packaged food product is nutritionally better than another.

As I have discussed many times, this approach raises a philosophical question: Is a slightly "better for you" food product necessarily a good choice?
Press announcement from Grocery Manufacturers Association (GMA) and the Food Marketing Institute (FMI):
WASHINGTON D.C. – America's leading food and beverage manufacturers and retailers joined forces today in the fight against obesity and announced their commitment to develop a new front-of-package nutrition labeling system. The unprecedented consumer initiative will make it easier for busy consumers to make informed choices when they shop.
This program will add important nutrition information on calories and other nutrients to limit to the front of the packages of many of the country's most popular food and beverage products. To appeal to busy consumers, the information will be presented in a fact-based, simple and easy-to-use format. In the coming months, the Grocery Manufacturers Association (GMA) and the Food Marketing Institute (FMI) will finalize the details of the initiative, including the technical and design elements. In addition, details will be finalized on how to provide consumers with information on nutrients needed to build a "nutrient-dense" diet and on "shortfall nutrients" that are under-consumed in the diets of most Americans. GMA and FMI will continue to consult stakeholders on these and other details in the coming weeks.
"The food and beverage industry is committed to empowering consumers by providing them with the products, tools and information they need to achieve and maintain a healthy diet," said GMA president and CEO Pamela G. Bailey. "This initiative comes on top of the 20,000 healthier product choices we have developed, the responsible marketing practices we have adopted and the tens of millions of dollars we spend annually on healthy lifestyle promotion."
Consumers will begin to see the new label in the marketplace early next year.
"Thanks to this initiative and many other innovative industry programs, consumers will now have access to more information about their food than ever before," said FMI president and CEO, Leslie G. Sarasin. "This unprecedented partnership with manufacturers will expand access to nutrition information for all Americans and give shoppers a powerful tool to assist them in selecting nutritious products."
"America's food retailers are proud to partner with manufacturers to combat obesity," said Ric Jurgens, chairman of the board, chief executive officer and president of Hy-Vee, Inc., and current chairman of the FMI board of directors. "We live in a fast-paced world that gets busier by the day. By placing clear and straightforward nutrition information on the front of our packages, we are furthering our industry's commitment to helping our customers make healthy choices."
"This is a landmark step forward in the industry's commitment to help address the obesity challenge," said David Mackay, president and chief executive officer of Kellogg Company. "It represents the most significant change to food labels in the United States in nearly twenty years. And our commitment to an ambitious consumer education campaign will amplify the impact the labeling change will have in households across the country."
To build consumer awareness and promote use of the new label, America's food and beverage manufacturers and retailers have agreed to support the change to their product labels with a $50 million consumer education campaign. The campaign, to be launched in 2011, will be aimed at parents who are primary household shoppers.
"Through this initiative, we continue to deliver on our promise to our consumers and demonstrate that we are moving farther, faster in our ongoing effort to play a constructive and responsible role in the fight against obesity," concluded Ms. Bailey.
Click here to see what members of Congress are saying about the GMA-FMI Front-of-Pack Nutrition Labeling Initiative